Its the software update season for iOS users, as Apple has finally released iOS 12 to all users. This is the most exciting software release of the year as it brings tons of new features to both iPhone and iPad. Nowadays updating the operating system on your iOS device is as simple as it could get, just make sure your device has enough charge and free space, and update it from the Settings app.
Even though the process is simple, technical issues can still make your life a living hell. We have all dealt with issues like failed update, stuck and frozen issues, black screen, boot loop issues and data loss while updating our iPhone or iPad's software. Fixing these issues takes time and can lead up to you potentially losing your precious data for good.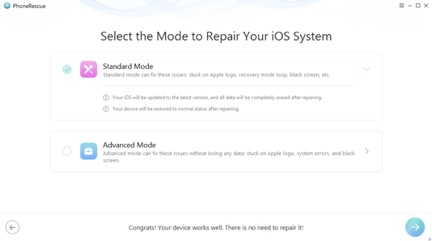 Enters PhoneRescue, an app that is designed to solve a wide range of issues faced by iOS users. With the help of this tool, you can not only fix all the update issues mentioned here but also make sure you never lose your data. If data loss occurs, PhoneRescue is even able to retrieve it from your device or from previously created iTunes backups and iCloud backups.
PhoneRescue is essentially a data recovery tool for iOS, which means it is capable of recovering lost data such as Photos, Videos, Contacts, Calendar, Music, Books, Safari data, Notes and so on. It can also help you in recovering lost Messages. This tool even lets you retrieve specific data, thus enabling you to only extract the things you really care about.
Here are the simple steps of recovering Messages from iTunes backup.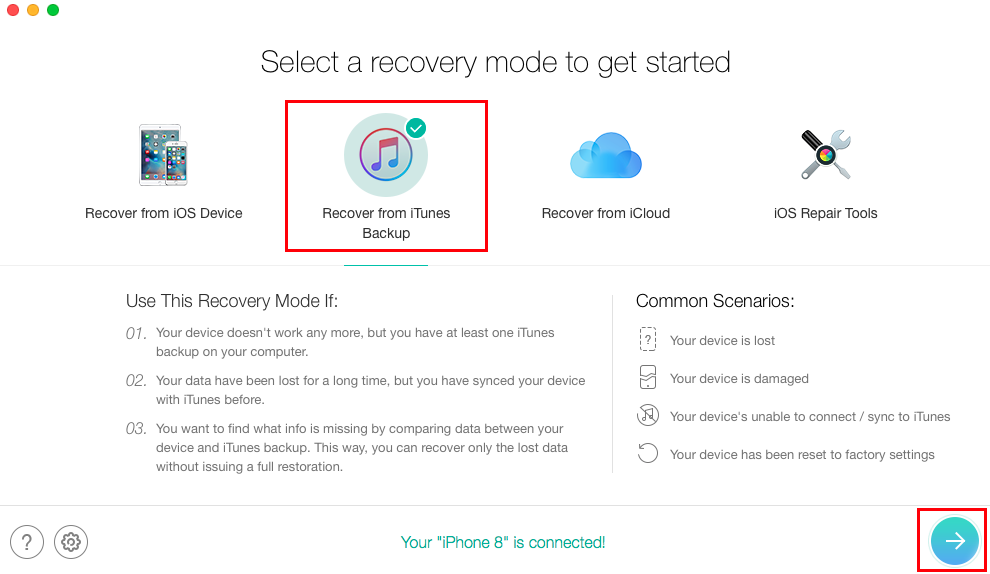 Download and launch the PhoneRescue tool and select 'Recover from iTunes backup'.
Now select the iTunes backup that contains the messages you want to recover and then click on the 'Next' button.
By default all categories will be ticked, untick all but the 'Messages' category and hit 'OK'.
Now select Messages and Message Attachments, and then click on the contacts you want to retrieve messages from. Then finally preview the lost messages and select the ones you want to recover.
Finally click on the 'To Computer' button in order to save them on your computer. You can choose the 'To Device' button to transfer them to your iPhone's Messages app.
However data recovery isn't its only feature, as it can also help you in solving issues occurred during iOS 12 installation. The developers of the tool claim it can revive your dead iPhone or iPad from any system crash and bring it back to life.
It is also capable of solving breakdown issues when your device is stuck on the white Apple logo screen, or does continuous reboots in which the Apple logo appears and then the device goes black and logo appears again. The great thing about system recovery features of PhoneRescue is that it can do so with just a single click.
So what makes PhoneRescue at recovering device from iOS 12 installation breakdown than traditional methods? Well for starters it can do this without making you lose your data. If you factory reset your iOS device, you run into the risk of permanently losing your data. However with PhoneRescue both your data and iPhone will be recovered thanks to its Advanced iOS Repair mode, which is capable of fixing all the errors without deleting data stored on the device.
You can download the PhoneRescue tool as a free trial on both macOS and Windows platforms. If you like the tool, then you can also buy the full license for $49.99.