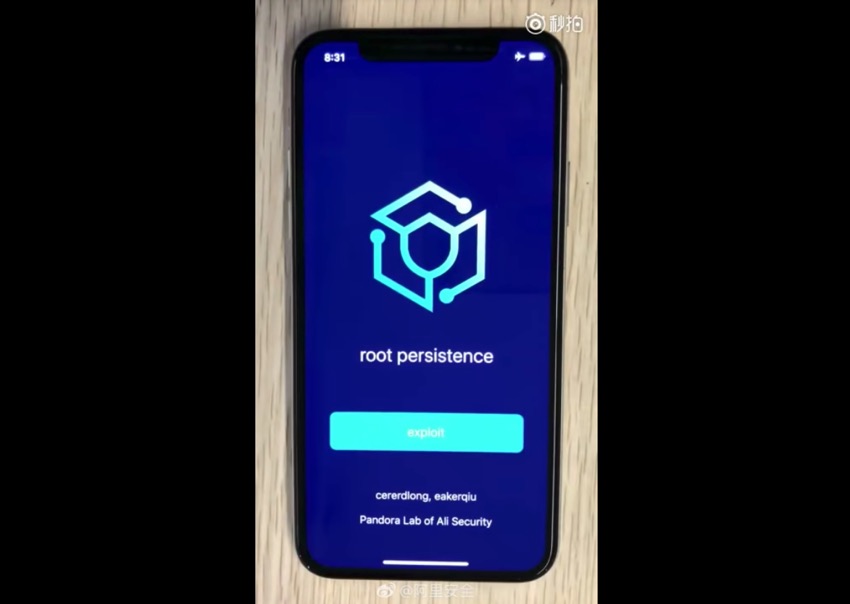 Just one day after its public release, Ali Security has shown off their iOS 12.0 untethered jailbreak on video. The video that had been posted on Weibo by its developers shows an iPhone X running iOS 12.0 with Pandora and Cydia icons on the home screen.
In the video developer proves iPhone X is running iOS 12.0 and then proceeds to jailbreak the device using the Pandora app. He launches the jailbreak app and taps on the 'Exploit' button. After the process is completed he returns to home where Cydia icon becomes available.
He then proceeds to reboot his iPhone to demonstrate this is indeed an 'untethered' jailbreak for iOS 12. After the reboot completes the iPhone X displays a popup confirming its jailbroken status.
One important thing to note here is that the developer did not launch Cydia, even though it was installed as part of the jailbreak process. It is likely that he didn't launch it because Cydia does not work on iOS 12 yet and probably crashes on launch. Still it would have been interesting to see that happening on video.
Before you get all excited over iOS 12 jailbreak's release, do note this jailbreak is from Ali Security, which is part of Chinese retail giant AliBaba. They will not be releasing its Pandora jailbreak for public, the jailbreak is created for research purposes only.
While this was just a proof of concept from Ali Security, we really hope other developers will get inspiration from this video and work on releasing a public iOS 12 jailbreak. We will follow up with any iOS 12 jailbreak related news as soon as it becomes available.