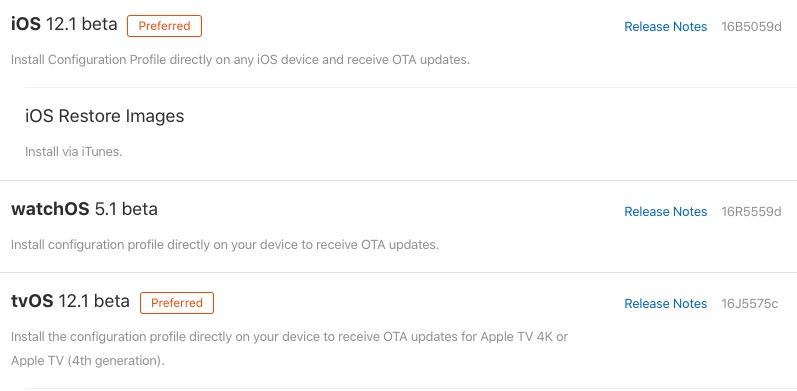 A day after releasing iOS 12.0 software update, Apple has released iOS 12.1 and it is now available for download. The software update has been released for developers, who can now head over to the Developer Center to download it. After installing the beta configuration profile, you should be able to install iOS 12.1 beta 1 over-the-air through the Settings app.
iOS 12.1 developer beta is available for all iOS devices that are compatible with iOS 12, however restore images for the iPhone XS and iPhone XS Max appear to be missing right now. If you are upgrading your iPhone to one of these devices and plan on installing iCloud and iTunes backup, then you should avoid the beta for now, otherwise you won't be able to restore your current iPhone's backup on iOS 12.0. Apple might add iOS 12.1 restore images after the devices start reaching customers, we will have to wait and see.
In addition to iOS 12.1 developer beta, Apple has also released watchOS 5.1 and tvOS 12.1, both of which are also available to download.
We will update this post if any major new features or changes are found in iOS 12.1.