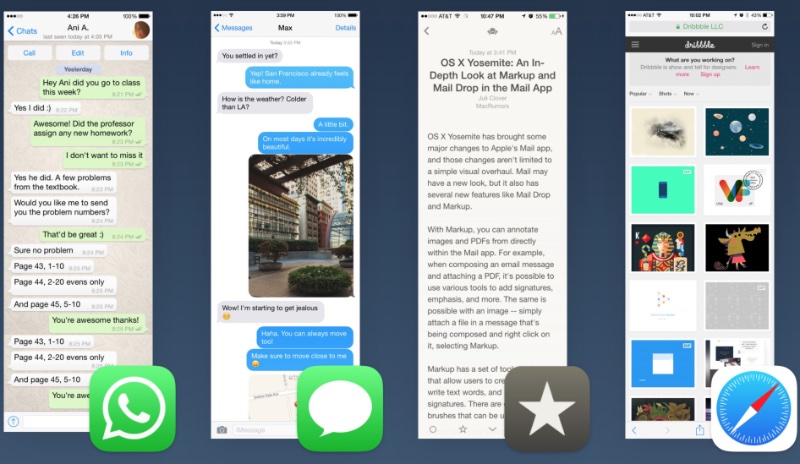 Sharing multiple screenshots of a long thread of conversation, article or a webpage can be a painful experience. Since by default iOS does not allow users to take long screenshots, you end up taking multiple screenshots that can be hard to store and share. A free Screenshot Stitching app called Tailor makes the process super easy by stitching different screenshots together into one single image.
The app cleverly works by looking at your photos library for screenshots. Once it finds the screenshots it will look for overlapping elements in them, and when it does, it will automatically stitch them for you. The app does a pretty good job at stitching the screenshots together so you won't end up getting blurry stitches or stitches with missing parts.
For this app to work, you need to keep one thing in mind. When taking screenshots make sure you take overlapping screenshots, for example at least one chat bubble should appear at the bottom of first and on top of the second screenshots, so the app knows these screenshots belong together. Same is true when you are taking screenshots of other on-screen content, just make sure at least part of what's on the screen appears in both screenshots.
Tailor Screenshot Stitching app is available in the App Store for free. The app includes ads and watermark on each image, you can get rid of them both by buying a $2.99 in-app purchase.