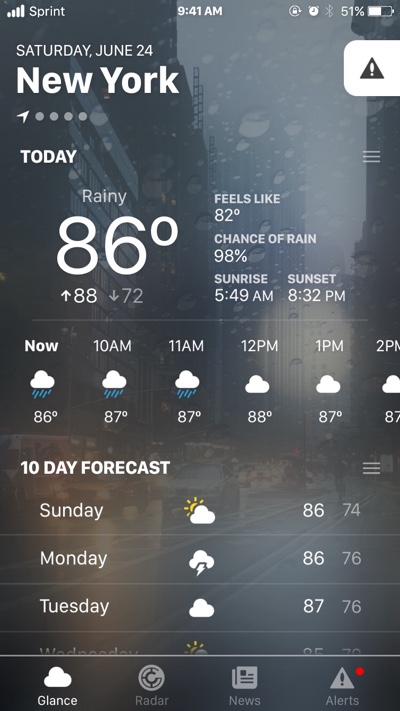 One app that to our surprise did not receive any love from Apple is the stock Weather app. Apple hasn't bothered to add any new features to it let alone giving it a redesign that it truly deserves. One Redditor who goes by the username Xephia took matters in his own hands and redesigned the application with a new design and features. The result in my personal opinion looks pretty good, something others on Reddit users certainly agreed upon.
The Weather app concept adds four sections to the Weather app namely glance, radar, news and alerts. Lets go through each one of them briefly to see what they are supposed to do in this fan concept.
The glance section seen in the screenshot above, displays a detailed weather report of the selected city. It has been redesigned by the redditor to give more control to the user. In the concept user gets the ability to rearrange the order in which information is displayed. Users can tap on hold on the hamburger button to move a section up and down.
Then there's a brand new feature introduced in the Weather app concept called Radar. Accessible through the button bar, Radar shows weather information for any city of user's choice. Users get to select what information they want to see in the radar from options like Radar, Clouds, Wind Speed and UV Index. They can also get information based on different times of the day by simply moving the time slider.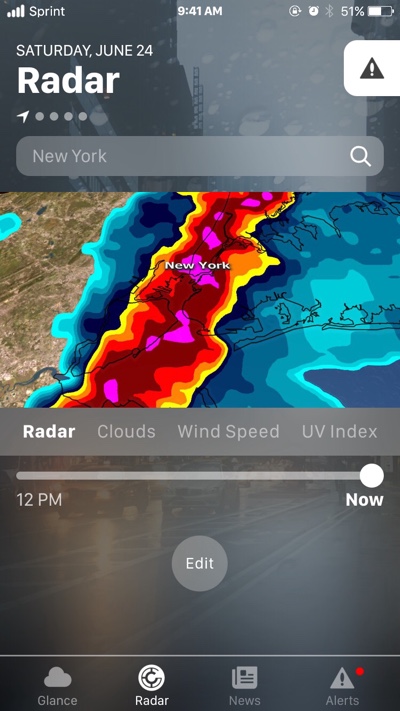 The concept for Weather app also has two more sections called News and Alerts. Both have pretty self-explanatory names, where users can find weather news and alerts about weather in any city of their choice.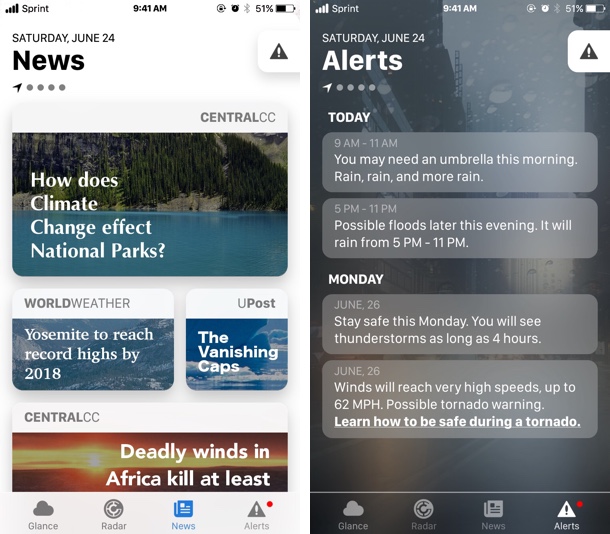 What do you think about this concept? Do you think Apple should redesign the Weather app or you would rather prefer they continue with the current design. Let us know in the comments section below.