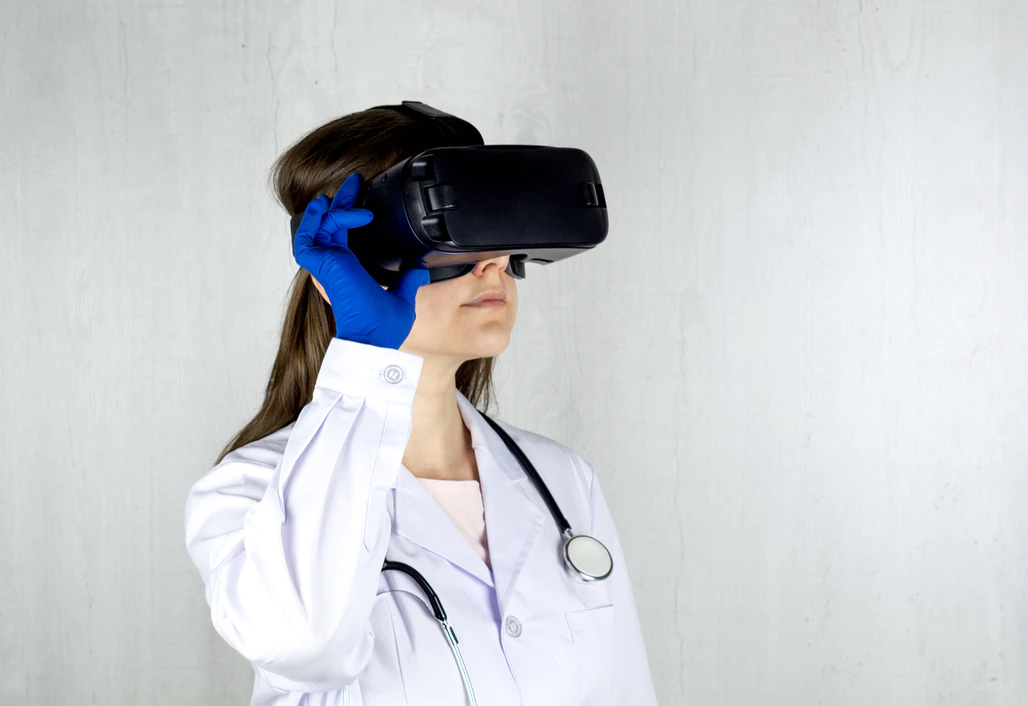 There's no industry that has been left unaffected by technological progress, and healthcare is no exception. It's one of those industries that are being transformed by both brand new and already well-adopted technologies alike.
From high-tech equipment used during surgeries to Apple Watch and other fitness trackers worn by every day users, technology is playing a big role in how we deal with healthcare. For example you can use your Apple Watch to quickly check Blood Oxygen Level, ECG, Heart rate and more.
But you already know that. That's why you're browsing healthcare software development services in the first place – to hop onto this fast-going train.
Whether your key goal is to gain a competitive edge, improve your customer experience, or replace your current solutions, there's one thing you can be sure of. You'll need external help – i.e., a development partner.
To facilitate your search, let's take a look at the top 8 companies that specialize in creating custom healthcare solutions (presented in no particular order).
Develux
Locations: Kissimmee, FL (United States); Kyiv (Ukraine)
Average rate: $25-49 per hour
Minimum project size: $25,000
Employees: 50-249
Founded: 2014
Let's kick off this list with a US-Ukrainian small startup that has grown into a development company. That's one of its key strengths: Develux's core team went through all the ordeals of managing a startup. So, if you're looking for someone who has the first-hand experience of launching a product – look no further.
As for the custom healthcare software development services themselves, Develux has a lot to offer. AI and machine learning, AR/VR, gamification, and enhanced security – these are just some of the features that are on the table.
Appinventiv
Locations: Noida, UP (India); New York City, NY (United States); Sydney (Australia); London (UK); Villers-la-Montagne (France); Dubai (UAE)
Average rate: $25-49 per hour
Minimum project size: $10,000
Employees: 250-999
Founded: 2014
Appinventiv is a large-scale company that has delivered more than 1,000 products of all kinds to clients all over the world. It can also boast getting named "the best" in mobile app development by GoodFirms and Business of Apps.
As for the company's expertise in healthcare solutions, here are just some raw facts. Appinventiv has delivered more than 30 custom healthcare applications. Some of its final products even got rewarded for their excellence – such as Shifa and Mutelcor.
Many companies are also hiring white label software developer in order to counter the increasing cost of development.
Andersen
Locations: Berlin (Germany); Kyiv (Ukraine); Krakow (Poland)
Average rate: $25-49 per hour
Minimum project size: $10,000
Employees: 1,000-9,999
Founded: 2007
Another company with over a thousand projects under its belt, Andersen, operates in Europe but serves clients all across the globe. When it comes to the driving force behind any custom development company – developers themselves, – Andersen is picky. 58% of its workforce are senior developers.
What does it have to offer in terms of healthcare software development services? Quite a lot. This company has experience in projects involving telehealth, electronic health records, remote patient monitoring, and more.
Dev Technosys
Locations: Commerce, CA (United States); London (UK); Dubai (UAE); Auckland, AUK (New Zealand); Jaipur, Rajasthan (India)
Average rate: $25-49 per hour
Minimum project size: $5,000
Employees: 50-249
Founded: 2010
Dev Technosys can boast an outstanding feat – it has the highest number of reviews on Clutch. Headquartered in India, it also has an impressive clientele. It's worked on projects for clients from more than 70 countries, including such household names as Johnson&Johnson and Pfizer.
Now, let's switch gears to the custom healthcare software development part of its operations. Dev Technosys works with blockchain, AR/VR, Apple HealthKit, and AI to bring any product vision to life. Its most notorious projects include Nike Training Club, PICOOC, and Muse mobile apps.
Those looking to get their next project done by gcp developers can take advantage of Google Cloud Platform's benefits that includes security, scalability, real-time metrics and more.
Goji Labs
Locations: Los Angeles, CA (United States); New York City, NY (United States)
Average rate: $100-149 per hour
Minimum project size: $10,000
Employees: 10-49
Founded: 2014
This is a somewhat rare occurrence in the world of software development – Goji Labs is based solely in the United States. Unfortunately, the price tag reflects that, too. Its tight-knit team has already brought 100+ products into existence for startups, nonprofits, and businesses.
What's more, Goji Labs' partners include such organizations as the World Health Organization and Digital Medical Tech. So, when you read that they offer 'transformative' custom healthcare solutions, you can be sure of one thing. They're not only innovative but also made with the best practices in mind.
Droids on Roids
Locations: San Francisco, CA (United States); London (UK); Wroclaw (Poland)
Average rate: $50-99 per hour
Minimum project size: $50,000
Employees: 50-249
Founded: 2011
Now, let's travel to Poland where the next company with 130+ projects in its portfolio is headquartered. What sets Droids on Roids apart? The company has a very alluring offer: they promise to deliver a working demo of your product within just 7 days after the project kicks off.
As for custom healthcare and MedTech application development, Droids on Roids treats it as one of its key specializations. And it shows: the company is responsible for developing such apps as Hematologist's Calculator and OhMiBod.
Magora
Locations: London (UK); Sydney (Australia); Saint-Petersburg and Novosibirsk (Russia)
Average rate: $50-99 per hour
Minimum project size: $10,000
Employees: 50-249
Founded: 2010
Next up, it's Magora – a web, mobile, and desktop app development company. It prides itself (rightfully so) on working with such world-renowned brands as Danone and Unilever. But that's not to say it works only with big names – its clientele includes startups and small businesses, too.
As for this developer's portfolio in healthcare software development services, check out its case studies for InnovaCare and Doctor Ots to see what it's capable of. Its general range of services includes clinical management, hospital admin, and portable medical devices solutions.
Cleveroad
Locations: Dnipro (Ukraine); Kharkiv (Ukraine); Redwood, CA (United States); Oslo (Norway)
Average rate: $25-49 per hour
Minimum project size: $10,000
Employees: 50-249
Founded: 2011
Last but not least, here's another development company based in Ukraine, with offices in Norway and the US. It can boast more than 170 completed projects over the ten years of its existence. Moreover, it has gathered a number of awards from Clutch over that period of time, too.
As for healthcare and MedTech, Cleveroad specializes in EHR/EMR, mHealth, intranet, telehealth, and patient portal solutions. It works with all the relevant technologies you might want to be included: Google Fit, Apple Health, HealthKit, ResearchKit, and more.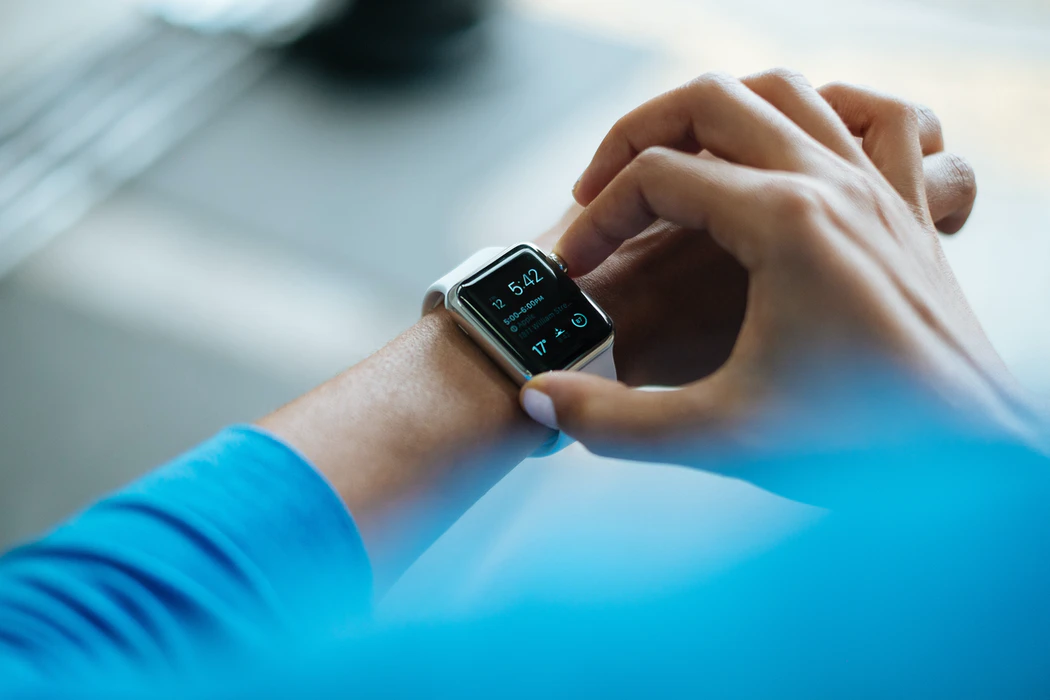 In Conclusion: 4 Tips on Choosing the Right Development Partner
Finding custom healthcare software development companies isn't the hard part. Just go to Clutch.co or GoodFirms – and you'll have hundreds of companies from all over the world ready to be at your service.
Still, it's settling on the right one to create your solution that is so challenging. Here are 4 time-tested tips to facilitate the process and help you avoid the most common pitfalls along the way:
Pinpoint what you're looking for. Be extremely detail-oriented while you're at it. Think through your requirements towards the solution (features, third-party integrations, data security, etc.), and the partner itself.
Avoid settling for the cheapest option possible. Cheapest never means high-quality in the development world. Clean code and rigorous testing come at a high price tag.
See what other clients have to say about cooperating with your candidates. You can find reviews on platforms like Clutch, Trustpilot, and GoodFirms.
Check out their portfolio, too. Do they have similar projects there? Have they worked with clients of your size and from your niche?