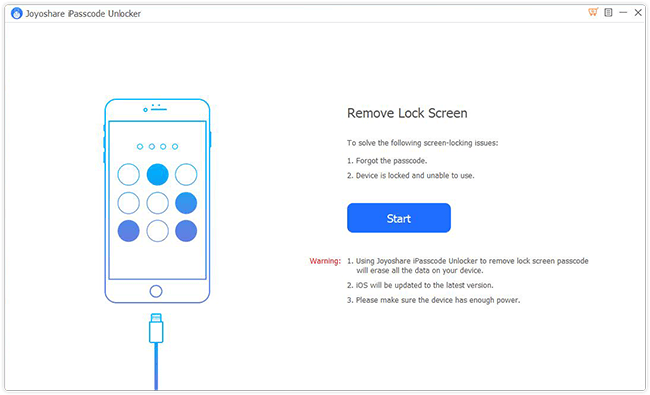 Have you ever been in a situation when you forgot iPhone passcode and could not get into your device. This is not a good situation to be in as forgetting the passcode means you no longer have access to your iPhone, iPad or iPod touch and all of the date stored in it.
Nowadays forgetting iPhone passcode is not uncommon as users set a hard to guess passcode and then authenticate their devices using the Face ID or Touch ID authentication methods only. Once a few days have passed and users are forced to enter their device's passcode, only then they realize that they no longer remember the complex passcode they had set on their device.
Forgetting an iPhone passcode isn't the only reason why you might want to bypass the device's passcode. Sometimes you might also need to bypass iPhone passcode when your device's screen is broken and you can no longer enter its passcode. Other times someone might have entered the wrong passcode too many times, which has resulted in disabling of your iOS device. In these situations you can no longer enter your passcode even if you know if until the timer runs out, which can go on for many hours or even days.
There are multiple ways you can bypass an iPhone's passcode, provided you actually own the device. If you're facing a similar situation, then no need to worry as Joyoshare iPasscode Unlocker tool for Windows can prove to be helpful in these situations. You can also use iTunes to unlock iPhone without passcode.
Perhaps the easiest way to unlock an iOS device on which you are no longer able to enter the passcode is through the Joyoshare iPasscode Unlocker tool for Windows. This tool makes it possible for users to unlock iPhone without passcode in a few simple steps.
The great thing about the Joyoshare iPasscode Unlocker tool is that it supports all models of iPhone, iPad and iPod touch including the latest iPhone 11, iPhone 11 Pro and iPhone 11 Pro Max. It also works with the latest versions of iOS including iOS 13 or later. You can use this tool to remove any passcode including 4-digit passcode, 6-digit passcode or alphanumeric passcode.
As we have mentioned above, using the iPasscode Unlocker tool on Windows is one of the easiest ways of unlocking an iPhone or iPad without passcode. Here are the steps that you can follow to gain access to your locked device.
Step 1: Download the Joyoshare iPasscode Unlocker tool and install it.
Step 2: Run the tool and connect your iPhone, iPad or iPod touch using a USB Lightning cable.
Step 3: After connecting your iPhone click on the Start button.
Step 4: Next follow the on-screen instructions to put your iPhone or iPad in DFU Mode.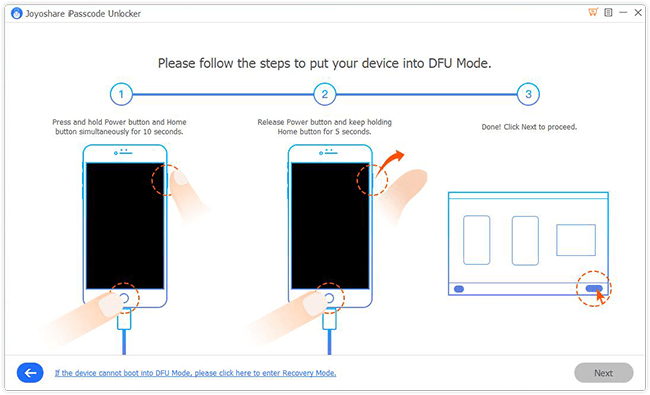 Step 5: Now you will be displayed the iPhone model and iOS version that will be downloaded for it. If the information is incorrect, you can correct manually and hit 'Download' button.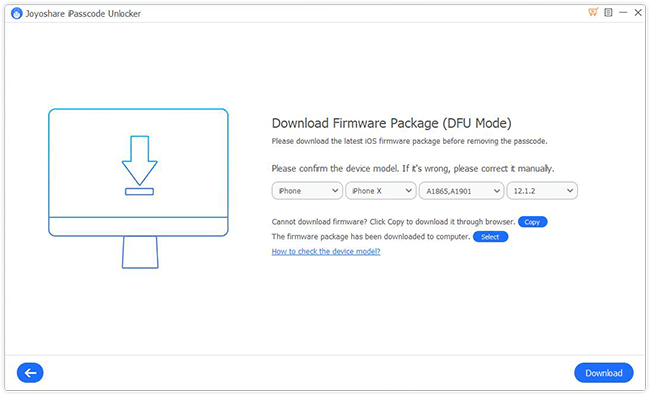 Step 6: Once the iOS download is completed, click on the Unlock button and wait for iPasscode Unlocker to unlock your device.
Once the process has completed successfully you will gain access to your iPhone or iPad.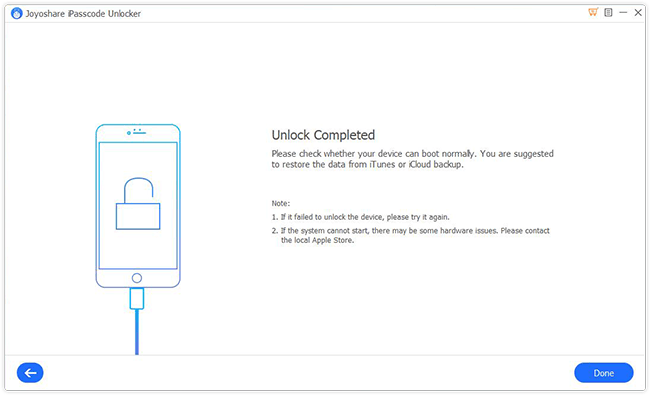 Unlock an iPhone without passcode using iTunes
You can also use iTunes for Windows to solve the disabled iPhone problem on your iOS device. First make sure this is the same computer that you had previously synced your iOS device with. After making sure of that simply follow these steps.
Step 1: Launch iTunes and connect your iPhone or iPad to your computer.
Step 2: Wait for iTunes to finish syncing with your device and then click on the 'Restore' button.
Step 3: Once iTunes has finished restoring your device, it will be restored and all of its data will be erased. At this point you can restore an iTunes or iCloud backup to get your data back.
So there you have it folks, this is how you can easily unlock an iPhone, iPad or iPod touch in case you forget its passcode. In addition to forgetting the passcode this guide can also be helpful in situations where your iPhone is disabled due to too many wrong passcode entries and in case your iPhone's screen is broken and you are not able to enter its passcode.
You can download Joyoshare iPasscode Unlocker tool for Windows for free by taking advantage of their free trial. If you would like to purchase the full license for the tool, then you have the option to go for $39.95 for single license or $59.95 for a family license with support for multiple PCs. All paid licenses come with lifetime support and software updates so you don't have to worry about the tool not working with future models of iPhone or iPad as well as future releases of iOS.
Disclosure: iOSHacker may receive a commission if you purchase products through our affiliate links. For more visit our privacy policy page.