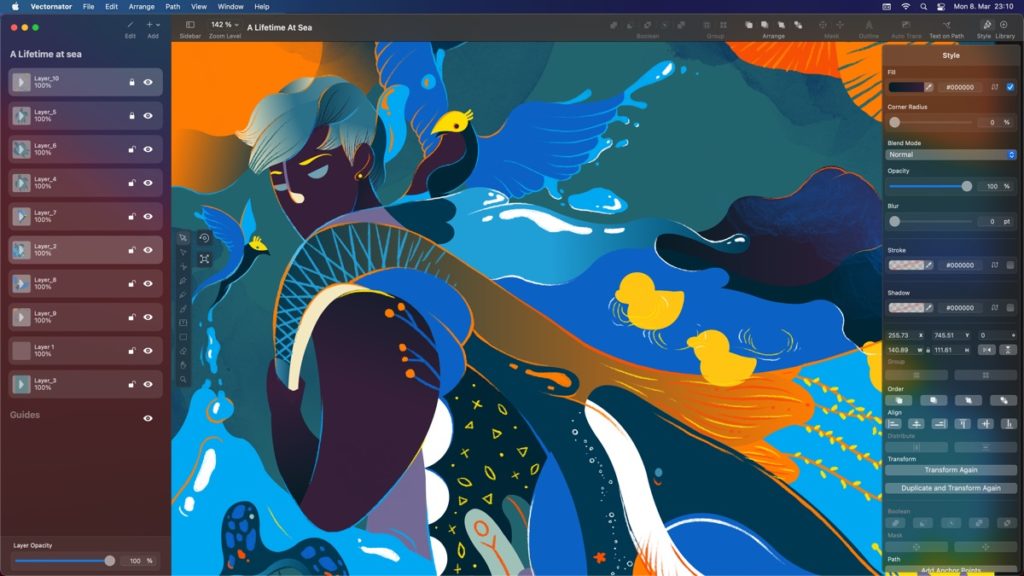 Vectornator is a popular vector design platform that enables iOS and macOS users to create illustrations, layouts and user-interface designs with ease. Those who are in the design community and use the Apple ecosystem must already be familiar with Vectornator and all of its powerful features.
Vectornator has received a major update in the App Store that brings a bunch of new features and improves upon those that were previously available. The biggest change long time users will see in the new release is the addition of a redesigned home screen, contextual quick actions menus, a frosted glass design and more.
Let's talk about what's new in Vectornator 4.0 in detail…
One of our favorite new features introduced in the latest Vectornator release are the Quick Action menus. These smart contextual menus that appear right below the selected objects are capable of displaying a specific function to the user. This makes user's workflow much faster allowing them to quickly perform actions like changing opacity, boolean operations and more. For new users these context menus can make learning easier.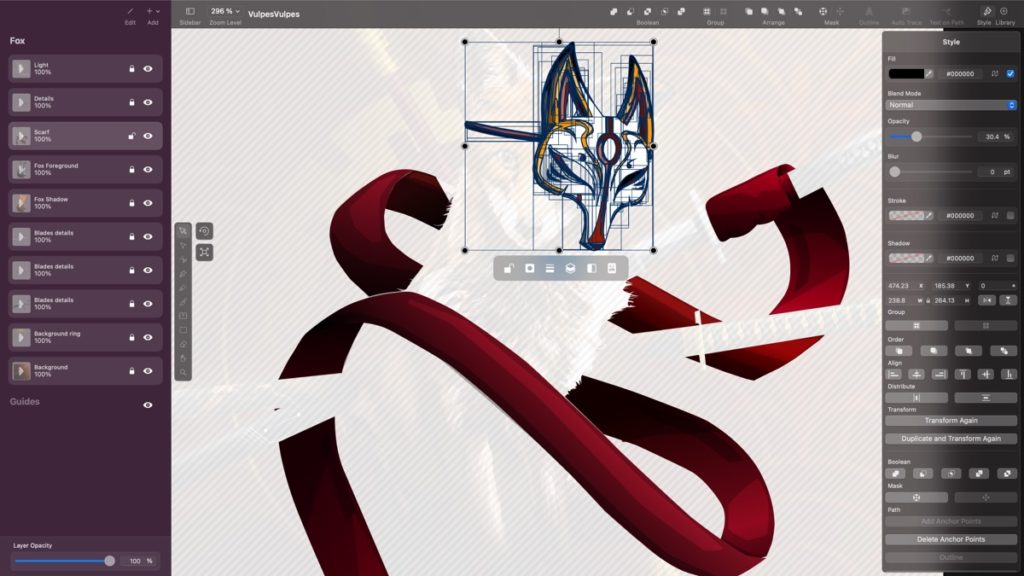 On the Mac this new version brings support for native macOS components while the app's interface has been rethought with Mac users in mind. The new redesigned macOS user-interface will feature native and responsive interface elements including text boxes, toggles, buttons etc. The Layer tab has also received a major change and is now translucent to match the UI design of macOS Big Sur.
In addition to that macOS and iOS users will also get the frosted glass effect, which will reflect the details and colors of what you are working on and create an immersive experience as a result. This new interface gives users a sense of depth and immersion that improves focus according to the app's developers.
Vectornator 4.0 also brings new view setting options in the menu bar, updated color picker UI, updated document template window to give users a more native feel and a redesigned Export Panel.
Those who use Vectornator would know about the Iconator icon library service, which gives them access to over 80,000 icons. With this new update Vectornator expands on that by giving users access to SF Symbols. Now users will be able to create infographics using Apple symbols. Using the SF icon library is very simple as you can insert them in your document with a drag and drop action. The SF icon library tab is located right next to the Iconator tab in the inspector.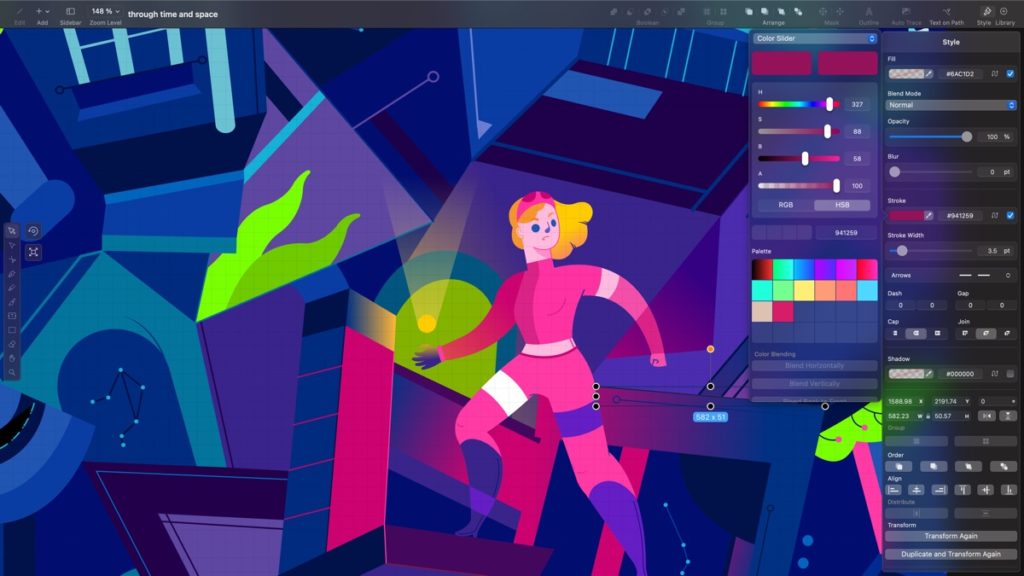 Along with SF Symbols Vectornator also adds Emoji allowing users to use scalable vector emoji on the platform.
Vectornator home screen on the Mac is receiving a big change in the new update. With this release users will get a home screen that allows them to look at their designs with larger thumbnails. They also get easier access to the Learning Hub material. Another change that users will see is the addition of a News tab, which gives users updates on Vectornator releases and developments.
Settings have also been updated on all platforms. On the iPad users now get a new Settings page that has combined Homescreen and In-Document settings into one section. This makes it easier for users to make settings changes.
You can download Vectornator for Mac, iPhone and iPad from the App Stores, where it is available as a free download. The app is free to use on all platforms.