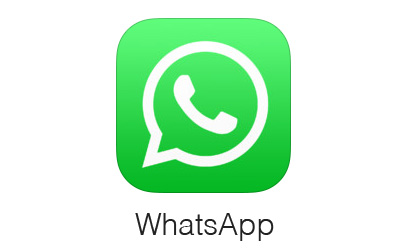 Popular messaging app WhatsApp Messenger for iPhone has just been updated to add the much awaited WhatsApp Calling functionality. In addition to the calling feature the version 2.12.1 of the app also brings a number of other useful features such as sharing extension for iOS 8 as well as ability for users to edit videos right on the conversation page before sending them to their friends. There are a number of other features and improvements in this release that will be appreciated by the users of WhatsApp.
WhatsApp calling feature that was announced a few months ago and is already available on other platforms has finally arrived on the iOS app. Now you can call your WhatsApp friends free of charge. Just like WhatsApp messages the calling features also relies on the internet so you can make free international calls on WiFi or cellular data. While the update includes this feature it is not working for everyone as app's update log notes that the WhatsApp Calling is rolling out "slowly over the next several weeks". A great thing about WhatsApp Calling is that unlike Facetime audio it will let you call users of other mobile operating systems.
To make it easier for users to share photos, videos and links right from the app they are currently using the new version of WhatsApp includes the iOS 8 sharing menu. This means you will be able to see WhatsApp sharing icon and instantly open the app to share stuff with your friends from other applications. Learn more about how to use sharing menu here.
The update also allows users to edit videos right from the application. You will now be able to crop as well as rotate videos before sending them to your friends. These editing features are similar to what was already available for images. You will now be able to send multiple videos at once, which will save a lot of time for users.
WhatsApp update brings ability for users to edit contacts right from the application as well as new Quick Camera button on chat pages that makes it easier for users to take new photos or videos and choose the ones in their library easily.
You can download the update from the App Store right now. If you want to download the WhatsApp Messenger on your device then get it for free from the link below.