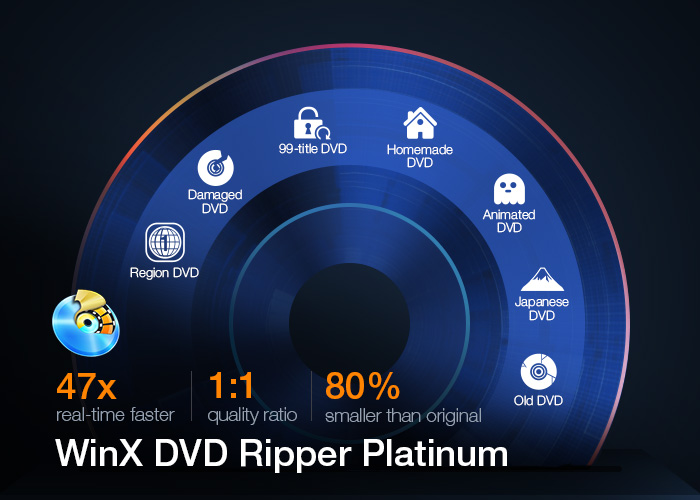 In today's world DVDs have become almost obsolete. Very few machines still come with a DVD drive while the DVD players everyone used to have next to their TV sets are now a rare sight.
While DVDs may have become obsolete in today's digital world, the content stored in those shiny discs is still relevant and dear to those who own it. Many of us have our important home videos still stored in a DVD while others might have a favorite TV show or Movie that they would want to watch once again.
If you're looking to rescue your favorite video or movie from an old DVD disc, then you need a DVD ripper for Mac. This type of software can not only help you in extracting the content stored in an old DVD but it can also be used to convert DVD to MP4 or DVD to iPhone formats.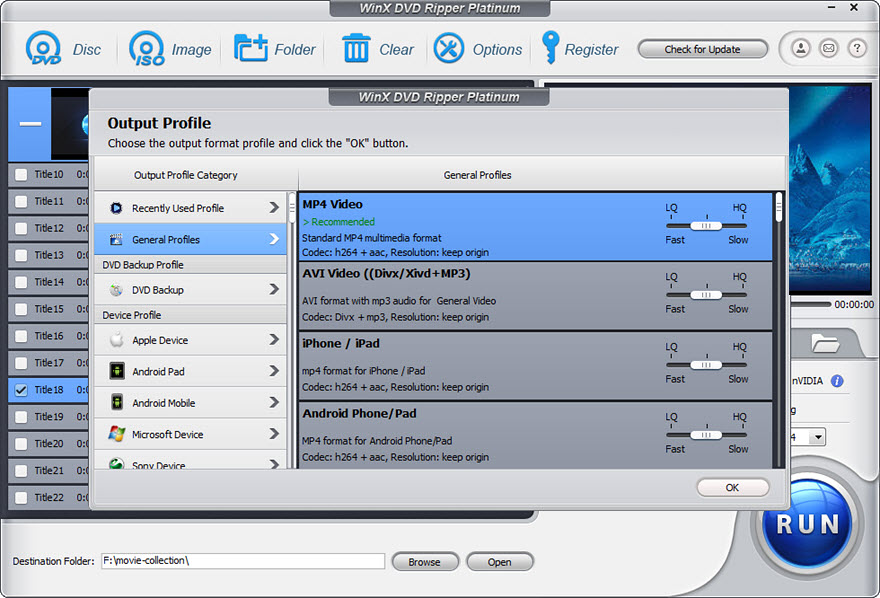 WinX DVD Ripper for Mac and Windows offers all the features that you will need in a DVD ripper. It can be used to rip DVD and DVD ISO into multiple formats supported by modern devices. This includes MP4, H.264, MKV, MOV, iTunes, FLV, AVI and more.
With this tool you can backup and digitize your old DVDs and preserve their content for years to come. You can also use this tool to create online backups of important video content that may be stored in damaged DVDs. This can be your favorite Disney kids movie, your wedding video, your child's first birthday video and more.
Perhaps the best thing about WinX DVD Ripper for Mac tool is that it is capable of converting any video ripped from a DVD into an iPhone friendly format. With this tool you are able to transfer your favorite old time movies and home videos to your iPhone 11, iPad or any other Apple device.
Similarly you can transfer the ripped DVD content to other digital devices including Android, Surface, PlayStation and so on.
What makes WinX DVD Ripper stand out are its strong capabilities that offer 47x real time faster speeds with level 3 hardware acceleration, 1:1 quality ratio, 80% smaller file size and more.
After ripping a DVD and getting your video files in your desire format, you can also use the same tool to make useful edits to the clips.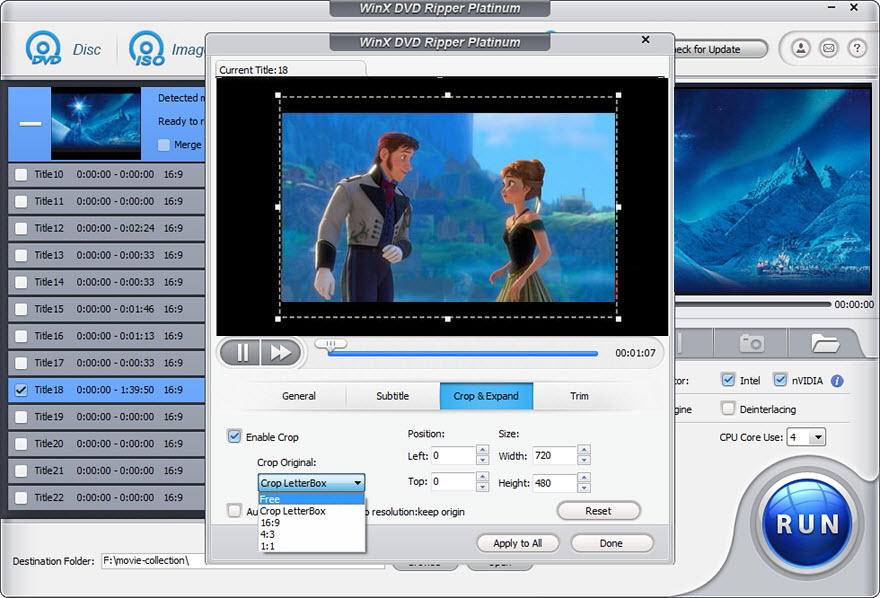 This includes cut, merge, crop, adding subtitle and adjusting parameters. This is handy for those who want to make slight changes to the clips before transferring them to their iOS devices.
How To Use WinX DVD for Mac
Using WinX DVD Ripper for Mac is quite easy and anyone can do it with little technical knowledge.
To rip a DVD with this tool simply follow theses teps.
Step 1: Load an old DVD movie.
Step 2: Click on Apple Device option and then choose from iPhone, iPad from the popup output profile. You can also click on General Profiles in case you want to output in MP4 etc.
Step 3: Hide the Run button to start ripping the DVD.
Pricing And Availability
You can download the WinX DVD Ripper on your computer and start ripping your old DVDs right away. You can download the tool as a trial for free. A full license for WinX DVD Ripper for Mac and Windows is available for $29.95.
WinX DVD Giveaway
WinX DVD is also running a massive giveaway at which you can win gifts including NAS, DVD cabinet and more gifts of worth $877.
You can also get WinX DVD Ripper for Mac and Windows for free. Learn more about the WinX DVD giveaway here.