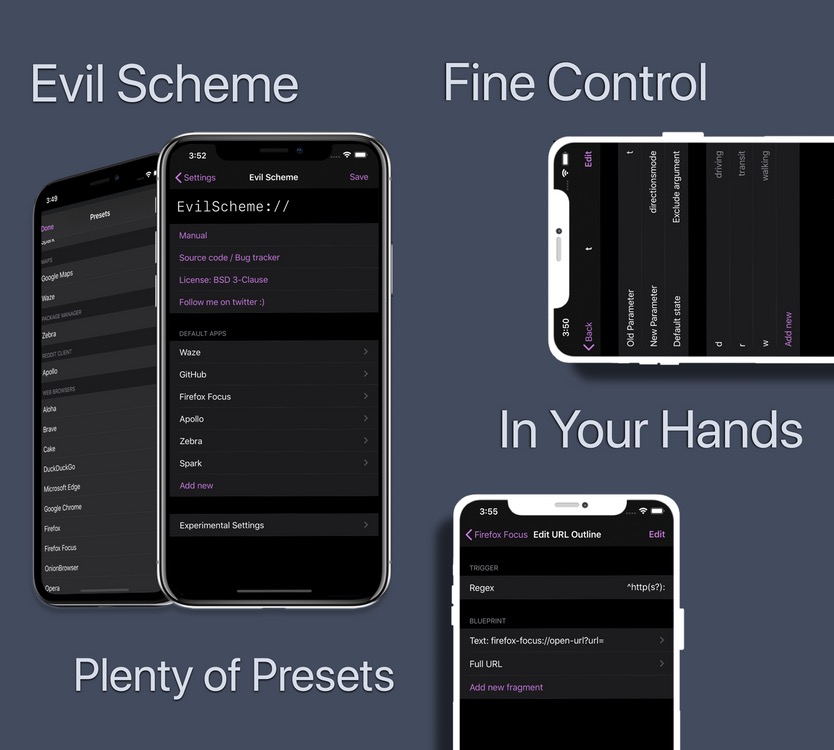 One of the things that we don't like about iOS is the lack of choice when it comes to default apps. iOS and iPadOS users are unable to change their default web browser, maps and other types of applications.
For example, by default iOS and iPadOS have Safari browser as the default web browser. Whenever you click on a URL anywhere on iOS, Safari browser is automatically launched and that URL is loaded in it. If you prefer to use Google Chrome or Mozilla Firefox instead, then you are out of luck.
A new jailbreak tweak called Evil Scheme changes that by enabling users to choose any third-party app as default app on their device.
This tweak takes advantage of iOS's URL schemes. It uses them to allow users to change the default apps in which links open.
With Evil Scheme tweak users can select a different web browser as default on iPhone or iPad. Similarly they can choose Google Maps as default Maps instead of Apple Maps.
In fact users can also go beyond this and set a different default app for Mail, Reddit, Package manager etc.
Evil Scheme tweak comes with plenty of presets that you can readily use. You are also free to create your own schemes by manually entering parameters.
You can download Evil Scheme tweak from the Dynastic repo where it is available for free. It works with iOS 13 including iOS 13.5.
What do you think about the Evil Scheme tweak for jailbroken devices? Do you think Apple should also allow users to set third-party apps of their choice as default? Share your thoughts in comments below.