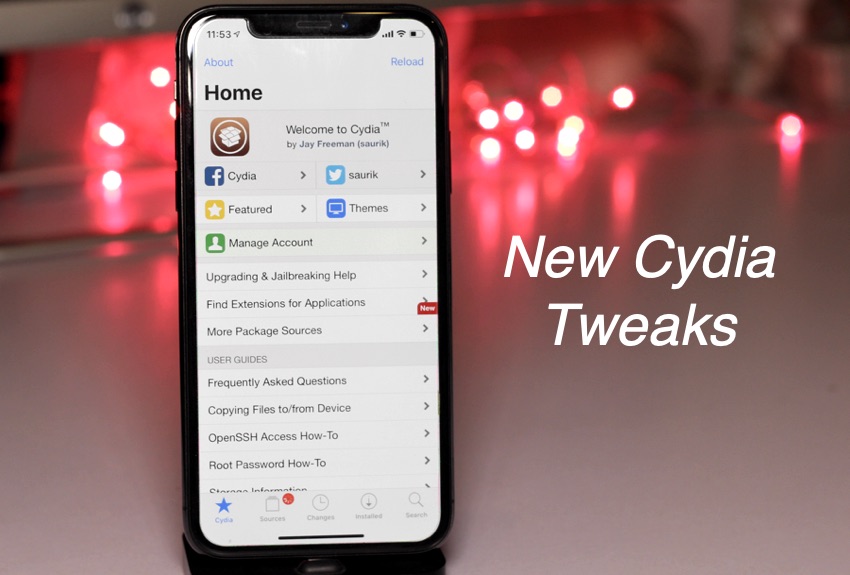 iOS 12 jailbreak seems to have matured quite a bit. Not only has the unc0ver jailbreak tool become more stable but we also have a wide range of Cydia tweaks that are now compatible with the latest jailbreak. While older tweaks are adding support for iOS 12, many new are also becoming available for download. In today's roundup we have featured 6 Cydia tweaks that have recently become available for download and offer full iOS 12 support. While most of these hacks are new, some of them are also major updates to previously popular tweaks. Let's take a look at these new releases.
ColorBanners 2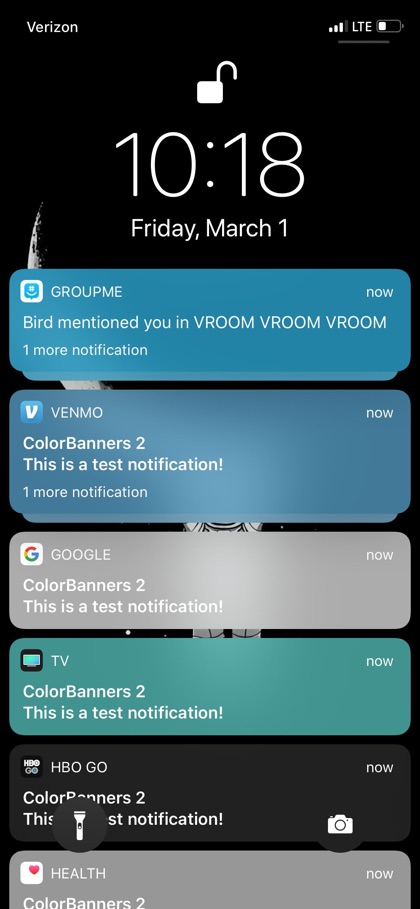 ColorBanners 2 tweak changes the appearance of iOS 12 notification banners by changing the banner's color to match the color of app's icon. In addition to matching banner's color with the app's icon ColorBanners 2 can also add a gradient to the banners as well as remove coloring altogether. Once you have installed this tweak it will change the banner appearance on banner alerts, lockscreen notifications and Notification Center notifications. This tweak is available in Cydia for $0.99 and supports iOS 12.
ColorBadges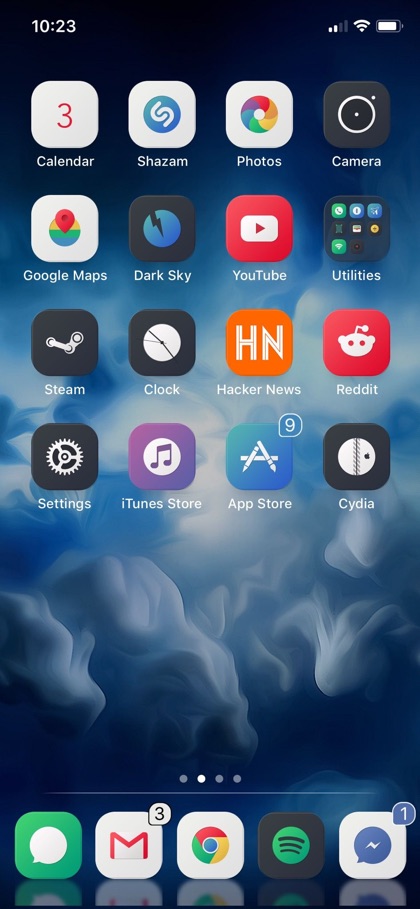 Similar to ColorBanners 2, ColorBadges lets you colorize a part of your iOS device however instead of colorizing the banners it lets you modify the color of notification badges. Once enabled the tweak will make the color of the badge match the color of app's icon. It can also colorize badges for folders based on the highest numbered badge inside the folder. ColorBadges is compatible with a wide range of customization tweaks including Apex, Anemone, WinterBoard and more. It is compatible with iOS 7.0 – iOS 12. You can download it for $0.99.
NewGridSwitcher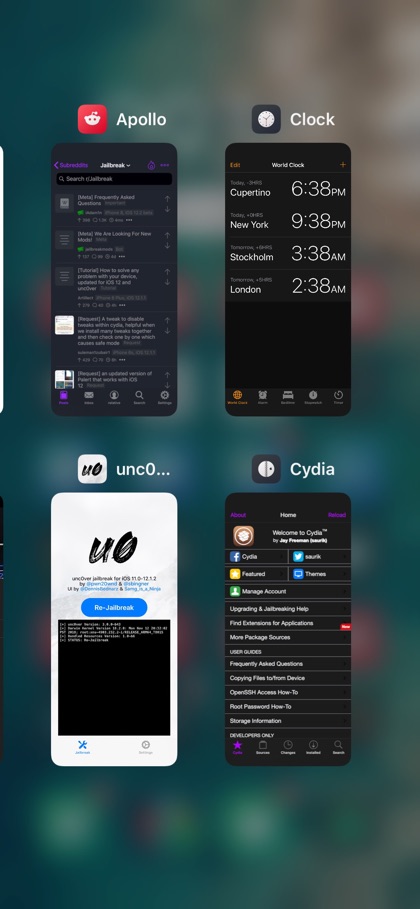 With NewGridSwitcher tweak for iOS 12 you can add a redesigned app switcher to your iPhone, essentially changing the way it looks and functions. The new app switcher will display app cards in a grid, which means you will be able to see four of the most recent apps in one place and switch to them more quickly. You can download NewGridSwitcher tweak from Cydia where it is available for free. It supports iOS 11 and iOS 12.
ColorMyBattery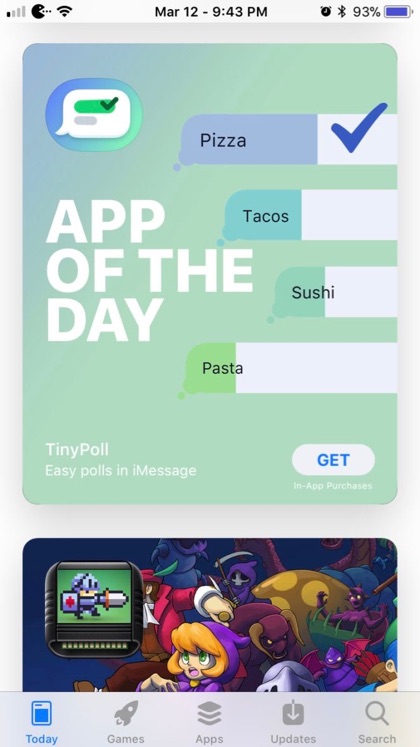 ColorMyBatter allows jailbreak users to change the color of their device's battery indicator based on the current battery percentage levels. From tweak's settings, you can specify what color the battery indicator should appear in based on battery level at that moment, so you can specify a different color for 10%-19%, 20%-29% and so on. You can download ColorMyBattery for free.
Cthulhu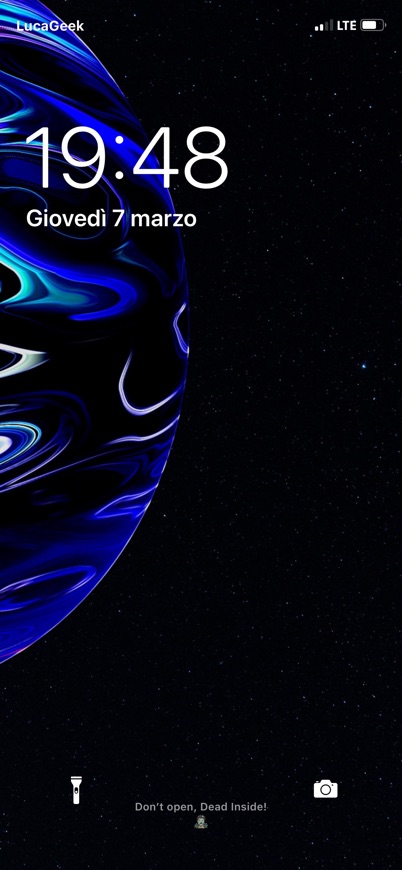 The strangely named Cthulhu tweak makes it possible for jailbreak users to replace the 'Press Home to Open' and 'Swipe up to Unlock' texts with the custom text of their choice. From tweak's settings page you can enter your custom unlock text and have it appear on your lockscreen. In addition to custom unlock text this tweak also offers ability to make Quick Action Buttons transparent as well as hide the lockscreen text altogether and home bar (on iPhone X). Cthulhu is compatible with iOS 11 and iOS 12 and can be downloaded for free.
LockConversations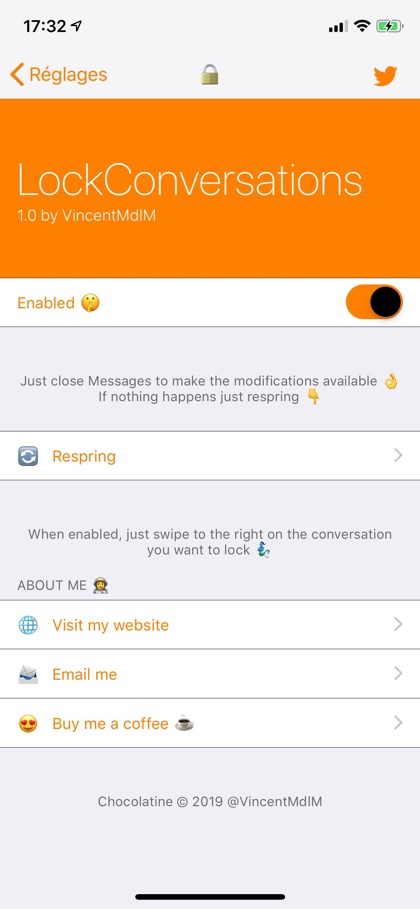 With LockConversations tweak you can boost your privacy and lock certain conversations of your choice within the Messages app. Users can lock any Messages conversation thread by swiping right on it and then tapping on the lock option. Once a conversation has been locked it can only be accessed by entering password. The tweak also stops the locked conversation by enabling Do Not Disturb on it. You can download LockConversations tweak from Cydia for free. It is compatible with iOS 12.
SnapStorySpoof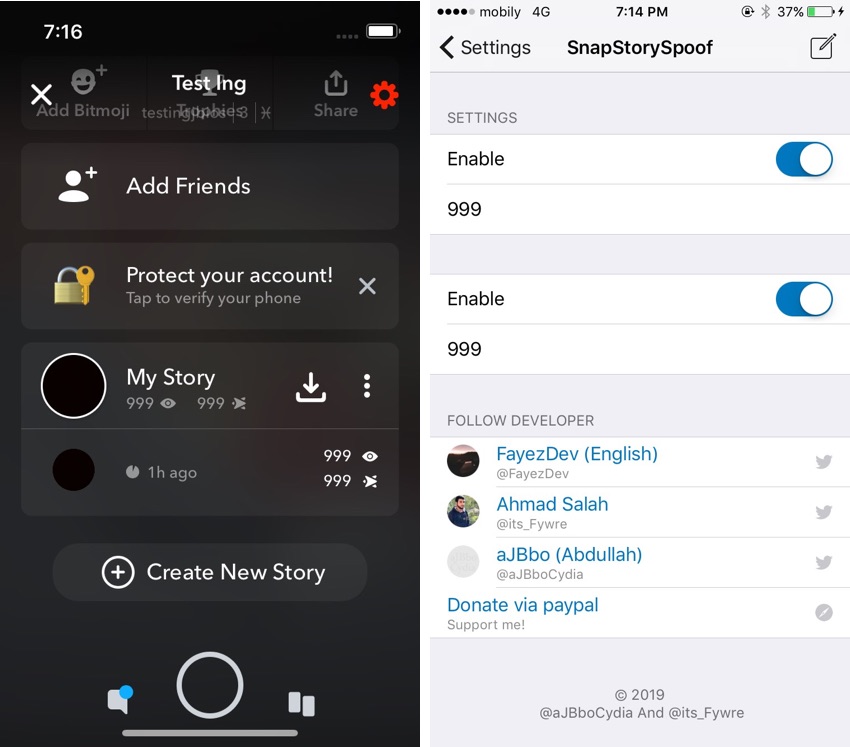 Want to fake your popularity on Snapchat? SnapStorySpoof is the tweak for you. With this tweak you can show a fake story view count on your Snapchat stories. Along with story views you can also enter a fake count for screenshots. It is compatible with iOS 12, iOS 11 and iOS 10. You can download it for free.
Disclosure: iOSHacker may receive a commission if you purchase products through our affiliate links. For more visit our privacy policy page.