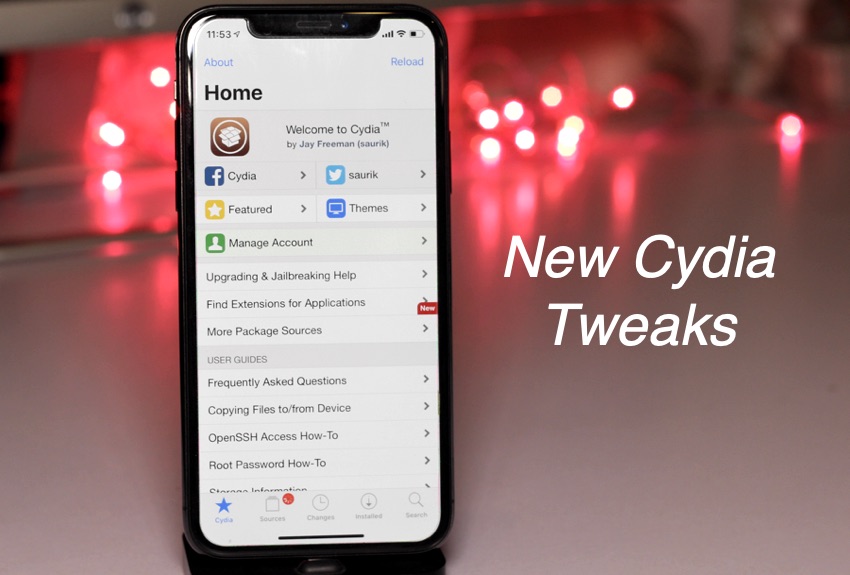 With the public release of iOS 13 fast approaching many jailbreak users are going to have to face a conundrum and decide whether they want to keep the jailbroken state of their iOS device or update to the latest and greatest version of iOS.
However that is worry for some other day, because today you have a wide selection of newly released Cydia tweaks that you can download on your jailbroken device and enhance your iOS user experience.
In today's roundup we have a long list of newly released iOS 12 hacks including LegiBilly12, CCBrightnessExtended, NeoFetch-iOS, Rhino, LocationFakerX, BetterWallSet, LongerCallButton and ClearDock12.
Read on to learn what these iOS 12 hacks do and how you can download these newly released Cydia tweaks on your jailbroken iPhone or iPad.
Read our previous round of new iOS 12 tweaks here.
LegiBilly12 tweak: Change home screen and lockscreen text color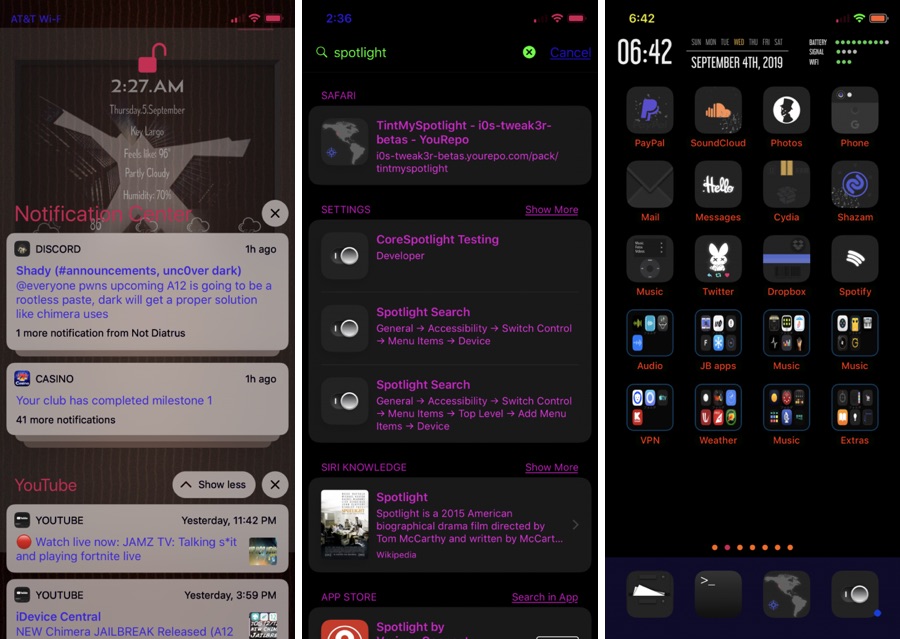 With the LegiBilly12 tweak you can change the color of text and images on the home screen and lockscreen. Once you have changed the colors the change will be reflected in various parts of the operating system including the lockscreen, notification banners, Spotlight search, page dots, app and folder labels and more. All of the settings and colors can be changed and selected from tweak's preferences panel.
You can download the tweak from Cydia or Sileo through the YouRepo repository. It is available as a free download.
CCBrightnessExtended tweak: Add Auto-Brightness toggle to Control Center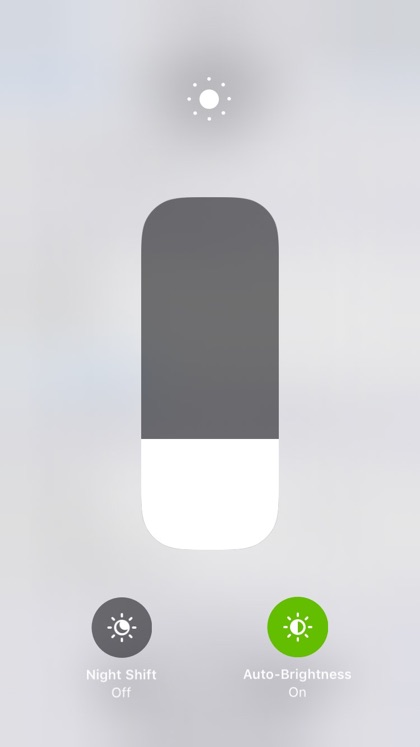 Next on our list of newly released iOS 12 tweaks is CCBrightnessExtended. One major thing that is missing from Control Center's expanded brightness slider screen is the quick toggle for Auto-Brightness. The CCBrightnessExtended tweak solves this problem by adding this much needed option to the Control Center. You can download this tweak from the BigBoss repo where it is available for free.
NeoFetch tweak: Display iPhone information in Terminal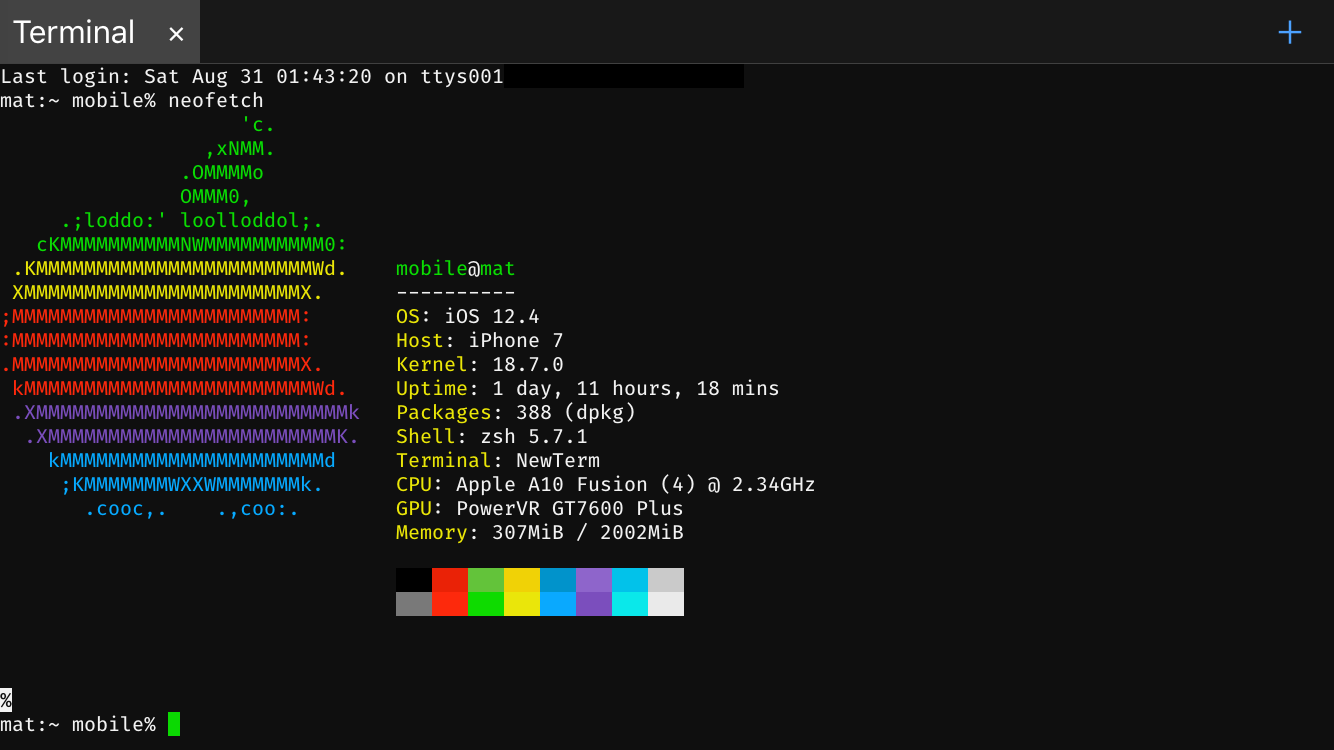 NeoFetch tweak is a tweak for iOS Terminal. With this tweak installed you can quickly get system information of your iPhone by typing NeoFetch in the command-line app of your choice. It also allows users to fetch the same information about the iOS device on a Mac or PC with SSH and Terminal.
The tweak displays useful information about the device including its iOS version, Kernel version, Uptime, Packages installed, memory usage etc. It also displays a cool multi-colored logo inside the command-line interface. You can download NeoFetch tweak through the Packix repo where it is available for free. It supports all version of iOS 10, iOS 11 and iOS 12.
Rhino tweak: Download Instagram Images, Videos and Stories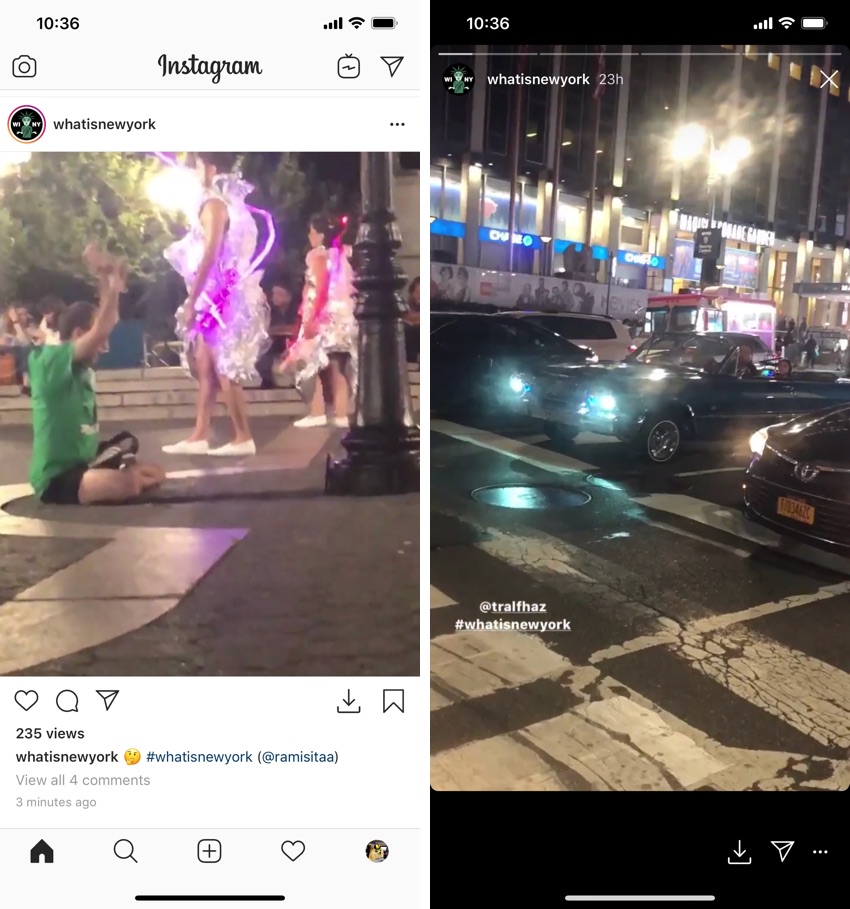 Ever wanted the ability to download videos and stories posted by your friends or Instagram accounts you follow? Then download the Rhino tweak for Instagram. This tweak adds a download button below posts allowing you to download them to your device's Photos library.
The Rhino tweak supports Instagram version 104.0 and can download feed images and videos, download stories and live videos, disable seen marking for stories, hide live chat during Live chats and more. Rhino is a must have tweak for any Instagram user out there. It is available in the BigBoss repo for free and works with iOS 12.
LocationFakerX tweak: Fake your location in any app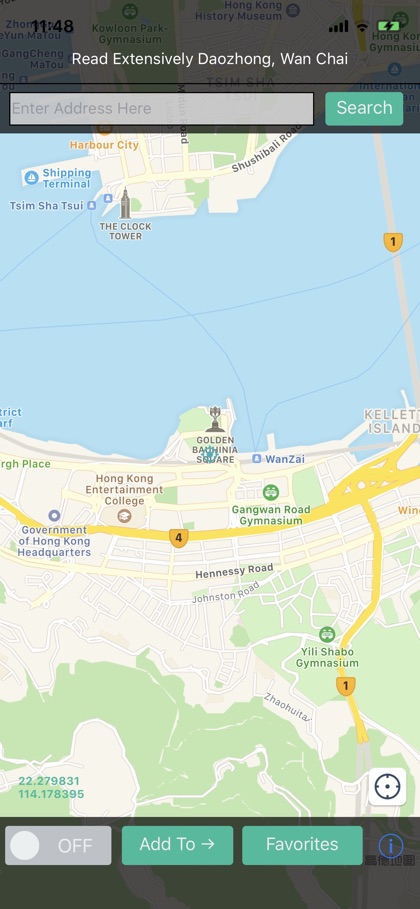 Next on our list of newly released iOS 12 tweaks is LocationFaker X tweak. The LocationFakerX tweak gives you the opportunity to fake your location by changing to whatever place you like. You can use the tweak's app based interface to add a fake location. Once you have specified a fake location it will appear in all apps including FaceBook, WeChat, Find My iPhone and more.
You can manually enter the address of the location that you want to spoof or you can select the location on the map. A great feature of the LocationFakerX tweak allows users to Whitelist apps in which they don't want to show fake location. You can download the LocationFaker X tweak from Cydia's BigBoss repo where it is available as a free download.
BetterWallSet tweak: Improve the wallpaper setting experience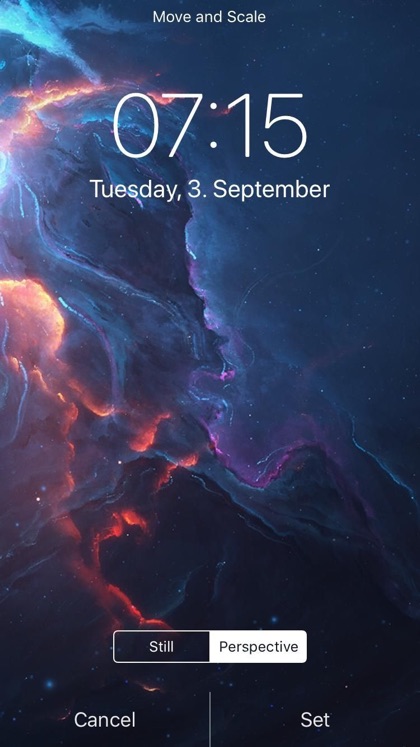 BetterWallSet tweak improves iOS's wallpaper setting screen by making the Cancel and Set buttons transparent. With the transparent buttons it becomes easier for users to see the wallpaper in full and preview how it will look after application. You can download the BetterWallSet tweak from the Packix repo for free.

LongerCallButton is a simple tweak that makes the dial button larger. The new and larger dial button is easier to press and looks better in my opinion. This tweak is available Packix repo for free.
ClearDock12: Make the icon dock transparent

Last but not the least on this list of newly released iOS 12 tweaks is ClearDock12 tweak. With this you can make the icon dock transparent and achieve a minimalistic look on the home screen. ClearDock12 tweak is available through the Packix repo for free.
So there you go folks, these are some of the newly released iOS 12 tweaks that you can download through Cydia or Sileo. What do you think about these jailbreak tweaks? Share your thoughts in the comments section below.