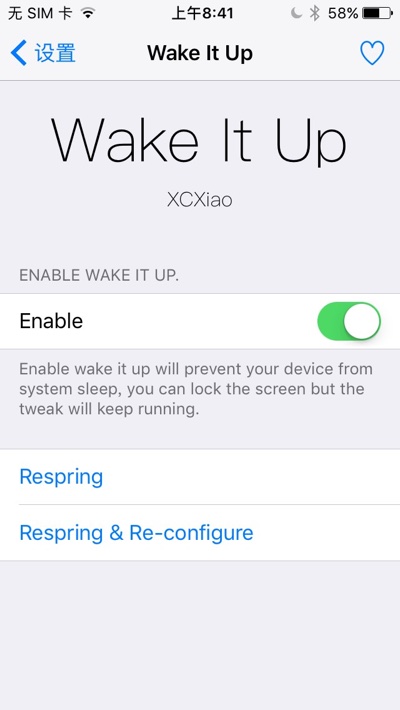 When Apple added the Raise To Wake feature to iPhones, many were upset that the feature is limited to iPhone 6s. Most iPhones released after iPhone 6s such as iPhone 7, 8 and X already have raise to wake, however devices such as iPhone 6, iPhone 6 Plus, iPhone SE, iPhone 5s or older don't have it.
A new tweak called Wake It Up brings this super useful feature to all unsupported models of iPhone. This means if you have a device older than iPhone 6s or you have an iPhone SE, then you can install this tweak and get this missing iOS feature. Right after installing this hack you will be able to turn your iPhone's screen on and check time or read notifications by raising it in front of your head in vertical position.
Having the Raise to Wake functionality is super useful as it lets you read notifications and do other tasks with having to press the home or power button. It provides a quick way to take a glance at the display.
According to the Cydia description of the tweak it also lets you make the iPhone to sleep when you put it down.
You can download Wake It Up tweak from Cydia for free. It currently only supports iOS 10. While the developer has said that he will make the tweak compatible with iOS 11 soon, some users have had limited success when running the tweak on an iOS 11 powered device.