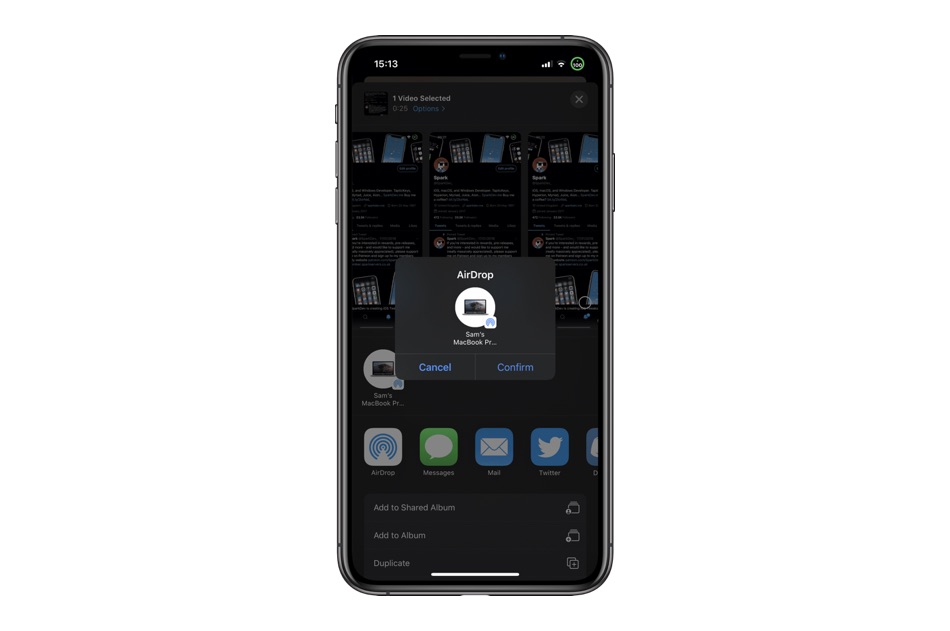 Have you ever been in an embarrassing situation in which you had accidentally sent out AirDrop transfer to the wrong person? Being an avid AirDrop user I have been in such situations more times than I would like to admit. Good news is a newly released jailbreak tweak called AirDropConfirm solves the accidental AirDrops issue.
Sending an AirDrop to the wrong person can have severe consequences that are intensified based on what was sent. If you accidentally sent a document or a picture of your pet to the wrong person, then you might be alright however more often than not we use AirDrop to sent intimate photos or videos, private documents, passwords and contact information that we would never want to share with a wrong or unknown person.
With AirDropConfirm tweak you can solve this issue as this tweak adds a much needed confirmation dialog to the AirDrop interface. When this tweak is installed as soon as you tap on a user's name to transfer a file to him or her, AirDrop will confirm whether you are sure and want to continue with the transfer. Once you have verified that it is indeed the right user you can simply tap on the 'Confirm' button after which the transfer will initiate.
AirDropConfirm does not have any options to change or configure, making it a simple to install and use tweak for jailbreak users who want to make AirDrop more secure.
You can download AirDropConfirm tweak on your iOS 13 powered jailbroken device through the SparkDev repo (https://sparkdev.me/) where it is available as a free download.
New to AirDrop?