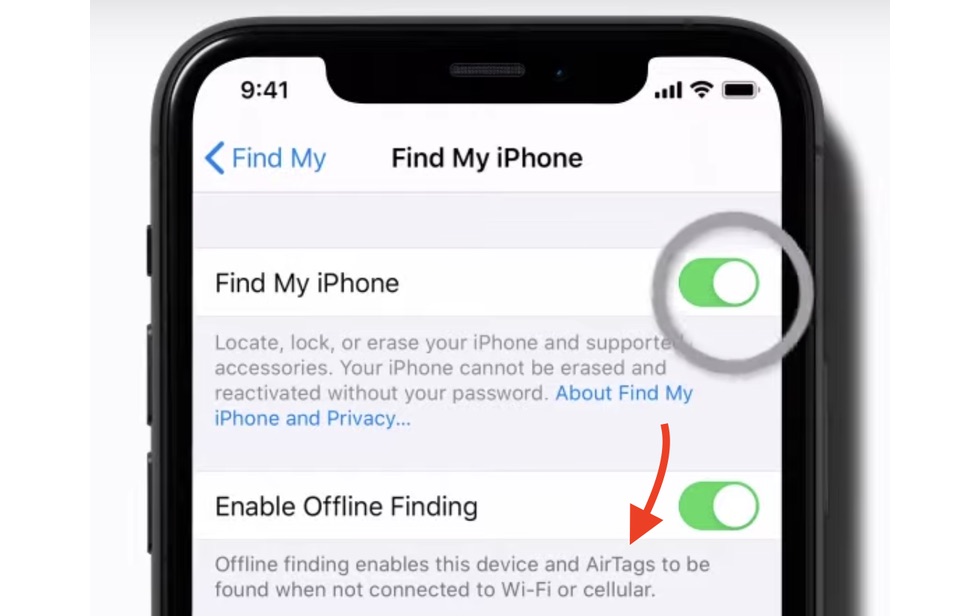 Even though we have known about the existing of Apple's Tile-like item tracking device called AirTags since last year, Apple has not confirmed its existence on any official forum. While the company has yet to announce this new product, it looks like its own Apple Support Channel on YouTube has accidentally confirmed the existence of AirTags in a recently spotted video.
The now removed YouTube video that focused on teaching users how erase their iPhone shows how users can go to Settings > Apple ID > Find My > Find My iPhone to turn off Find My iPhone before erasing their device. However what the makers of the video did not realize is that the same screen also has the option called 'Enable Offline Finding'.
This option is not available on current versions of iOS. This is interesting as it suggests that makers of the YouTube video were running an unreleased version of iOS that is meant to be released after AirTags have already been announced. The very fact that this Apple team is using this unreleased iOS version could suggest that the release of this iOS version and AirTags is imminent.
Under the Enable Offline Finding toggle we can also see a note that explains what the toggle actually does. It reads "Offline finding enables this device and AirTags to be found when not connected to Wi-Fi or cellular." The note not only explains what the toggle does but also clearly mentions the 'AirTags' name, confirming what the device will be called when it is released.
AirTags are item tracking tags that can be used to keep track of keys, wallets, backpacks and more. Users will be able to track these tags and the items they are attached with using Apple's Find My app. Screenshots of an unreleased version of Find My app were also leaked last year, which contained a tag for 'Items'.