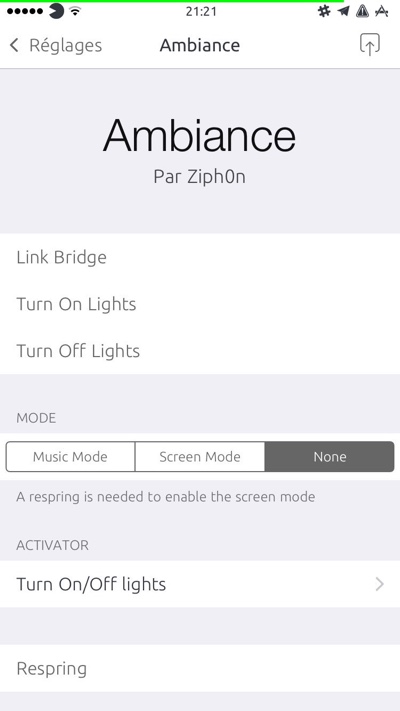 If your house is decorated with Philips Hue lights, then we have got the perfect tweak for you. With the new Ambiance tweak for jailbroken iOS devices users can bring life to Hue brand lighting and make using them more fun. What Ambiance does is pretty interesting, it automatically changes the color of the Hue lighting based on what's on user's screen. So your lighting will change depending on what you are currently doing on your iPhone or iPad.
Ambiance tweak offers different features including Music Mode and Screen Mode. With the Music Mode the color of the Hue lights will change based on the album art of the currently playing song. The Screen Mode is more fun of the two, will change the color of the lights based on what's on user's screen in real time. So if you are playing a game with lots of changing colors, the lights in your room will change based on the current color of what's on the display.
Ambiance tweak is available in Cydia for $0.99 and works with any device running iOS 10 or iOS 9. It requires Hue brand lighting to work.