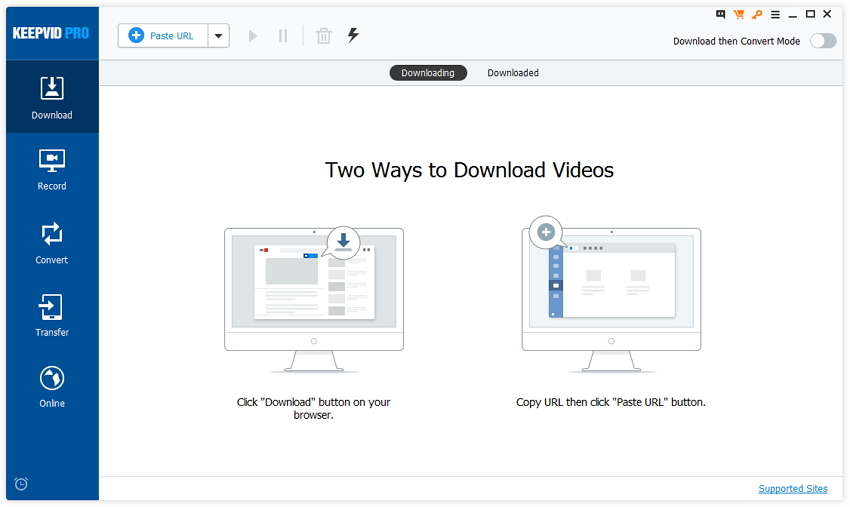 Downloading videos from popular video streaming websites such as Youtube, Vimeo or Facebook can be a difficult task. Even though there are hundreds of websites that claim to let you download videos from your favorite online sources, few of them actually work as advertised. KeepVid with its wide range of downloading solutions is here to make your life easier. KeepVid tools are available online, on desktop as well as mobile devices allowing you to download, record, transfer and convert files for any device of your choice.
KeepVid Pro video downloader supports a large number of online video platforms including big names like Youtube, Vimeo, Facebook, DailyMotion, Lynda and more. That is not all as you can download videos from hundreds of other sources too. Using KeepVid Pro you get the ability to download the whole playlist or channel with one click. So you can download everything that is available on your favorite Youtube channel or Lynda course in just one click.
In addition to downloading videos from so many sources the KeepVid Pro tool is capable of providing super fast download speeds with tool claiming to offer 3X faster speed when compared with other downloading apps of its type.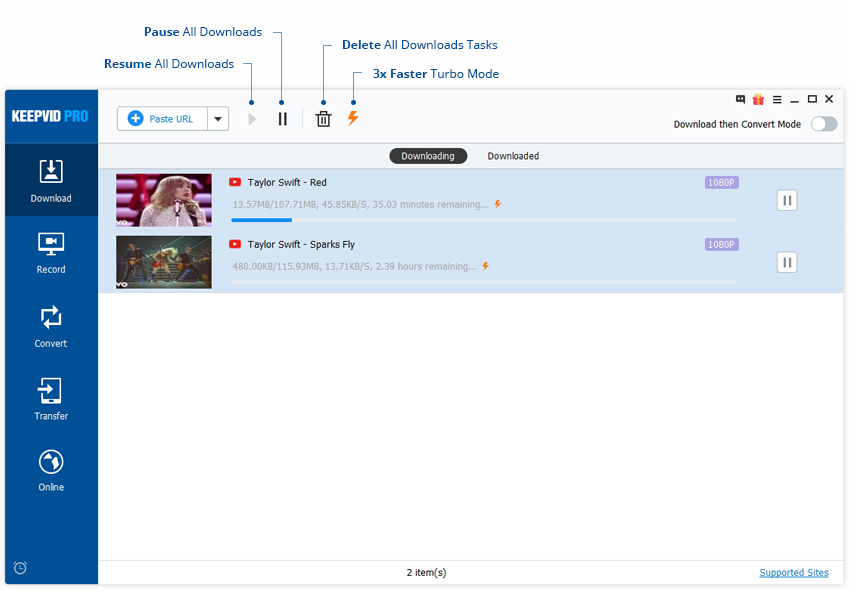 The best thing about KeepVid Pro for Mac, which is not available on its competitors is the flexibility that it offers to the user. User can not only download content but can also convert it into different formats including MP4, 3GP, FLV, AVI and 150+ other formats. This makes it possible for users to convert the file in the format that works best on their devices such as iPhone or iPad and transfer them with ease.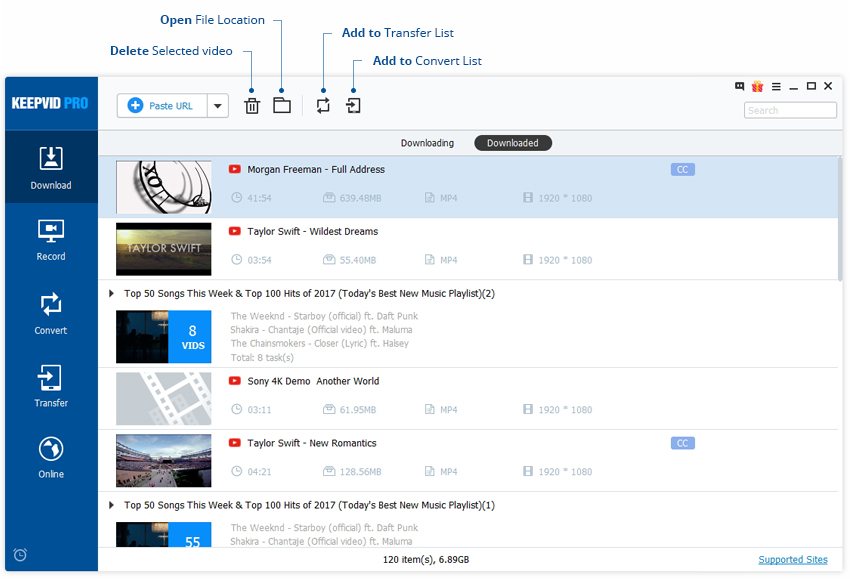 KeepVid Pro enables users to record online videos and even record their screen. This is super useful when you want to create a demonstration video for a friend or your online audience. The tool will record videos from sites like Netflix, Hulu and others. So you can record your favorite movies and TV Shows as you watch them live.
KeepVid Pro online video downloader offers intelligent transfer capabilities that allow users to transfer their downloaded videos an iOS and Android powered devices. The tool will convert the video in the format that is supported by the device before making the transfer, saving user a lot of time and effort. A KeepVid for Android app is also available for download.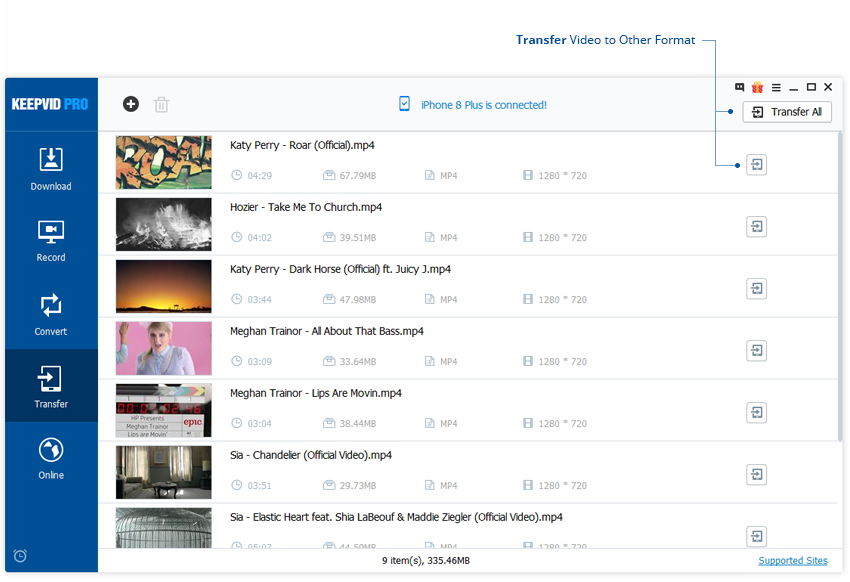 Other features of the KeepVid Pro tool include ability to download video files directly into MP3 audio format so you can download songs from Youtube to MP3, video to audio conversion, download in 4K and FullHD, multi-video downloading, download plugin for popular web browsers allowing users to initiate downloads with one click, ability to download Youtube videos with subtitles and more. The KeepVid Online tool lets you download videos from any computer without having to install the tool on the machine first.
You can try the KeepVid Pro tool on your Mac (or Windows) for free. If you like the tool, then a premium license for 1 year is available for $29.95. For just $10 more you can opt for the lifetime license.
Disclosure: iOSHacker may receive a commission if you purchase products through our affiliate links. For more visit our privacy policy page.