Cydia is always getting new stuff that keep it interesting all the time. Just like always new iOS 7 tweaks were released in the jailbreak store to make it possible for users to change different aspects of their favorite operating system. In this post we have featured AppBox, FaceOff7, shufflr, QuickContacts, SMS Stats 2, Tweetbot 3 Stream for LTE/3G, SMS Stats 2 and SubtleLock (iOS 7).
AppBox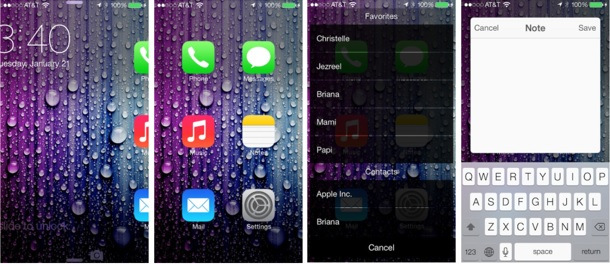 AppBox tweak is an add-on for the lockscreen that provides quick access to the user's most used apps. Apart from providing quick access icons right on the lockscreen this tweak also has features like presenting the music playlist view on the lock screen, activate contacts view and more when user taps and holds on an icon. AppBox is available for $0.99.
FaceOff7
This tweak makes iPhone's display smarter by turning it off when certain events take place. For example it will turn the display off when the proximity sensor is covered or when the device is placed face down or face up. FaceOff has several capabilities, which includes turning the display off and locking the device. It can also enable or disable different toggles. This tweak has many other functions as well such as options for various proximity sensor modifications, disabling stuff when user is in call or when the device is locked and more. FaceOff7 is available for $0.99.
shufflr
shufflr tweak for jailbroken devices adds a twist to your homescreen by changing the wallpaper every time you lock your device. The tweak randomly places your camera roll photos as you wallpaper. It also has an option that enables users to make the changing of wallpaper in order of which pictures were taken. shufflr tweak is available in Cydia for $1.49.
 QuickContacts
QuickContacts is an awesome homescreen tweak that adds a good looking quick access bar for user's favorite contacts. The tweak lets users add their favorite contacts to a menu that appears on the spotlight. Since it appears on the Spotlight area users can access their QuickContacts menu simply by swiping down. The best thing about this tweak is that it does not replaces the Spotlight search as users can access the search feature by swiping across the new contacts menu.
When you tap on a contact the tweak shows a popup that allows users to call, text or email that person. QuickContacts tweak is available in Cydia for $1.99.
SMS Stats 2
The SMS Stats 2 tweak adds useful statistics to iOS 7′s stock Messages app. The info it provides includes total SMS and iMessages sent, check statistics for previous month, ability to see stats for any conversation and more. It is available for free in Cydia.
SubtleLock (iOS 7)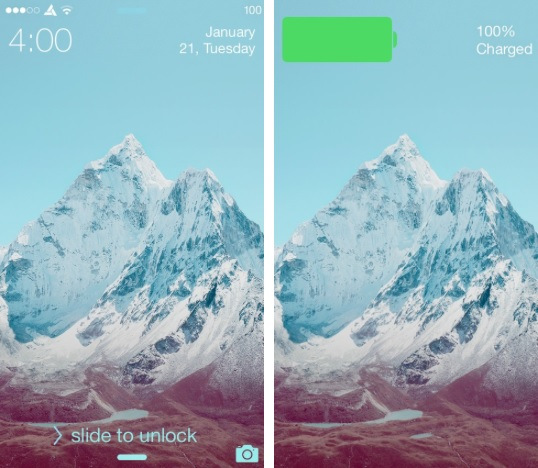 The SubtleLock tweak allows users to make iOS 7′s lockscreen a lot more minimalistic than it already is right now. Users can slim down the slider and clock making more room for notifications. SubtleLock (iOS 7) is a paid tweak i.e. available for $1.00.