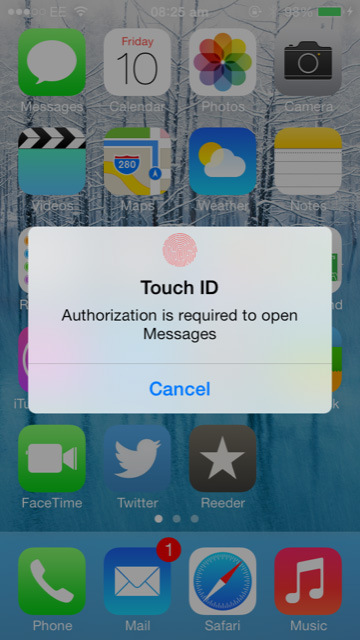 Touch ID is one of the biggest additions when we talk about the evolution of iPhone. The current iPhone 5s is the first Apple device to introduce this feature. Touch ID is a fingerprint identity sensor embedded in the Home Button of iPhone 5s. Apple has limited it to just two functions that include ability to quickly unlock your iPhone and approve purchases from iTunes Store.
But when it comes to jailbroken iOS devices, there are unlimited possibilities. Cydia developers have managed to use Touch ID to lock your apps. You can select the apps you want to lock and then only person with the matching fingerprints will be able to unlock the app.
BioProtect was the first tweak to bring this feature to jailbroken iPhones, with a cost of $2.99. Later on BioLockdown was released with a low price tag of $1.99. But now you can get the same functionality for free with AppScan tweak available at Cydia.
Follow the steps below to get this free tweak on your iPhone 5s:
Note: AppScan will not work if you have Virtual Home tweak installed on your device.
Open Cydia and add the following repo to your sources. Go here to see how to add a repo to Cydia.
http://cydia.ryanp.me/
After adding the repo, switch to Search tab by tapping the 'Search' from bottom bar in Cydia.
Type 'AppScan' in search box, select it and install.
Restart Springboard.
Enjoy! you're done.
[Source: reddit] [Image: AppAdvice]