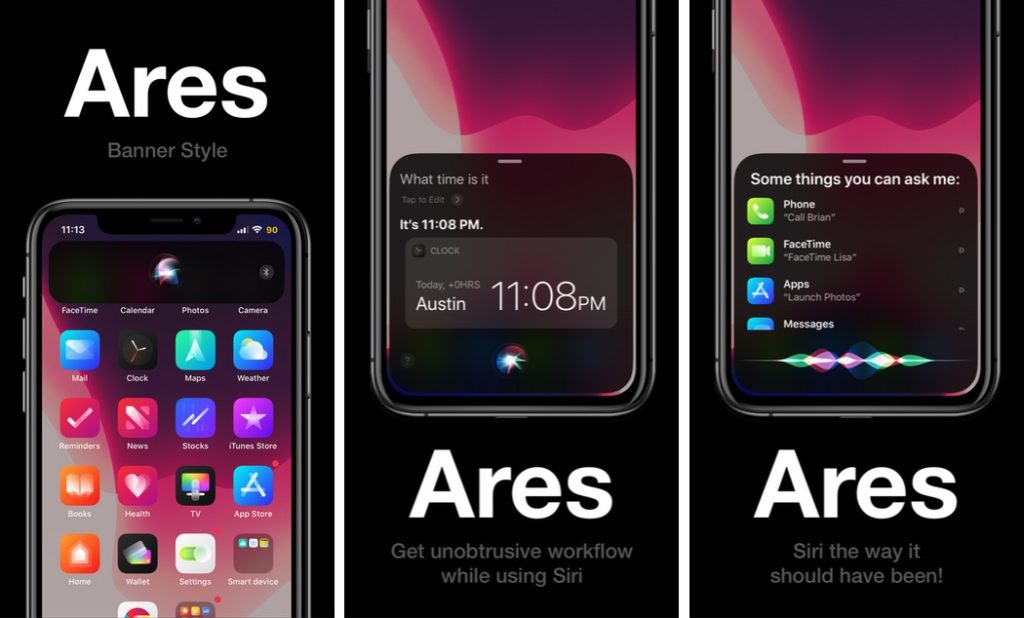 It has been nearly a decade since the release of Siri but the iPhone personal assistant still has a long way to go. One of the things that users always complain about Siri is its obtrusive UI, which takes up the whole screen whenever the personal assistant is summoned.
Ares jailbreak tweak solves this Siri problem by introducing a minimalistic UI for Siri. This tweak modifies Siri so it appears in an unobtrusive way.
When Ares tweak is up and running on a jailbroken device Siri is limited to a much smaller interface. Based on their personal preference users can make Siri appear in Card or Banners style.
The banner style is the most minimal and reduces the size of Siri as much as a notification banner. This style will also remind you of the way Siri looks on macOS.
The card style also shrinks Siri but is able to show more information. When you have a query that requires more real estate you can simply swipe on the Siri card to expand it.
The tweak also keeps the Tap to Edit functionality intact even when using the card style, which makes it possible for users to make edits to their queries.
With the banner style Ares even allows users to set the location where the Siri banner will appear. For example you can choose to show the banner at top or at the bottom of the screen.
You can download the Ares tweak for jailbroken devices from the Dynastic repo, where it is available for $1.99.
Also read: