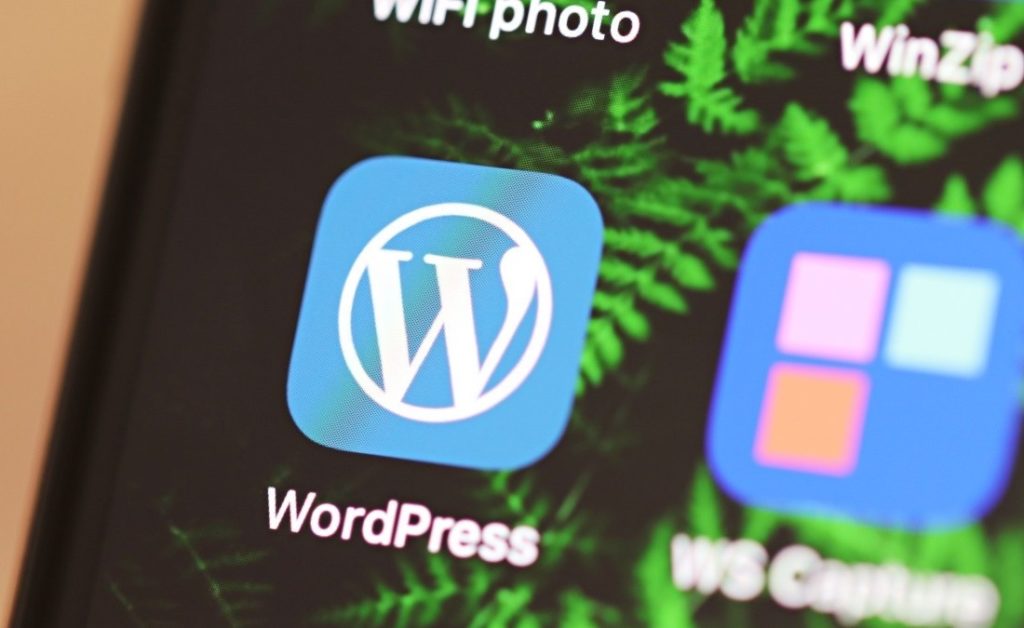 It looks like with every iPadOS release iPad is closing the gap between itself and a Mac or Windows PC. Sure you still need a traditional computer for accomplishing certain professional tasks and doing power intensive work. However for most day to day tasks an iPad is surely becoming powerful and capable enough to give traditional PCs a run for their money.
Today we are going to take a look at how you can use an iPad to start a WordPress website. Being a professional blogger for many years I started this website on a Mac. I have also been running this website on a Mac from day one.
However a few weeks ago my MacBook Pro had a swollen battery issue and I had to take it to Apple for a replacement. During this time I have been working solely from my iPad. In fact I am actually writing this article on an iPad. This experience has opened my eyes to the possibility of using iPad as my sole computer and I am looking forward to what changes iPadOS 14 bring to improve it even further.
With the official mouse and keyboard support an iPad has become so capable that you can start a WordPress website like the one you are reading right now solely on an iPad. And that is exactly what we are going to show you in this article.
Step 1. Purchase A Domain Name
The first step of starting a professional website is buying a domain name. Before going ahead and purchasing a domain name, make sure it aligns well with the topic of your website. Once you have finalised a name you can go to services like GoDaddy or Namecheap to buy your domain name.
Step 2. Getting The Right Hosting Plan
The second step in setting up a WordPress blog on an iPad is getting the right cloud hosting plan. You can learn more about what is cloud hosting here. Along with great explanation you will also be able to find some good web hosting options for your new website.
There are tons of options out there that are designed for different types of websites. Some hosting packages offer unlimited bandwidth and storage, however those can also cost a lot of money and are meant for websites that get a lot of traffic.
Since you are just starting off, we recommend that you go for affordable options and switch to a professional plan after you start getting more web traffic.
After you have purchased cloud hosting for your website on your iPad, you can contact the hosting support and seek help on how to connect your domain name with your hosting account. You can also ask them for help on setting up WordPress on your hosting account as it requires some technical knowledge.
Step 3. Choose The Right WordPress Theme
After your WordPress site is up and running, it is important to choose a professional looking theme or template for the website.
We recommend that you choose a responsive template for your blog so it looks good on all devices including desktop, iPhone and iPad.
You can go to marketplaces like ThemeForest for a good template. Most WordPress themes that are available on ThemeForest have responsive design.
If you find a theme you like but think it could use some customization, you could find devs that charge reasonable WordPress developer rates and have them tailor the theme to your liking. This way, you'll be able to have just about any aspect of it personalised. 
Step 4: Start Blogging!
The most important part of starting a WordPress blog is writing the blog posts. There are multiple ways through which you can write content for your new website.
Some users prefer to use the official WordPress app for iOS to compose and publish blog posts. However there are certain limitations that force more advance users to access the WordPress admin panel through the Safari browser. This can be done by opening example.com/wp-admin on iPad Safari.
Thankfully on iPadOS 13 or later we now have access to desktop class Safari web browsing. This means you can access the full fledge web based admin panel and write posts in Safari browser.
If you're not a fan of writing experience providing by WordPress app and WordPress web interface, then you can also use your favorite writing apps for iPad to compose articles. You can then export them to WordPress.
Many writing apps even offer built-in WordPress support which enables users to publish on a WordPress website more conveniently.
If WordPress integration is not available, then you can always copy and paste the content of the post from your favorite writing app once you are done writing.
So there you go folks, this is how you can easily start a WordPress blog on an iPad. If you have any questions about this article, then let us know in the comments below.