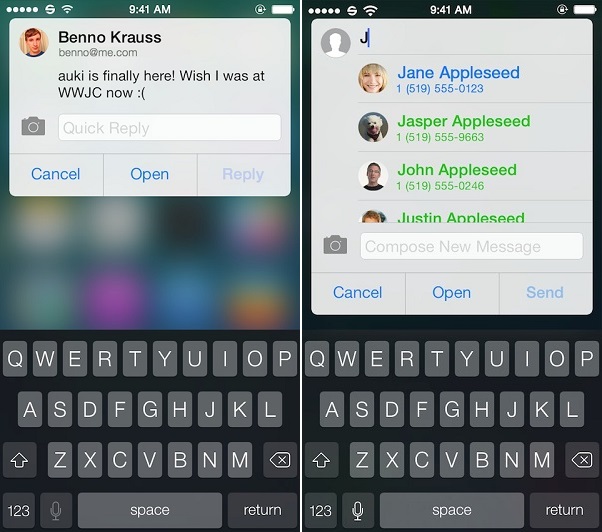 BiteSMS has always been the most popular quick reply and compose tweak for jailbroken iOS devices but now it seems like it has got some serious competition. A new tweak called Auki tweak brings even better implementation of these features in addition to several other functionalities, which make it a must have for all iOS users. Auki makes the experience of messaging on iPhone a lot more convenient and intuitive bringing features that should have been the part of the operating system by default.
One of the most notable feature of this hack is the 'Silent Mode' using which you can silent a particular user. This means you will not get any notifications for messages received from this user however the messages will still come to the device and you can read and reply to them whenever you want.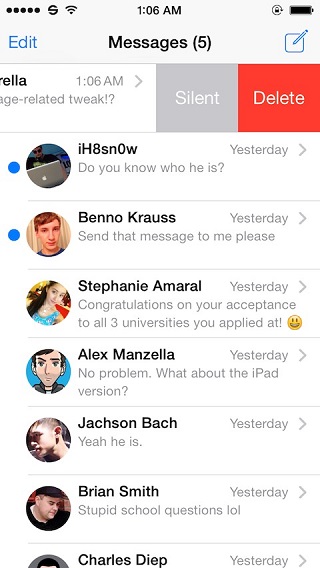 Here's a full list of Auki features, some of which would normally require you to download multiple tweaks from Cydia.
Quick Reply
Quick Compose
Silent Mode
Stealth Mode
Smart Message detection
Custom Activations
Video Image/GIF support
Landscape Mode
Group Messages
Message Carryover
Contact Pictures
Native look/Integration
One of the best features of the tweak is quick compose, which can be access by pulling down on the notification center. When you pull down a nice popup appears that enables users to select any contact from their contact list and type the message. After which they can tap on the send button without even opening the messages app.
Auki tweak is available in Cydia for $3.99. It runs on all iPhone and iPod touch models that run iOS 7.0.x or above.