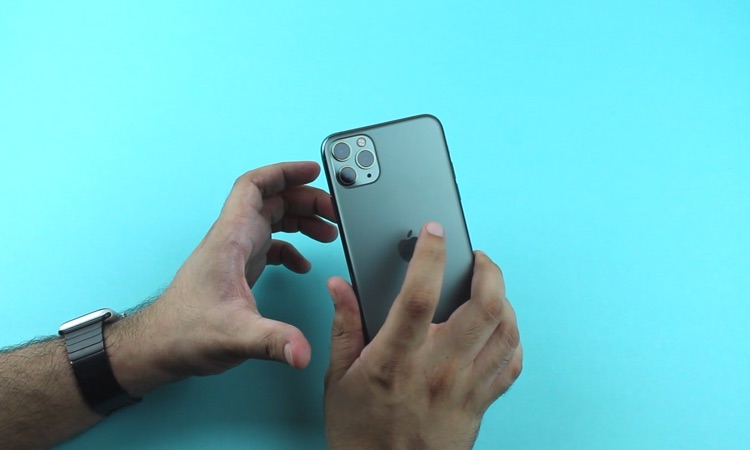 Apple surprised everyone by activating the Back Tap accessibility feature with the release of iOS 14. The Back Tap feature allows users to perform certain actions such as taking a screenshot, accessing App Switcher and more by double or triple tapping on the back of the device. We have talked about the Back Tap feature of iOS 14 in detail here.
The Backtrix jailbreak tweak brings the Back Tap feature of iOS 14 to devices that are still running iOS 13. After installing this tweak users who have devices running iOS 13 will be able to get the same functionality as iOS 14's Back Tap feature without having to upgrade their device to the latest software and lose chance to jailbreak.
Just like the original Back Tap feature of iOS, Backtrix tweak allows users to perform action of their choice by double or triple tapping on the back of their device. Users can choose from over 25 actions and even trigger Activator actions using the Backtrix Back Tap gesture.
With Backtrix tweak you can perform actions like accessing App Switcher, Control Center, Home, Lock screen, Reachability, Lock device, Screenshot, Spotlight, Flashlight, play/pause music, volume up/down, access magnifier and more much. A full list of actions that can be performed and assigned to Backtrix Back Taps is available on tweak's description page.
In addition to these actions users can also assign any action available through Activator tweak and trigger those actions using Back Tap.
While Backtrix primarily offers Back Tap functionality on iOS 13, users can also use it to add Back Tap feature on devices that run iOS 14 but did not get the Back Tap feature from Apple. This includes devices like the iPhone 7, iPhone 7 Plus, iPhone 6s, iPhone 6s Plus and iPhone SE.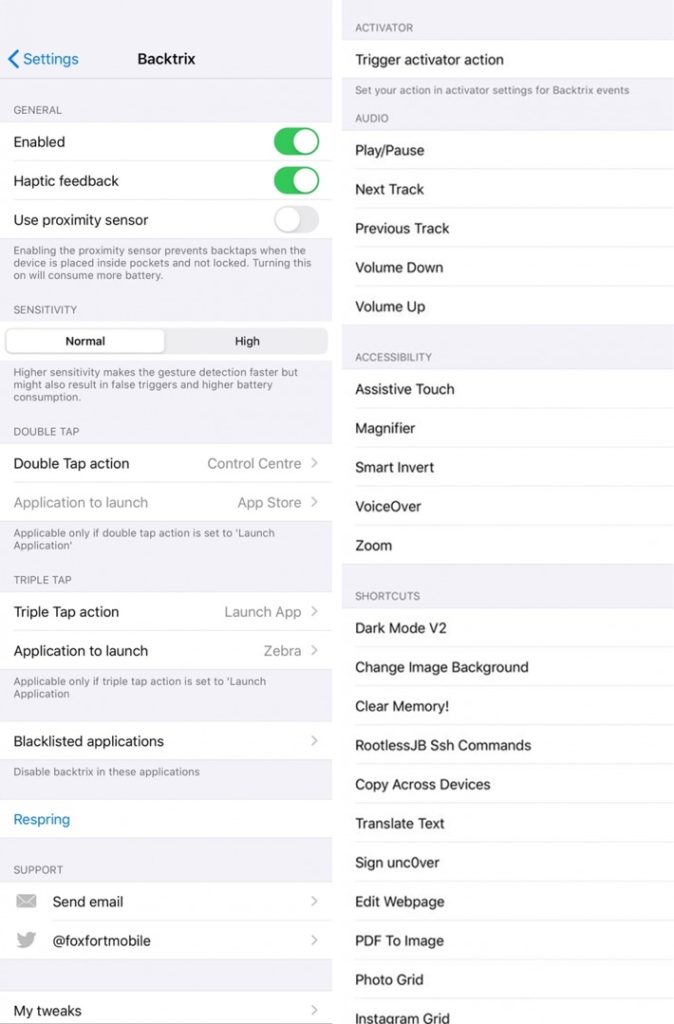 Backtrix's developer says his tweak works 85% of the time but false detections could also occur. Just like the original Back Tap feature of iOS 14, Backtrix should work on iPhones with cases however thicker cases might create a problem. Users might also experience battery life issues as the tweak uses 10-15% battery in a 24 hours usage due to higher CPU usage.
You can download the Backtrix tweak from Yourepo (https://foxfort.yourepo.com). It is available at a price of $2.25 and works with iOS 13 and iOS 14.
More tweaks: