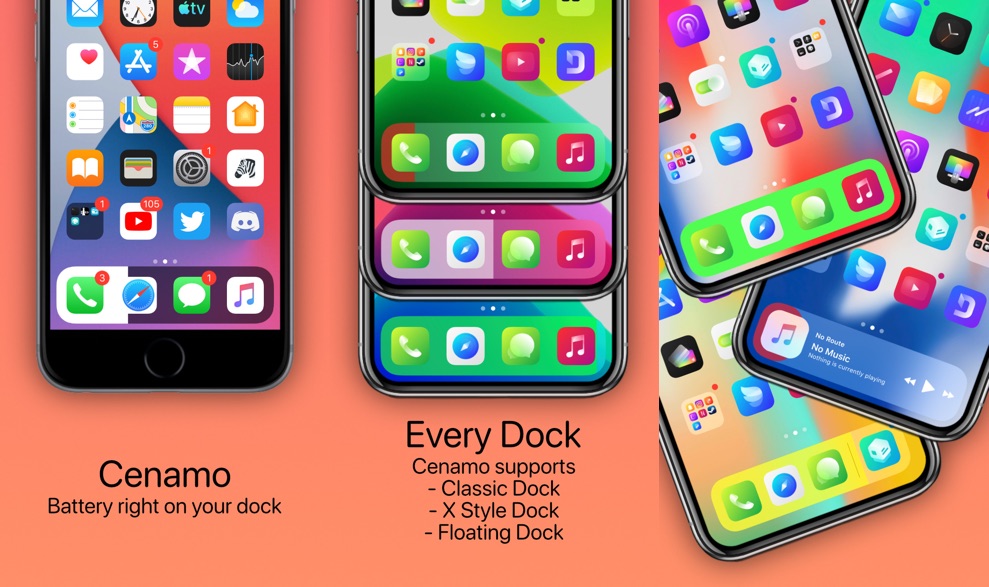 Every now and then you come across a jailbreak tweak that does something so ridiculous that you have to try it on your iPhone. The newly released Cenamo tweak does exactly that by allowing users to put the full iPhone battery indicator into their iPhone's icon dock.
Yes you read that right, with Cenamo tweak you can add a full fledge battery level indicator to the dock, essentially converting the dock into a battery bar. With Cenamo the dock functions as a normal dock however it also shows the current battery level of the device.
Cenamo has two modes that you can select from its settings. The Battery Level mode will show you the current remaining charge in the form of a bar and fill the bar based on the current battery level. Battery State mode on the other hand will fill the whole dock with a color and only change dock's color to indicate current battery level.
Cenamo's battery indicator will also change fill's color based on the battery level. So the dock will be green when then battery is full, it will turn yellow when the battery is around 75%, white when it is around 50% and it will turn red when your device is running low on battery.
The tweak is highly customizable and allows users to disable color filling when the battery is full, disable color of the battery view, enable iPhone X style dock on older iPhones and more.
Cenamo tweak is available under the Chariz repo where it can be downloaded for free. It works with all devices running iOS 11 or later, up until iOS 13. It also works with a number of other dock tweaks including Classic Dock, X Style Dock and Floating Dock.