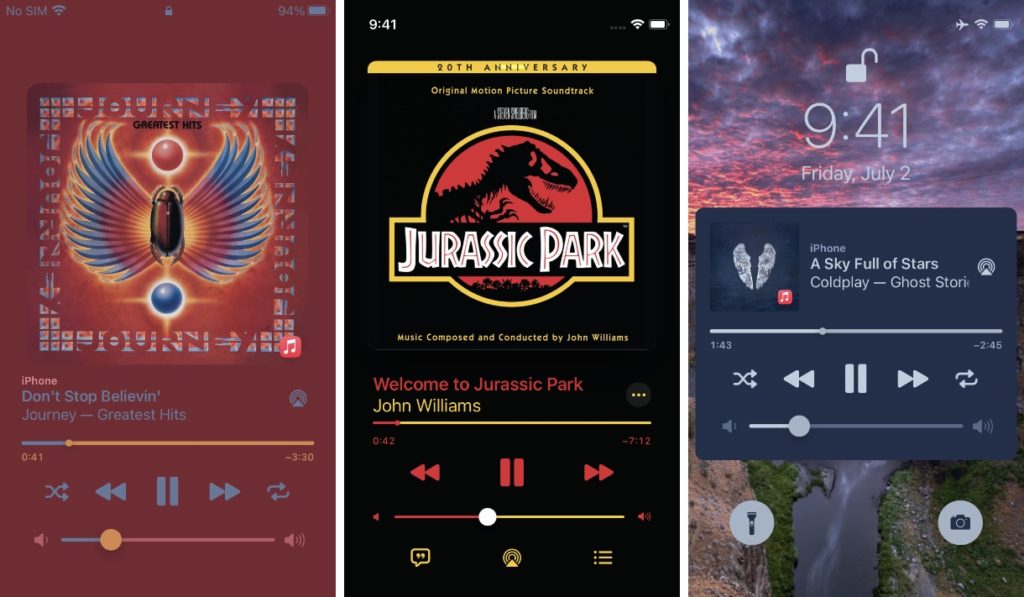 ChromaFlow tweak for jailbroken iOS devices is a new hack that makes it possible for iPhone users to customize the look and feel of their device's Music app. With this tweak you can change the appearance of the Now Playing screen and lock screen's music player widget.
ChromaFlow changes the look of the Now Playing screen by matching the background color of the UI to currently playing song's album artwork. Similarly it adds the colors of the now playing song's artwork to the lock screen music player.
Perhaps the best thing about ChromaFlow tweak is that in addition to adding a album artwork's color to the background it also changes the color of the title, album name and music controls with different colors from the artwork. This gives the now playing UI a distinct look every time you play a different song.
The tweak also lets you add iOS 10's style music player widget to iOS 14. You can choose between three dynamic lock screen size models and add buttons for shuffle and repeat for playlists.
ChromaFlow tweak is compatible with iOS 14.2 up to iOS 14.6. Lower versions of iOS are not supported by this tweak.
You can download ChromaFlow for $1.99 from the Chariz repository.