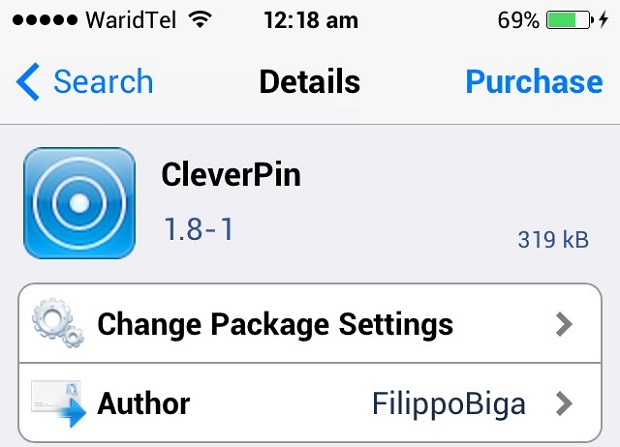 For those of us who use the passcode lock on iPhone or iPad the most annoying thing of using the iOS device is that we have to constantly enter the code every time our device gets locked. At times the process gets so frustrating that you cannot help but remove passcode even though you still need it.
To that problem Filippo Biga's CleverPin presents a nice solution. The CleverPin tweak, which has been available for a while now just got updated to support iOS 7 devices, iPad Air and iPhone 5s.
The function of this tweak is simple, it disables the passcode feature automatically whenever you are connected to any specified networks such as your home's, listening to music or when your device is plugged in to recharge. Another clever feature of this hack is that it can re-activate passcode even though above mentioned conditions are fulfilled after a user specified time of inactivity to prevent unauthorized use.
The latest version of CleverPin tweak supports iOS 7 as well as iPhone 5s. Users of jailbroken iPhone, iPad or iPod touch can download it from Cydia where it is available for $1.99 under the BigBoss repo.