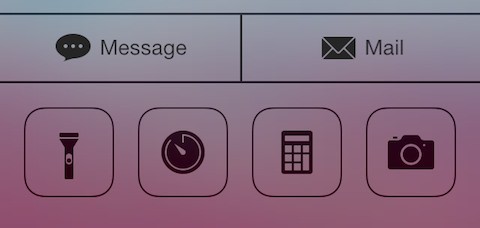 We've all found ourselves in a situation when we are browsing the internet and come across something interesting that we want to share with others. Sharing on iOS devices on your favorite social network is an easy but lengthy process. You have to close Safari, open the social network's app, navigate to the post section, type the post and then head back to Safari to continue browsing. Doing all of this is a nuisance.
Compose for iOS 7 is a new tweak that allows you to Tweet, Snapchat, send Messages, and more directly from the Control Center. It significantly decreases the amount of time spent, as it allows you to craft your posts without having to close out of the app you are using. It looks and works in a way that is very similar to iOS 6's default social widget.
The tweak was also available in iOS6, but in the older version of the tweak you would have to open the Notification Center in order to access the choices. Compose for iOS 7 is useful because it puts you simply a swipe away from posting on your favorite social networking service, without interrupting you from what you're working on.
Compose offers a magnitude of compatible options such as:
WhatsApp
Facebook
Blackberry Messenger
Snapchat
Twitter
Messages
Instagram
Tumblr
Tweetbot
Clear
Calendar
Fantastical
Drafts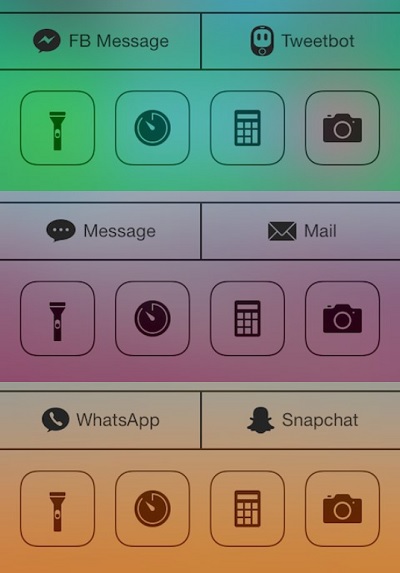 As you can see, one of the advantages of Compose for iOS 7 is that it isn't limited to stock applications. It works with third-party applications available for download from the App Store. If you use any of the applications above and frequently find yourself having to switch applications this tweak is a must have. The only negative aspect of this tweak is that it only lets you choose two social network apps at any given time.
Compose is available on the BigBoss repo in Cydia for $0.99.