A bunch of new Cydia tweaks were released in the jailbreak store in last 24 hours. All of these tweaks have their unique functionality allowing users to change the stock functionalities of iOS according to their desires. Today's roundup of iOS 7 tweaks includes Better Grabbers, ClassicDock, Calendar for Lockscreen, DynamicText, iDeletePhotos, Power Button Emulator and Slide for Usage. Here's what they do.
Better Grabbers
This tweak has a minor affect on the position of lock screen's grabbers for notification center and control center. It moves them a little up (for NC) and down (for CC) making them appear as if part of them is present in the area outside of screen's boundary. Better Grabbers is available in Cydia for free.
ClassicDock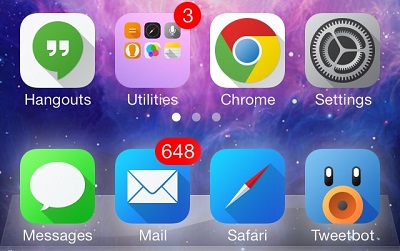 Missing the OS X style dock that was found in iOS 6 and previous versions of the operating system? ClassicDock brings that back replacing the blurry dock background with a glass shelf. ClassicDock is a free tweak i.e. available through Cydia. [the glow behind the icons is courtesy of 'GlowDock' tweak]
Calendar for Lockscreen
Want to view what's left to do on your Calendar for the day? Then install Calendar for Lockscreen tweak. It allows users to get a quick look at their upcoming tasks right on the lockscreen. Users can simply swipe right on an event listing to open its detailed page on the Calendar app. Calendar for Lockscreen also allows users to customize the appearance of how Calendar items appear on the lockscreen including text color, size and appearance notification icon. Users can also configure the tweak to show or hide the separators between different events and show or hide their location. Calendar for Lockscreen tweak is available for $1.99 under BigBoss.
DynamicText
DynamicText is a simple twaek that allows users to replace the 'Slide to Unlock' text of the lockscreen with a personalized text or message. Users can replace it any text of their choice by going to tweak's settings menu. Its a free tweak.
iDeletePhotos
iDeletePhotos is a tweak ideal for those who take a lot of photos with their iOS device. This tweak allows users to delete photos that have been synced with iTunes as well as save them in their camera roll. There are no setting to configure for this hack and it supports both iOS 7 and iOS 6. You can get it for free from BigBoss repo.
Power Button Emulator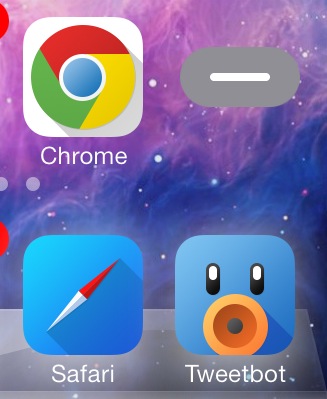 Ever wanted to have a virtual power button so you don't have to press the physical one? Then Power Button Emulator is for you. It adds a virtual lock button on homescreen that simulates the functionality of the real button. It is available for free.
Slide For Usage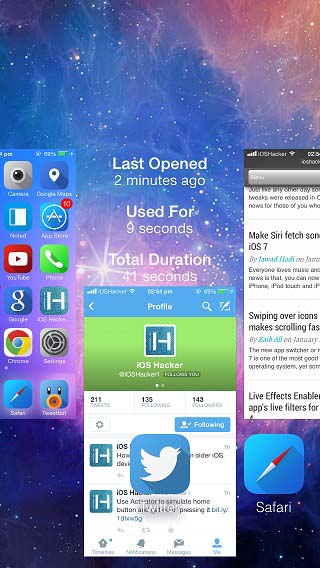 Slide For Usage is a tweak for app switcher screen that displays time for when a particular app was last opened and for how much time it was used before being closed. The information can be accessed by simply sliding down on an app's screenshot in the app switcher. Slide for Usage is also free.