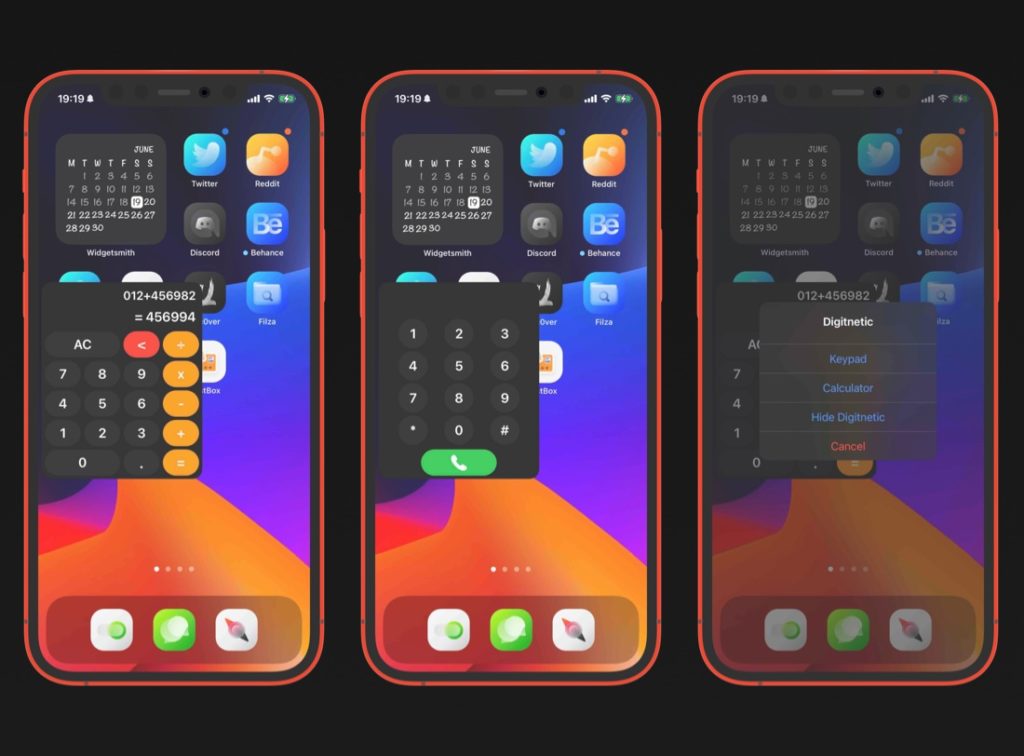 Digitnetic tweak for jailbroken iOS devices makes it super convenient for iPhone users to access Calculator and Phone keypad on their device.
With this tweak you can add a nice floating interface for either Calculator and Phone app, which can be accessed anywhere on iOS by performing a simple gesture.
Users can access the Digitnetic's floating Calculator or Phone keypad by shaking their iPhone. When they shake their device either Calculator or Phone keypad will appear floating over whatever app they are currently using.
The floating widget is fully interactable and in addition to allowing users to enter numbers and perform other actions, it also enables them to paste numbers and phone numbers.
Using and switching between Calculator or Phone keypad is very simple. You can access the Digitnetic menu by shaking the device to show the Digitnetic floating widget. Then long press on the widget to show a menu that lets you switch between Calculator and Phone keypad.
While only shake device action is supported for now, the developer of Digitnetic says he will be adding Activator support in the near future, which will allow you to access the widgets with other actions.
Digitnetic supports both light and dark models, and can also dynamically switch between them based on the device's setting.
The tweak also supports custom colors, which means you add any color of your choice to Digitnetic.
Digitnetic tweak for jailbroken devices is available under developer's repo (https://repo.titand3v.com) for $0.99. It is only compatible with iPhone running iOS 14. iPadOS is not supported.
More tweaks to check out: