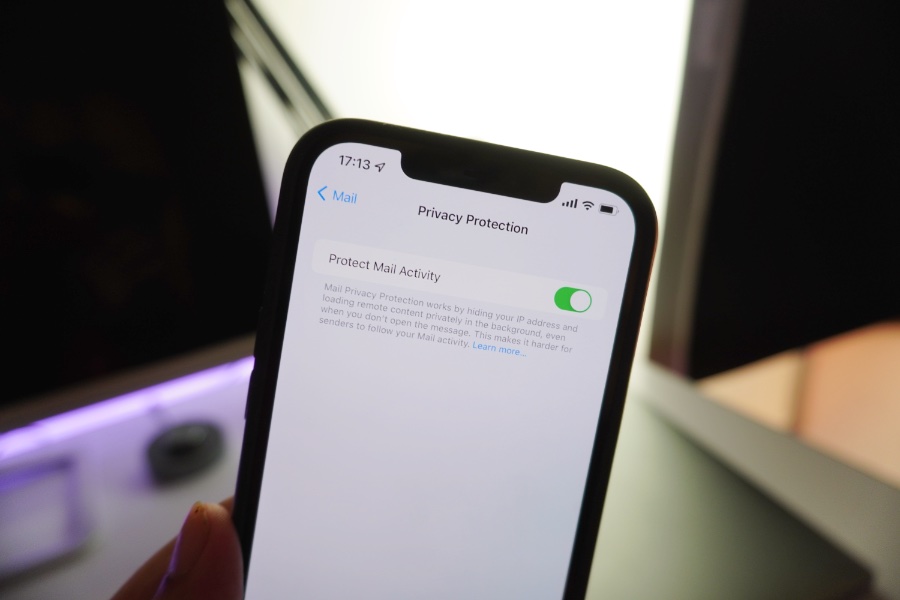 One of the new features that were introduced with the release of iOS 15 is Mail Privacy Protection. This feature is designed to prevent others from tracking your activity with the email you received.
Mail Privacy Protection is just one of the new privacy features that have been introduced in latest iOS updates. We have also talked about iCloud Private Relay feature, which is also designed to boost user privacy on iPhone and iPad.
If you want to learn more about Mail Privacy Protection feature, and want to see how to enable Mail Privacy Protection on your iPhone or iPad, then we have got the complete tutorial for you.
Later in this guide you will also find steps for how to disable Mail Privacy Protection on iPhone or iPad.
What is Mail Privacy Protection?
Mail Privacy Protection is a privacy feature available on iOS 15 or later. This feature allows users to protect their privacy by preventing email senders from learning information about your Mail activity. This means email senders will not be able to take advantage of hidden pixels in their email to learn information like…
Whether you have opened and read their email
How many times have you opened their email
Whether you have forwarded their email to another person
Your IP address
Your physical location
Mail Privacy Protection feature works by downloading remote content in the background as you receive an email in the Mail app, instead of downloading remote content after you open an email. Remote content downloading by Mail is routed through multiple proxy severs, which essentially prevents the sender from learning your IP address.
Mail app shares a randomly assigned IP address from Apple's proxy network that corresponds to the region your device is in. This way email senders will only receive generic information about you.
How To Enable Mail Privacy Protection
You can enable Mail Privacy Protection feature on iOS 15 or later by following the simple steps below.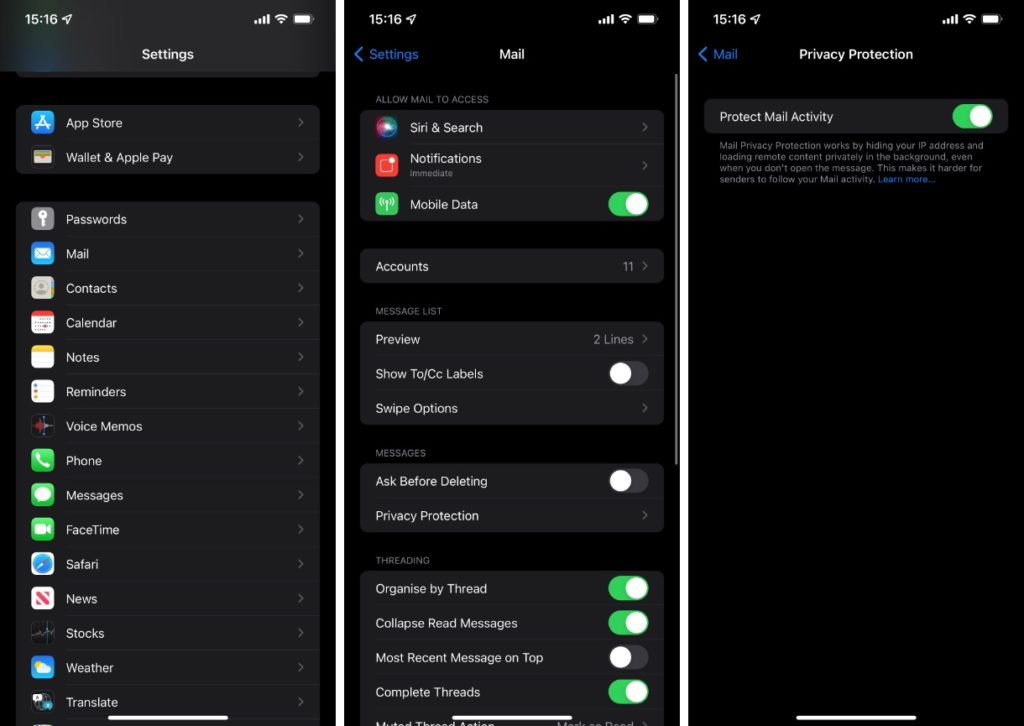 Open Settings app and go to Mail section.
Now tap on Mail Privacy Protection option.
Finally enable the toggle for Protect Mail Activity.
How To Disable Mail Privacy Protection
If you want to disable Mail Privacy Protection feature of the Mail app, then you can easily do so by following these steps.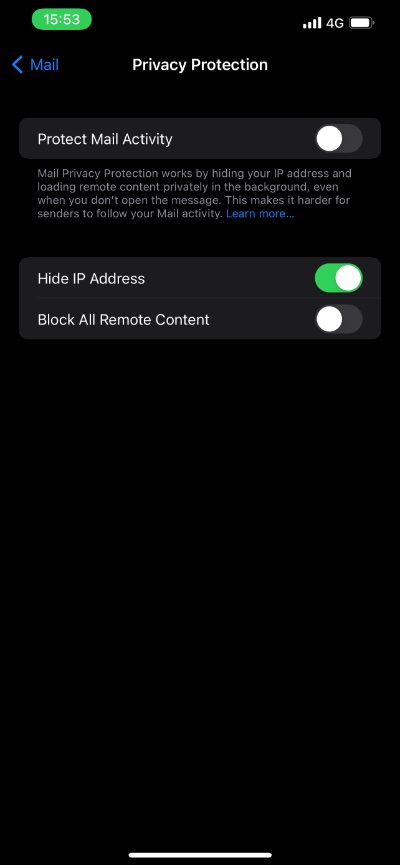 Launch Settings and tap on the Mail option.
On next screen tap on Mail Privacy Protection.
Disable the toggle for Protect Mail Activity.
When you disable Protect Mail Activity toggle, you get the following two options:
Hide IP Address
Block All Remote Content
You can enable or disable these Mail Privacy Protection features individually.
What do you think about this iOS 15 feature? Would you be using this? Share your thoughts below.
More Mail App Tips: