If you are a regular Internet user then chances are you have already heard of DogeCoin. For those of you who don't know DogeCoin is a digital currency similar to Bitcoin that can be used to purchase items and services online. Over the past few months DogeCoin has become a significant and one of the fastest growing online currencies.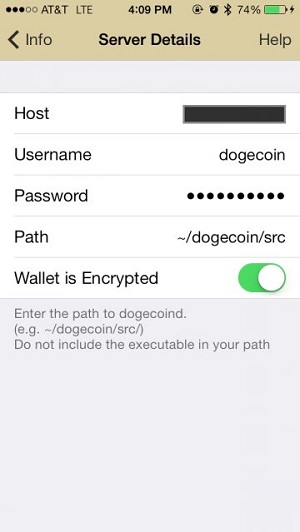 If you are using DogeCoin currency or at least own some of it then we have got a great app for your jailbroken iOS device. The Doge Wallet is a new open source Cydia app that allows DogeCoin users to manage their wallet right from their iPhone, iPad or iPod touch. Although it allows users to manage the DogeCoin wallet it is not intended for average users since it requires them to use Dogecoind on a remote location, which must be accessible through SSH.
If you are familiar with setting this app up using it shouldn't be a problem. Users can enter their DogeCoin details and start using the app right away.
You can download Doge Wallet app from Cydia for free. It is available through http://cydia.myrepospace.com/SlayterDev/ repo. Don't know how to add repo in Cydia? Try our guide.