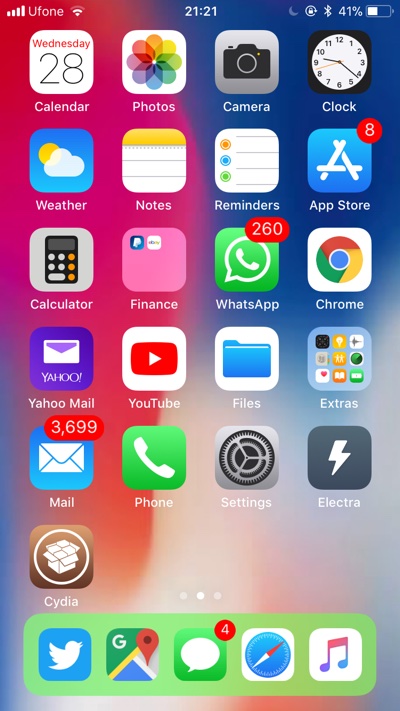 iOS 11 brought a brand new dock to iPads, that is way powerful than the older dock found in previous versions of the operating system. If you like the look and feel of the iPad dock and want to add it to your iPhone, then FloatingDock tweak has got you covered.
With FloatingDock you get the floating design of the iPad's dock on your iPhone, complete with rounded corners and a dock that is detached from the sides and bottom. That's not it, as the tweak has got more tricks up its sleeve.
With the FloatingDock tweak you also get the ability to add as many icons to the dock, just like the iPad dock. So you can add 5 or even 10 icons in your iPhone's dock and gain easy access to them.
From tweak's preference page you can change the background color of the dock. It has a built in color picker that lets you choose the color of your choice and use it for your dock. A quick respring is required after a new color has been selected.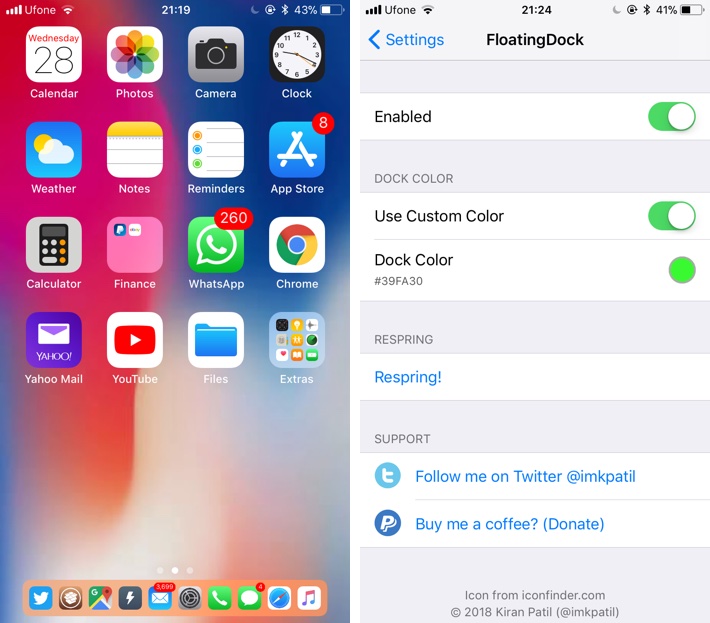 While FloatingDock brings the look and feel of the iPad dock to iPhone, it does not add the recent apps feature of the iPad dock nor can it be accessed within apps with a swipe up gesture. Developer says dock access within apps will be added soon.
You can download the FloatingDock tweak from developer's repo where it is available for free. FloatingDock works with iOS 11 or later. iOS 10 is not supported. Just add 'https://imkpatil.github.io/repo/' to your Cydia sources and search for FloatingDock.