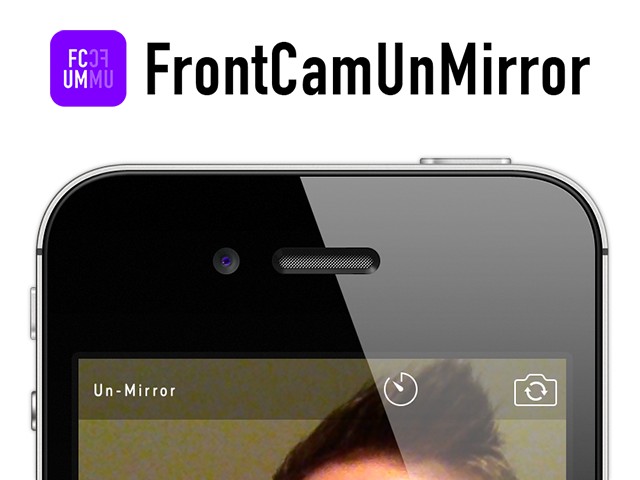 When you are taking selfies with your iPhone's front camera you might have noticed that the device shows you a mirror like image of yourself, however when you take the photo it flips it. This is done because the front camera view of the Camera app is configured to show you the image as it appears on a mirror, because that's how we are used to of seeing ourselves. But when you actually hit the capture button it flips the photo to reflect the real angle of the image.
If you have been looking for a way to see the un-mirrored view of your selfies before you take them then FrontCamUnMirror tweak is the way to go. It lets you remove the mirroring effect from the stock Camera app, showing you the exact image that your iPhone's camera sees. This is also the same image that is saved when you take a selfie using the front cam of your iPhone, iPad or iPod touch.
FrontCamUnMirror tweak adds the un-mirror toggle button on the top left side so you can conveniently enable or disable it whenever you like.
You can download the FrontCamUnMirror tweak from Cydia for free. It works with iOS 7 and iOS 8 powered devices.