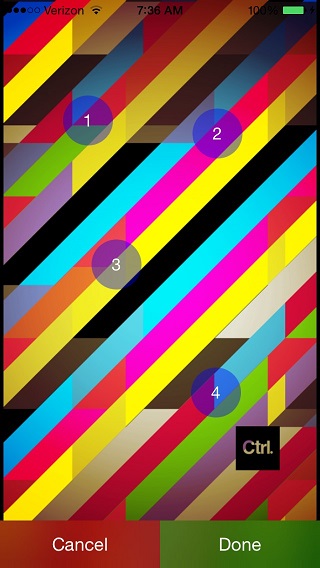 Another day another passcode screen replacement tweak , only this time the tweak completely changes the way you unlock your device. The new Picture Passcode tweak allows users to unlock their iPhone, iPad or iPod touch by simply tapping on their screen. The tweak lets you choose any image of your choice and then select certain points that you will need to tap in order to unlock it. Since these points are secret and only known to you, no one other than you will be able to get access to the iOS device.
How this tweak works is simple, from settings you can select a new picture from your library or take a new one using the device's camera. Then you have to tap on the screen to set up unlock points. You can have as many points as you like, just don't forget where you are supposed to tap and the pattern you created during the setup.
If you are skeptical about the practicality of this tweak and want to make sure you are not locked out of your device, then you can also have the normal passcode screen, which you can access by sliding. We would recommend that you don't just rely on this tweak and keep the normal passcode activated just in case. Also, don't forget your device's passcode as you will need it in case iPhone gets restarted or the springboard crashes.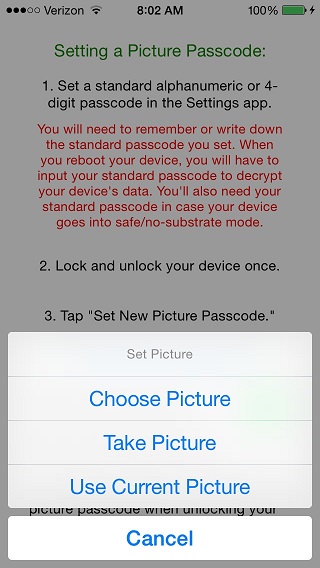 Picture Passcode tweak is available in Cydia for $1.99. It works with iOS 7 and iOS powered devices.