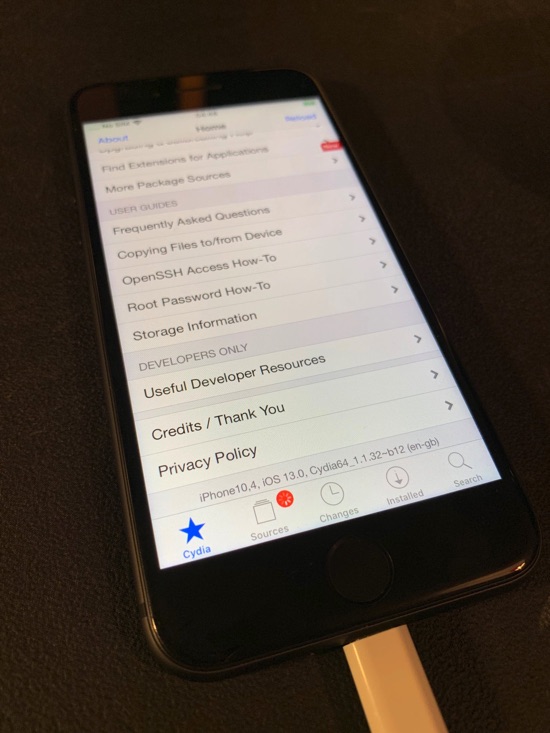 iOS 13 has been out for just over a week and it looks like it has already been jailbroken. iOS hacker @iBSparkes has posted an image of his iPhone 8 running Cydia. However what makes this image special is the fact that the device is also running iOS 13.0 beta 1.
In the tweet accompanying the image hacker @iBSparkes has also tagged Luca Todesco, who is the developer of Yalu Jailbreak, suggesting he also contributed in the jailbreak and in the process of porting Cydia to iOS 13. The tweet by Sparkes does not reveal much about the jailbreak or how functional Cydia is on iOS 13.0.
Currently we are on iOS 13 beta 1 and still months away from iOS 13.0's final public release, so a jailbreak at this stage does not mean much. Apple can potentially close the vulnerability used in this hack and block the possibility of jailbreaking iOS 13.0 with this particular exploit. However if these hackers don't release the exploit that they have found in iOS 13.0, and Apple does not find the exploit used here on its own, then that would make us hopeful for an iOS 13 jailbreak.
Same hackers have also been able to jailbreak iOS 12.4 beta and have shown Cydia running on it.
Disclosure: iOSHacker may receive a commission if you purchase products through our affiliate links. For more visit our privacy policy page.