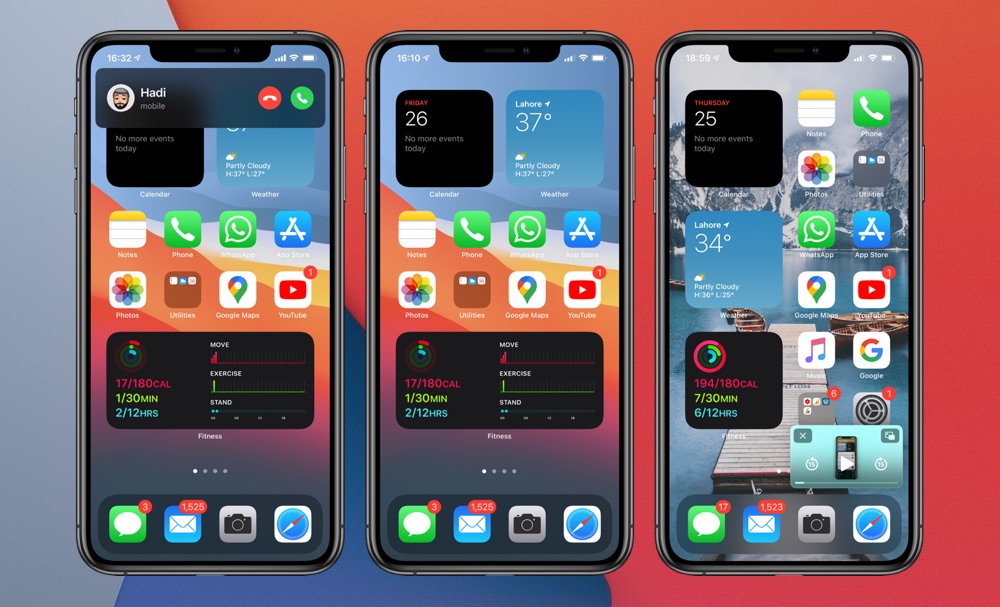 iOS 14 brings tons of new features to the iPhone. Even though most of the new features that have been added in iOS 14 were already available to iPhone users in the form of jailbreak tweaks, we are happy that Apple has now added them as native features.
Apple's iOS 14 update will be released in the fall, however if your iPhone is jailbroken you can get most of the big iOS 14 features right now with jailbreak tweaks.
In the list we have identified 13 iOS 14 features that you can sort of replicate using jailbreak tweaks.
Read on to find out how you can get iOS 14 features on a jailbroken iPhone.
List of tweaks you need to download in order to get iOS 14 features on jailbroken iPhone:
Velox Reloaded
CallBar XS
Titan
InstaLauncher 2
HideYourApps
Evil Scheme
SmallSiri
DopeConvos
Canvas
AirPods Case Low Battery
AirPopupConnect
TextEmojis
TypeStatus
Home Widgets with Velox Reloaded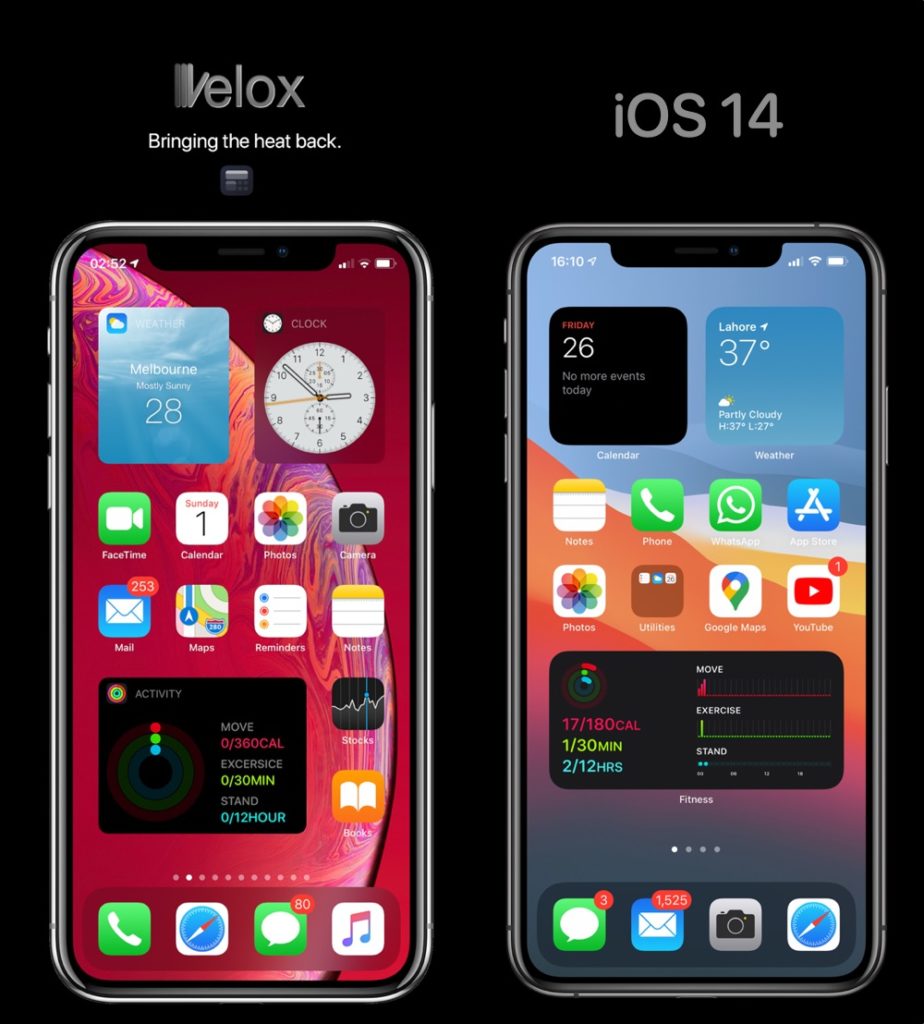 The very first tweak that you should download on your jailbroken iPhone is the Velox Reloaded tweak. This tweak brought shockingly similar widgets to jailbreak users back in March. In the side by side comparison it looks like Apple hired the developer of Velox Reloaded (which it didn't) and asked him to design widgets for the home screen.
Or they just got 'inspired' by his work. By installing Velox Reloaded you can get iOS 14 features on jailbroken iPhone.
Nevertheless we are glad that widgets are finally part of iOS 14. If your iPhone is jailbroken, then you can download Velox Reloaded from the Chariz repo (https://repo.chariz.com), where it is available for $2.99.
Compact Call UI with CallBar XS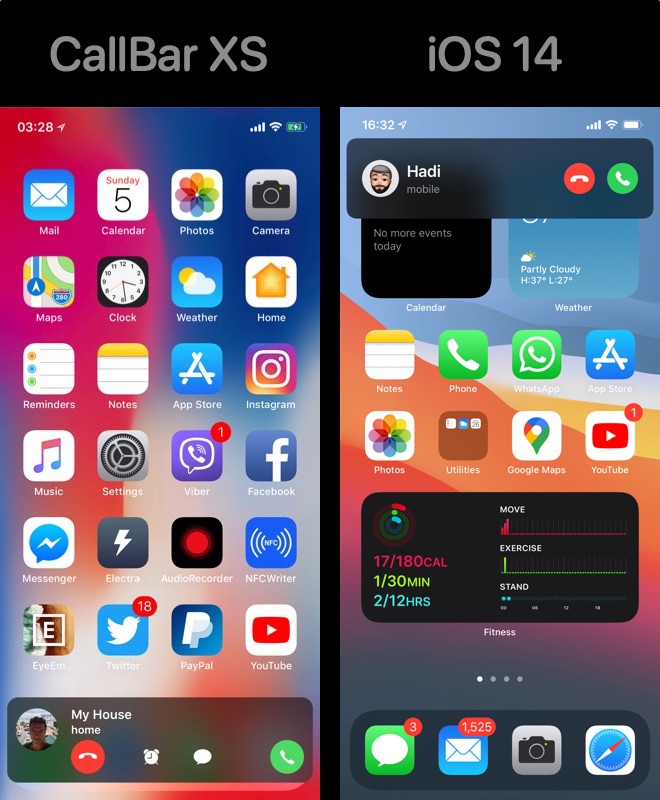 Compact Call UI has been on the wishlist of iPhone users for the past decade, and it has been a jailbreak tweak for the past many years in the form of CallBar XS. With iOS 14 Apple has finally listened to its customers and added an incoming call UI that does not take up the full screen.
In addition to this you're able to continue using the device while the call banner appears on the screen and dismiss it by swiping up on it.
Jailbreak users can get a similar experience with many more customization options with the help of Call Bar XS tweak from Cydia. It is available for $1.99 under the BigBoss repo.
Picture in Picture Mode with Titan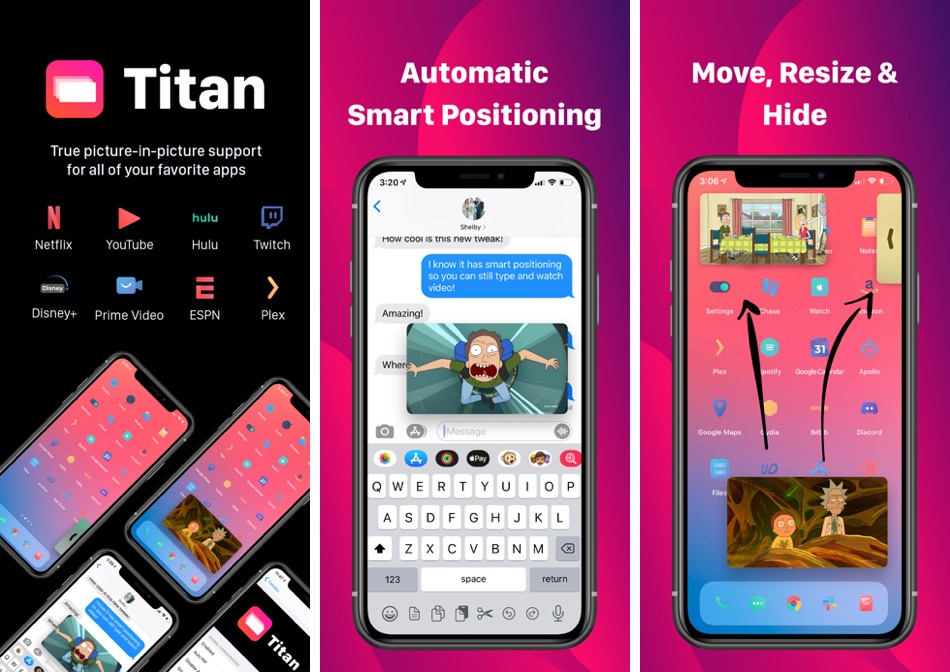 The screenshots above are not from Apple's website. They are from an jailbreak tweak called Titan. After Apple's unveiling and our hands on we can't help but wonder if the same developer was hired to develop Apple's Picture in Picture implementation for the iPhone.
The Picture in Picture playback window, ability to move it or hide it, the side grabber that appears while a PiP window is hidden have uncanny resemblence to Apple's implementation in iOS 14. You can get the Titan tweak from Cydia for $1.99.
App Library with InstaLauncher 2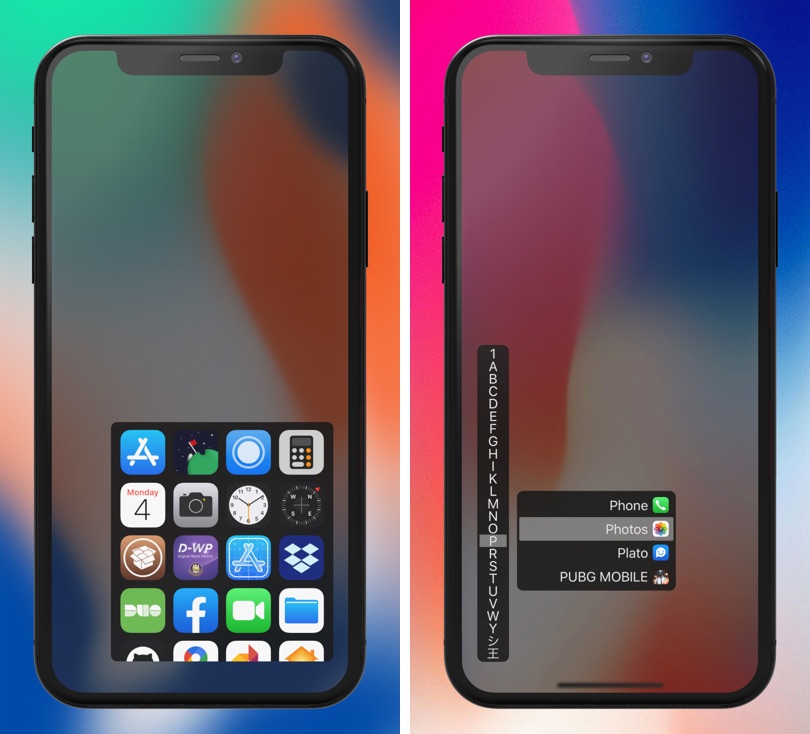 Jailbroken iOS has had app launchers and drawers for a long time, and we are glad that stock iOS has finally caught up with App Library feature. You can also get this iOS 14 feature on iPhone with jailbreak.
If you are looking for an app drawer feature that will give you quick access to apps then you can try the InstaLauncher 2 tweak. This tweak not only houses your favorite tweaks in an easy to access drawer but also lets you find apps using the alphabet slider, something also found in App Library's app list view screen.
InstaLauncher is available for $3 under the Packix repo.
Hide Apps With HideYourApps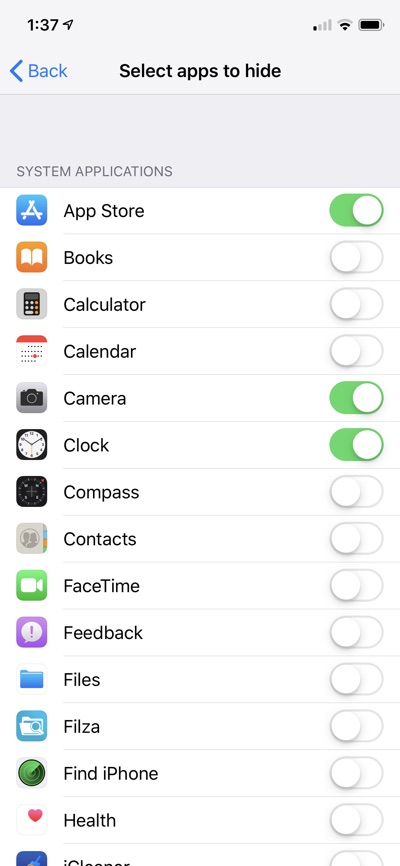 The App Library feature of the iOS 14 Home Screen allows users to effectively hide apps that they don't use very often. This is a nice feature as it lets you get rid of app icons and make your home screen clutter free. Jailbreak users can achieve the same results using the HideYourApps tweak.
This tweak lets you hide icons for infrequently used apps so you can get rid of their icons without deleting them. You can even hide stock apps. HideYourApps tweak is available for free under developer repo (https://repo.menushka.ca).
Change default apps with Evil Scheme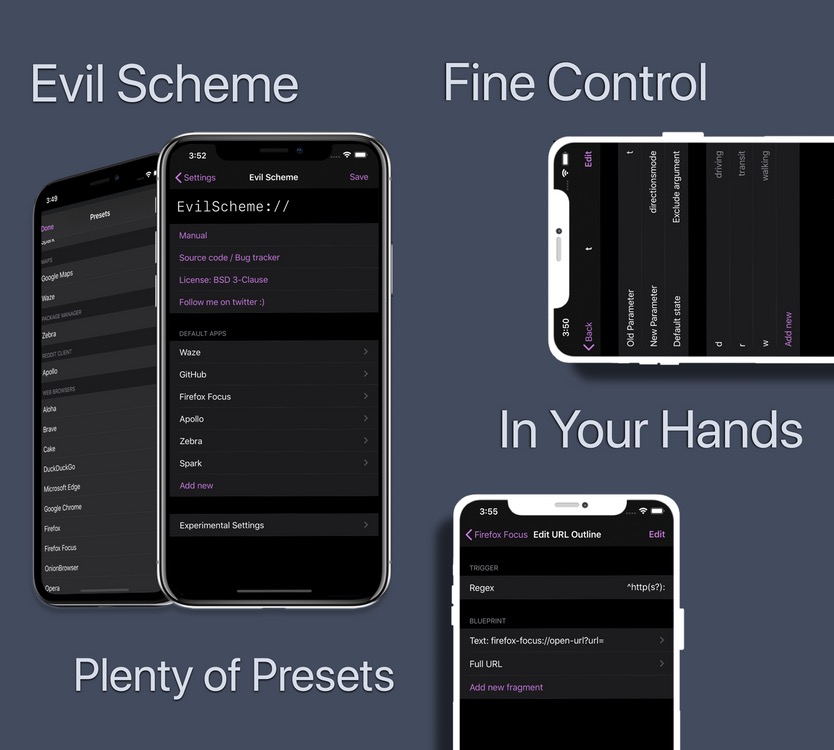 iOS 14 lets users select a different default Mail app and Web Browser. This means you can now select your favorite Mail client or web browser and replace Mail and Safari with them. While Apple only allows these two apps to be replaced by third-party options, jailbreak users can download the Evil Scheme tweak and set any app of their choice as default.
Compact Siri Interface With SmallSiri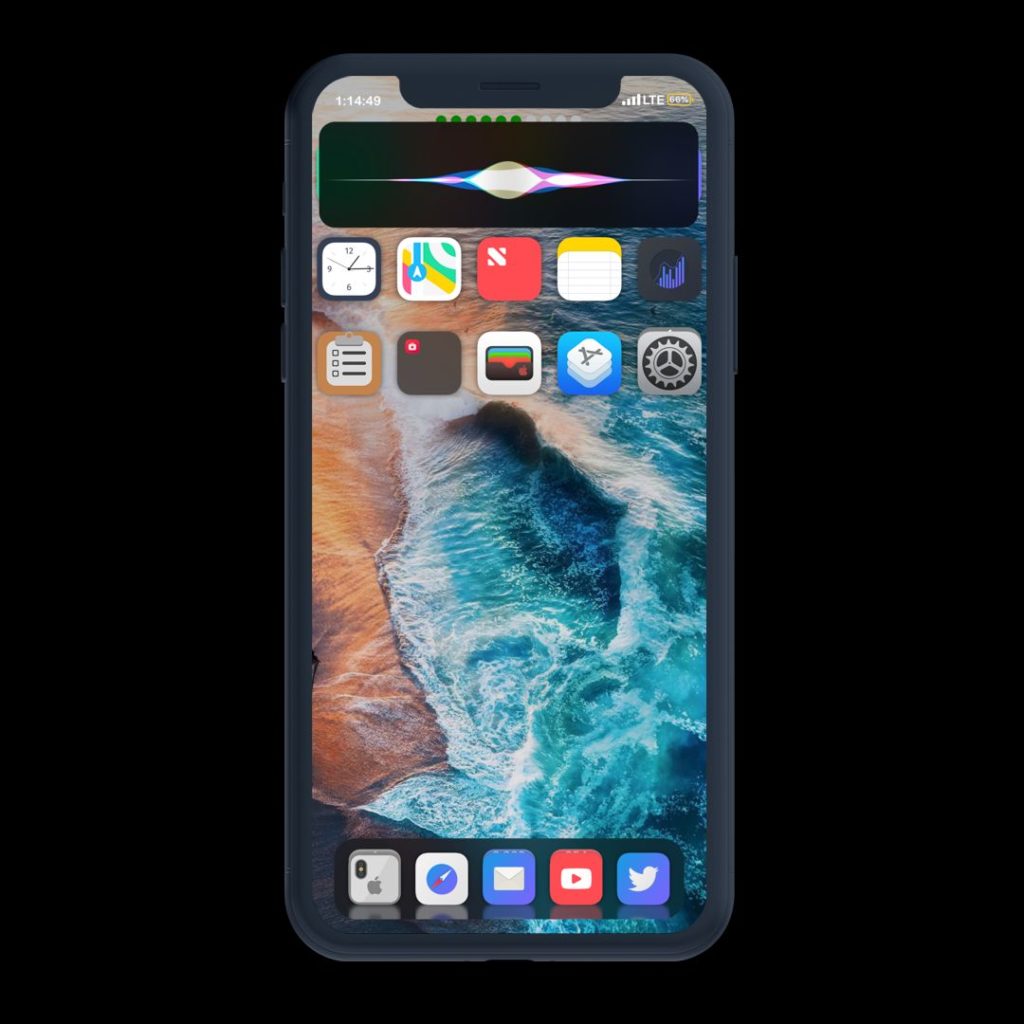 iOS 14 makes Siri less annoying by making its UI compact. Jailbreak users can download the SmallSiri tweak to achieve the same result and reduce Siri's UI to the size of a banner. SmallSiri is available under the Packix repo for free.
Pinned iMessage Conversations with DopeConvos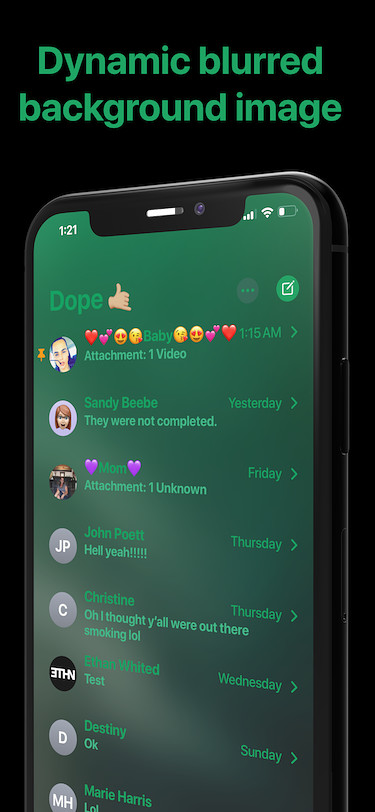 Messages app on iOS 14 allows users to Pin conversations to the top of the Conversations list page. This is a useful feature that can help users in finding the conversation thread they are looking for more quickly.
You can get the conversation pinning feature on any jailbroken device with a tweak called DopeConvos. This tweak not only lets you pin conversations like iOS 14 but also offers other fun customization options such as background tinting, font customization, adding colors to chat bubbles and much more. DopeConvos tweak is available under the Twickd repo (https://repo.twickd.com/) for $1.50.
CarPlay Wallpapers with Canvas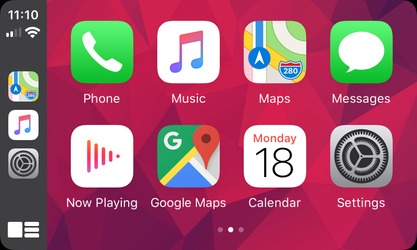 iOS 14 will now allow Apple CarPlay users to set a custom wallpaper to their car's HUD. Jailbreak users can also apply their favorite image as wallpaper on their car using the Canvas tweak. This tweak is available under the Packix repo and can be downloaded for free.
AirPods Low Battery Notification with AirPods Case Low Battery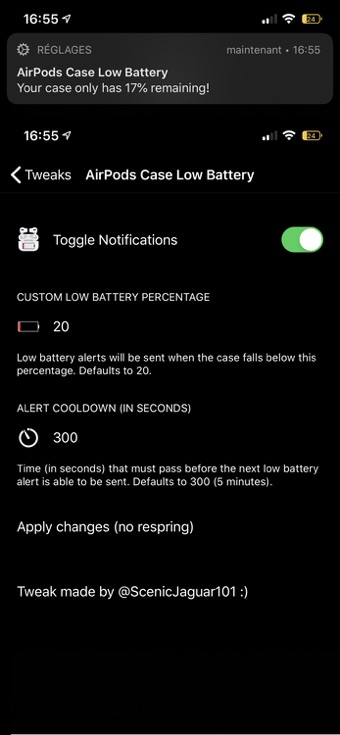 After you install iOS 14 your iPhone will start sending you alerts when your AirPods case is running low on battery. A very handy feature that can save you from having dead AirPods. AirPods Case Low Battery tweak offers the same functionality and tells the user when they need to recharge their AirPods.
With this tweak users can even specify the percentage at which they want to receive the alert. AirPods Case Low Battery is available on the Dynastic repo (https://repo.dynastic.co) for free.
Quickly connect AirPods with right device with AirPopupConnect
AirPods received a major update with iOS 14. Now they can automatically switch to a device that user is currently using. So if you are using your iPhone with AirPods connected and suddenly start playing music on your iPad, the AirPods will automatically switch to the iPad.
While not exactly the same AirPopupConnect AirPods tweak offers a similar functionality by showing a 'Connect' button on the AirPods popup that appears when you open the lid of your AirPods case. By tapping on the Connect button you can quickly connect the headphones to the right device.
You can download AirPopupConnect tweak from developer's repo (nicho1asdev.github.io/repo) for free.
Search Emoji with TextEmojis
iOS stock keyboard finally allows users to search for Emojis. Jailbreak users can also add emoji search functionality to their device by installing TextEmojis tweak. It is available under the BigBoss repo and costs $2.75.
Messages Typing Indicators with TypeStatus
iOS 14 brings a nice typing indicator to the Messages app that shows a typing status on the conversation screen. TypeStatus tweak takes this one step further by displaying the typing indicator on iPhone's status bar.
There you go folks, this is how how you can get all of iOS 14 features on a jailbroken iPhone right now. All of these tweaks work with iOS 13 jailbreak.