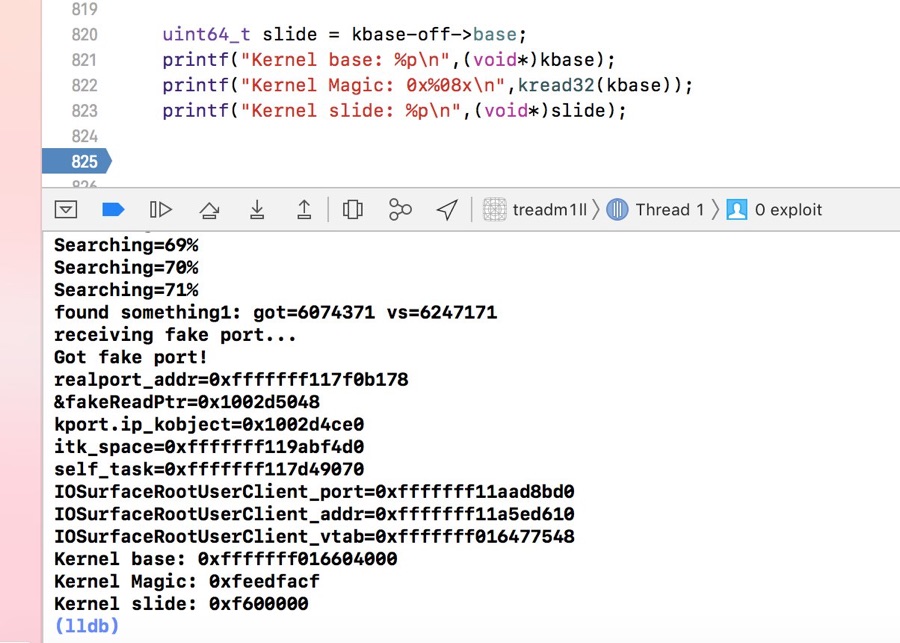 If you are still on iOS 11 but ended up upgrading your iOS device to iOS 11.4.1, then we have got some good news for you. As you may already know there's no jailbreak for iOS 11.4.1. iOS 11 Jailbreak tools such as Electra and Unc0ver currently only support iOS 11.4 beta 3 or lower. Even iOS 11.4's final release is not supported by the current jailbreaks.
Coming back to our good news, this situation might change for those stuck on iOS 11.4 or iOS 11.4.1 very soon, as iOS hacker tihmstar has announced that he is working on an iOS 11 jailbreak, which will support both iOS 11.4 and iOS 11.4.1. tihmstar has a proven record of releasing iOS jailbreaks and has previously released the EtasonJB for iOS 8 and h3lix for iOS 10.
Hacker shared the details on his Twitter account where he noted that the exploit in the works will allow jailbreak for up to iOS 11.4.1. He also noted that he has already got read access to kernel.
btw exploit is in the works, which can work up to 11.4.1
already got kernel read 😉

dunno if i can be bothered to find offsets for anything but iPhone6,2/11.2.6 though, or make the exploit work on phones without headphone jack ¯_(ツ)_/¯

— tihmstar (@tihmstar) January 8, 2019
The only catch related to this jailbreak is that it only works with devices that have A9 chip or lower, thus excluding iPhone 7 or later. In simple words, if you have a device that does not have a headphone jack you are out of luck. So if you have an iPhone 6s or older, then you will be able to jailbreak your device.
We are hopeful for tihmstar finding an exploit that works with non-headphone jack devices as that would allow maximum number of iOS 11 users to jailbreak their devices.
Update: In a tweet that was posted recently, tihmstar has announced that he has achieved tfp0, which means he will be able to speed up the jailbreak development and be able to release the jailbreak sooner than later.
Got tfp0 yeay 😀
Now i just need to clean up the kernel after exploit so it doesn't panic on exit ^^ pic.twitter.com/e8BOWNxVGq

— tihmstar (@tihmstar) January 11, 2019
Disclosure: iOSHacker may receive a commission if you purchase products through our affiliate links. For more visit our privacy policy page.