The latest iPhone models have plenty of RAM, and thanks to the efficient way iOS manages that RAM there are hardly any instances where you face performance issues with your device. Due to this many iPhone user don't know that they can actually clear RAM on their iPhone and solve bunch of issues with it. Clearing your iPhone's RAM can give it a performance boost, help you get rid of an unresponsive app or service and more.
It is not as simple to clear RAM on iPhone X, iPhone XS, iPhone XS Max and iPhone XR as it used to be with iPhones with a home button. With these home button-less devices you have to perform some extra steps in order to clear their RAM.
How To Clear RAM on iPhone
In this tutorial we will show you how to clear RAM on your iPhone X, XS, XS Max and XR. By the end of this step by step guide you will know how you can free up RAM on your iPhone in case you ever need to. So without any further ado let's get started.
Step 1: Activate AssistiveTouch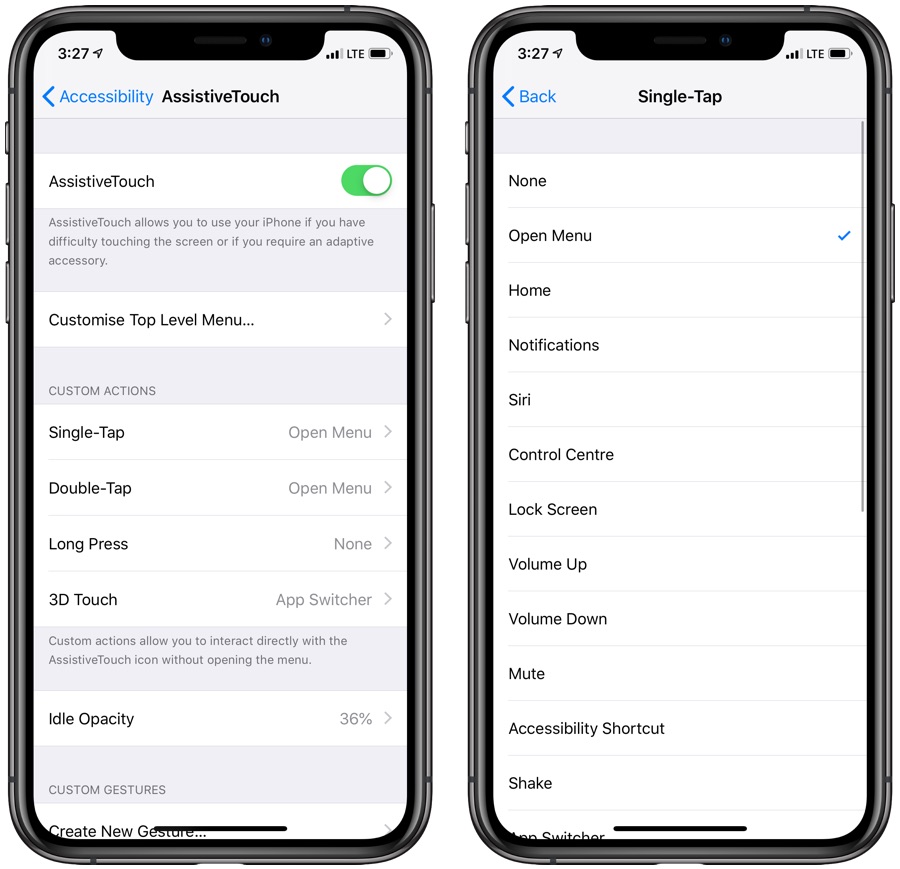 While Apple has removed the home button from the latest iPhones, it hasn't added an alternative way to clear RAM so the 'Home' button is still required. Luckily we can have a home button on our latest iPhones through AssistiveTouch. To do so, open Settings > General > Accessibility > AssistiveTouch and enable its toggle. Then tap on 'Customize Top-Level Menu and make sure the 'Home' icon is in there. Then choose a custom action for 'Open Menu' action.
Step 2: Choose a shortcut to activate AssistiveTouch (Optional)
As you may have noticed already, AssistiveTouch places an omnipresent button on your screen, which can be annoying for some. If you want to use the clear RAM trick often but don't want to activate AssistiveTouch again and again, or have its button on the screen all the time, then you can activate AssistiveTouch on-demand using accessibility shortcut feature. To create an AssistiveTouch shortcut simple go to General > Accessibility and scroll down until you find 'Accessibility Shortcut' option. On the next screen make sure 'AssistiveTouch' option is enabled.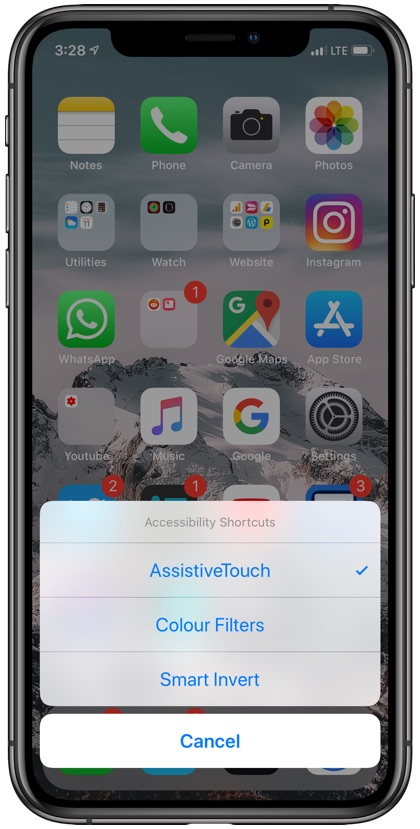 Step 3: Using the Clear RAM Trick On iPhone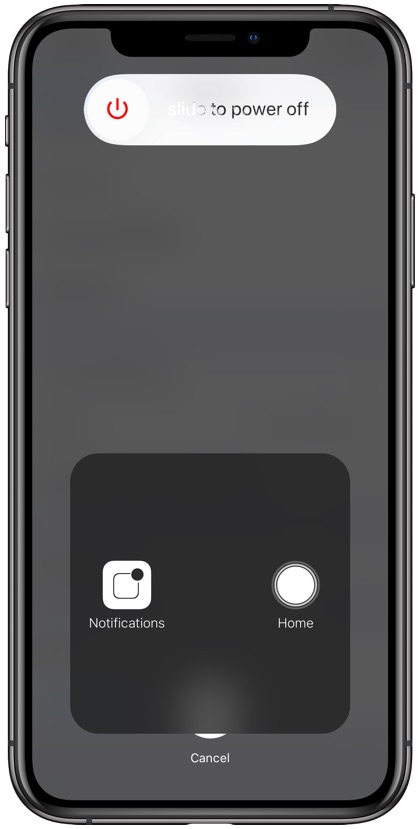 Now that you have everything set up, it is now time to clear up some RAM on your iPhone. To do so, triple press the side button and then from the menu activate 'AssistiveTouch' (AssistiveTouch will activate automatically without a menu in case you don't have any other options selected for the shortcut menu).
Then open Settings > General and scroll down all the way down. Finally tap on the 'Shutdown' button. Next tap on the on-screen AssistiveTouch button and then tap and hold the 'Home' button. Upon doing so your screen will flash and you will return to the main Settings screen. This means the RAM has been cleared on your device.