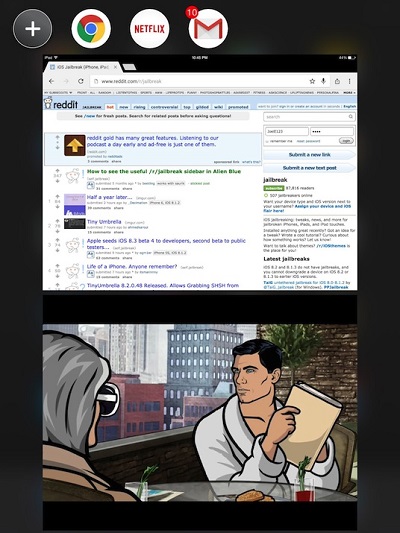 If you believe your iPhone or iPad's multitasking capabilities are not as good as you would want them to be, and you have always wanted to be able to use two or more apps at the same time then try Multify. This new Cydia tweak makes it possible for iOS users to have side by side multitasking, which means you can use multiple apps simultaneously and perform many tasks quickly. Multify also makes it easier for users to switch between different apps, which helps in improving productivity and saving time.
Multify is certainly not the first or last tweak that claims to bring 'true multitasking' to iOS, however it is very well designed and unlike many previous releases works pretty well. To make it easier for users to perform different functions the tweak features different gestures that can be used to access the Multify launcher, change the size of Multify apps and adding an app to Multify view. It shows AppHeads like icons that you can tap to switch between apps that you have added.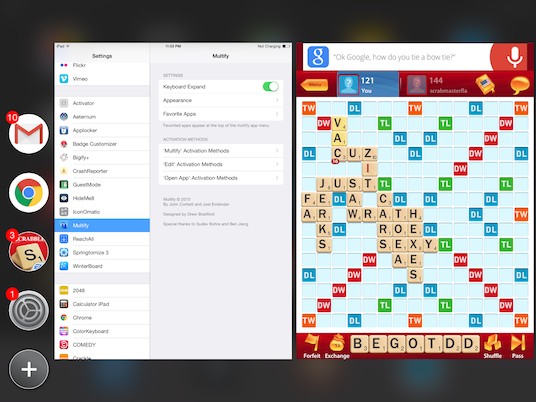 So what are the real life uses of this tweak you might be wondering. Well imagine reading a book on your iOS device in iBooks app while being able to also view your Twitter timeline. Or browsing the internet while watching Youtube videos. The possibilities of this tweak are huge as it really boosts the multitasking capabilities of iOS devices. It is even more useful for users of iPhone 6 Plus and iPads since they have more screen real estate to offer.
From settings you can change different aspects and behaviors of the tweak that give user more control over its working, which is always appreciated.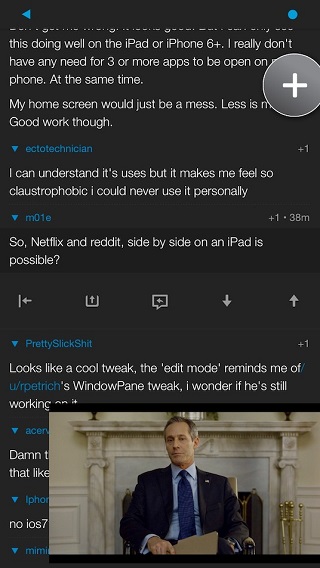 You can download and try Multify for yourself from Cydia's BigBoss repo for $5. It requires iOS 8 to work.