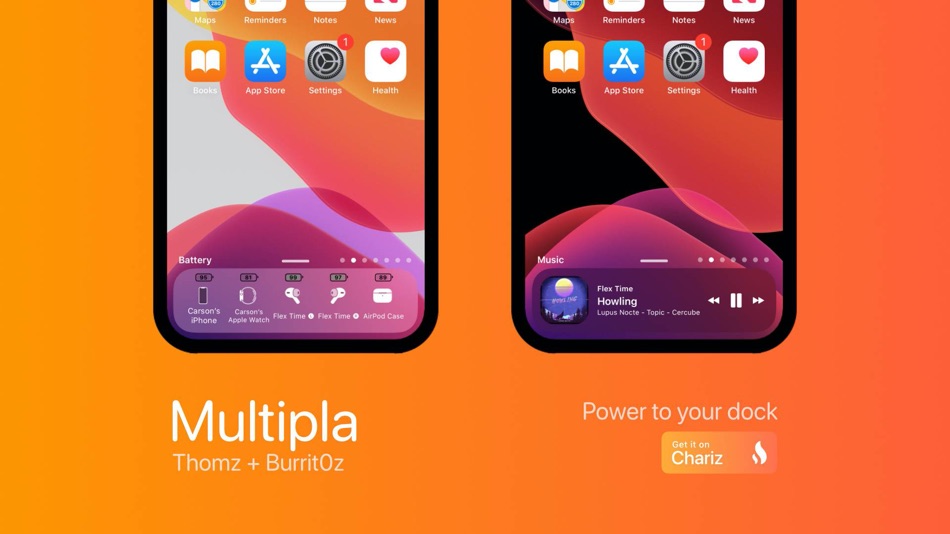 Due to the omnipresent nature of the iPhone icon dock it is one of the most central UI elements of an iOS device. Despite being so important there are hardly any customizations that you can make to your dock. That changes with the Multipla tweak, which makes it more useful by bringing widgets to the dock.
With Multipla tweak you can add interactive and informative widgets with music controls, battery info, weather report and activity data into the dock. While you can still see icons in the default view, all of these widgets can be invoked with various gestures such as double tap, swipe up or down, and swipe left or right. This greatly expands the usefulness of the dock while maintaining its core functionality.
Each widget offers various amounts of information that may be relevant to the user. For example, the music controls widget simply shows pause/play and next/previous buttons along with the album art. The Battery widget shows the battery information for the iPhone as well as connected accessories like the Apple Watch and AirPods.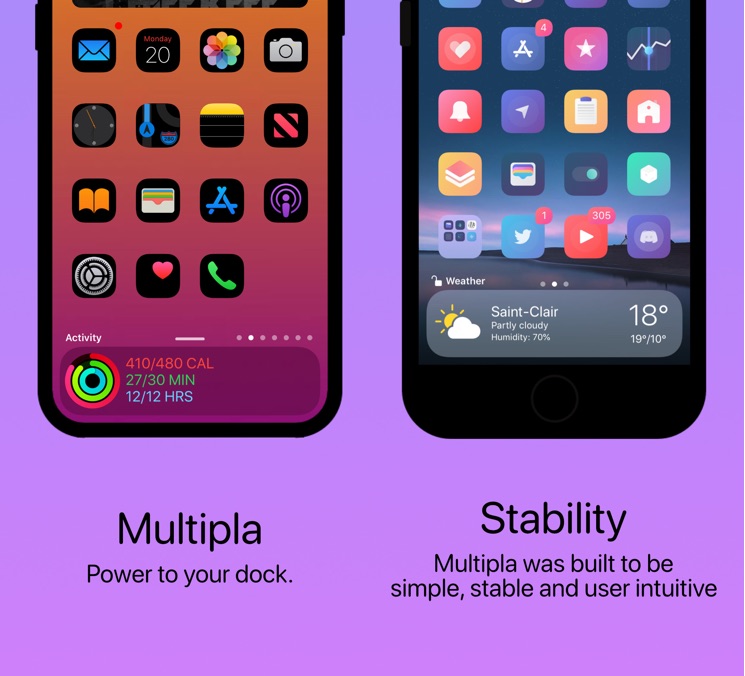 With the Weather widget you can get an at a glance weather report of your current location. Finally the Activity widget shows you the activity rings, number of calories burned, exercise minutes and standing hours. All of the widgets are customizable and allow users to change their layout and other aspects.
Users can also increase the number of app icons that can be stored in the dock with this tweak. While the tweak comes with four dock widgets developers can also create their own using the API provided by Multipla's developer.
You can download Multipla tweak from Cydia or Sileo's Chariz repo where it is available for $1.99.