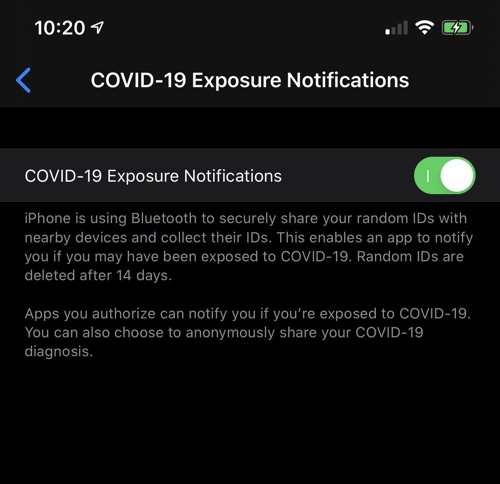 Apple has just seeded iOS 13.5 beta 3 to developers and it is now available for download on supported devices. With this beta release Apple has brought a number of new features and enhancements related to the ongoing COVID-19 pandemic. Interestingly Apple has changed the iOS version from iOS 13.4.5 to iOS 13.5 with this release.
The first feature, which will make the life of Face ID equipped devices easy is iPhone's ability to detect if a user is wearing a mask. If the iPhone detects a mask on user's face it will directly ask for the device's passcode, instead of wasting a few seconds looking for a facial scan.
This feature has been added after user complaints that pointed towards iPhone's inability to scan a face while the mask is on and wastage of time that occurs while the device is scanning the face. With this minor change users will not have to wait for their device to finish scanning before they can enter the device's unlock passcode, as the device will ask for the passcode right away. As soon as you take off the mask the facial scanning feature will start working normally again.
iOS 13.5 beta 3 also brings the COVID-19 Exposure Notifications toggle that can be accessed inside Settings -> Privacy -> Health -> COVID-19 Exposure. The COVID-19 Exposure tag explains the user that the "iPhone is using Bluetooth to securely share your random IDs with nearby devices and collect their IDs". Using this data an app can notify the user if they have been exposed to COVID-19 by coming near or being in contact with a user who has tested positive. Users can disable the COVID-19 Exposure Notifications by turning off toggle.
Alongside iOS 13.5 beta 3, Apple has also released the first beta for Xcode 11.5, which now brings the COVID-19 exposure notification API to app developers working with public health authorities. This release will allow developers to test out the contact tracing API before it is official released in mid-May.
Since Apple is collaborating with Google for the release of exposure notification API, Google has also released a new beta of Google Play Services that will give select Android developers access to this API.