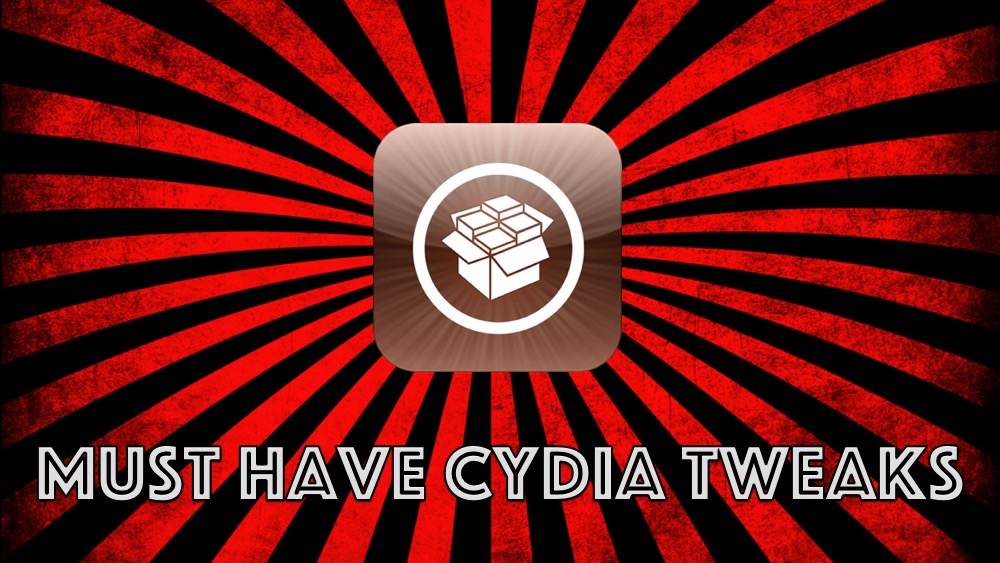 iOS 12 Jailbreak has been out for a while, which means there are plenty of Cydia tweaks that are fully compatible with iOS 12 or later. If you are a jailbreak user who is looking for a fun and useful tweak for your iPhone, iPad or iPod touch then you have come to the right place, as that is exactly what we are going to list in this article.
This list of best and must have iOS 12 tweaks includes both new tweaks that have been released over the past few weeks as well as old classics that have now been updated to support the latest jailbreak. Below you can find the list of must have tweaks, what you can do with them and how you can download them on your devices. So without any further delays let's take a look at these best iOS 12 tweaks that you should download right now.
The List Of Best And Must Have iOS 12 Tweaks For 2019
Here's the complete list of 25 must have iOS 12 tweaks that you need to download in 2019 on your iPhone, iPad or iPod touch. Below you can find description and screenshots for each of these awesome Cydia hacks.
AlarmGroups
AlarmFade
Aperturize
BelleVolume
Barmoji
BioProtect XS (iOS 12)
CarBridge
ConditionalWiFi4
CallBar
ColorBanners 2
ColorBadges
CopyLog
Dune
Eclipse Dark Mode (iOS 12)
ExtendedGlyph
Harbor 2
IntelligentPass 2
iCleaner Pro For iOS 12
NewGridSwitcher
Noctis 12
PencilChargingIndicator
PrivacyCall
TrimTimes
SmartRotate
Stratosphere
AlarmGroups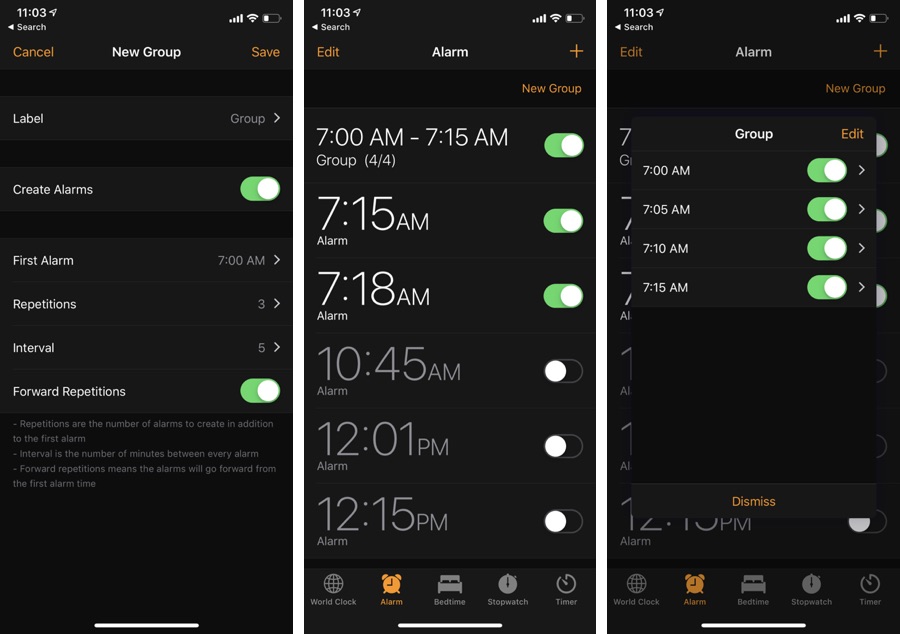 First on our list of best iOS 12 Cydia tweaks is AlarmGroups. With the AlarmGroups tweak you can put multiple alarms in a group, which can be enabled or disabled with a single toggle. This tweak makes it possible for users to group multiple alarms in a group, specify repetitions and intervals between them. AlarmGroups is a great Clock app tweak for those who use more than one alarm to wake up in the morning. You can download AlarmGroups tweak from Cydia by adding (https://apt.fouadraheb.com) to your repos. It is available as a free download.
AlarmFade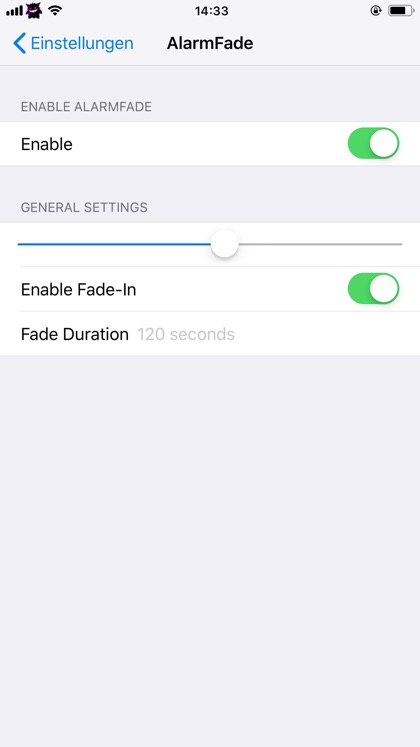 Next on the list of must have iOS 12 Cydia tweaks is AlarmFade tweak. AlarmFade is another Alarm based Cydia tweaks that makes it possible for iOS users to have alarms that ring with a fade-in effect. User can choose the length of the fade-in effect. Once the tweak has been set up the alarms will ring at a lower volume and the sound will gradually increase. The tweak also decouples the alarm volume with iPhone's ringer volume so your iPhone will return to its original volume level after the alarm has rung. AlarmFade is a free tweak that is available through BigBoss repo.
Aperturize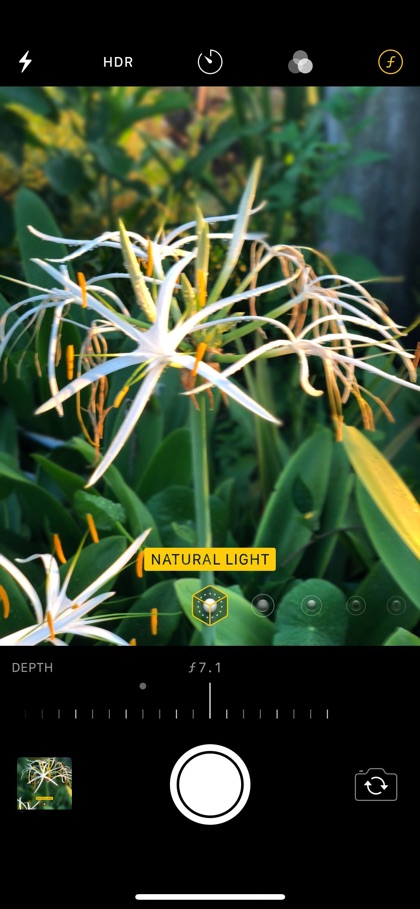 Designed for iPhones with dual-cameras, the Aperturize tweak for jailbroken devices makes it possible for iPhone X, iPhone 8 Plus and iPhone 7 Plus users to get the ability to adjust the depth of field on portrait mode photos. The tweak brings the missing Photos app feature to non-supported devices that Apple had kept exclusive to latest iPhones. Aperturize tweak unlocks the feature right within the Photos app so you can enjoy the feature just like newer iPhones. Aperturize tweak is available in Cydia's Packix repository and works with iOS 12.0 or above. It costs $0.99.
BelleVolume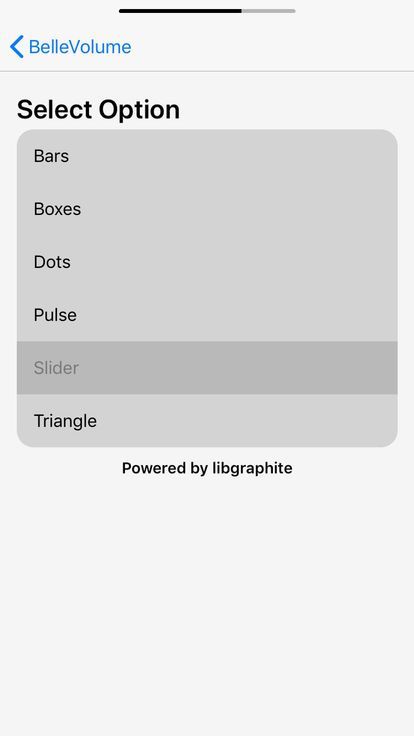 The BelleVolume tweak for iPhone allows users to replace the hideous stock Volume HUD of the iPhone with a HUD that has a modern looking design. In fact the tweak offers multiple themes that let users have the volume HUD that they like. The tweak supports all devices including the ones with notch and older models. On the iPhone X or later the tweak will place the HUD right below the notch. You can download BelleVolume tweak from Cydia where it is available for $2. It works with iOS 11 and iOS 12.
Barmoji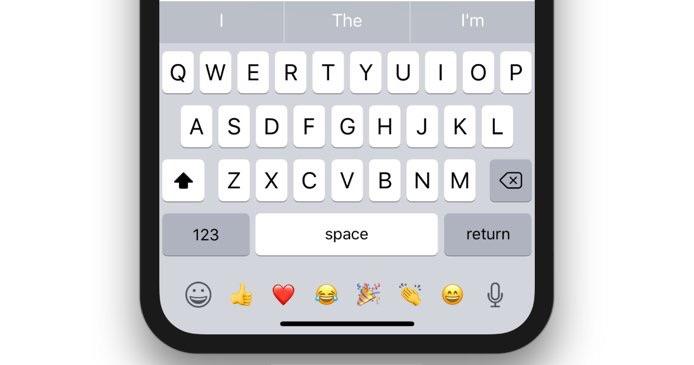 This is one of the coolest Cydia tweaks for iPhone X. The Barmoji tweak for iPhone makes good use of the empty space below the iPhone X keyboard by adding a swipe-able row of user's most frequently used emojis. You can swipe on the emoji bar or Barmoji to access several pages of emoji. You can download Barmoji tweak for free.
BioProtect XS (iOS 12)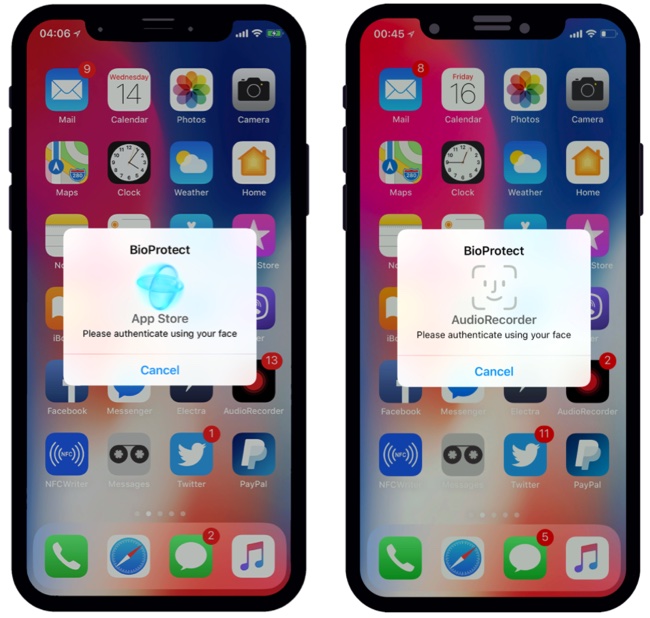 The next must have Cydia tweak for iOS 12 makes iPhone more secure. BioProtect XS for iOS 12 lets you lock certain apps and parts of your iPhone. Once an app or folder has been locked it can only be accessed by Face ID or Touch ID authentication. Users can also access the app by entering the passcode. With BioProtect XS you can boost your iPhone's privacy and share your device without worrying about others opening apps that you don't want them to. BioProtect XS (iOS 12) is available in Cydia for $2.99.
CarBridge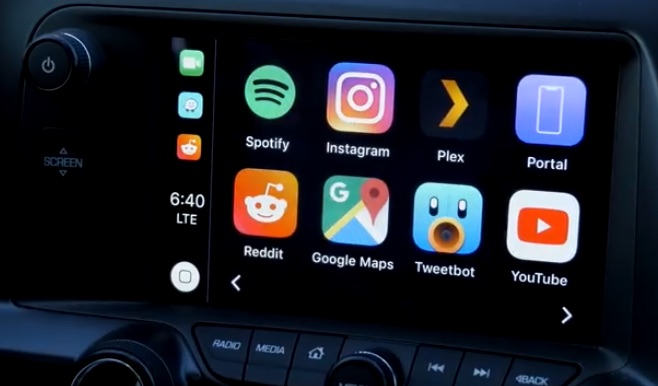 CarBridge tweak for iOS 12 allows users to add and use any iOS app on an Apple CarPlay supported head-unit, even if the app is not officially supported. In addition to running unsupported apps on CarPlay the CarBridge app also enables users to open up to 2 apps at once, one on your iPhone and one on the car head unit. CarBridge app can be downloaded from Cydia for $4.99. Just add 'https://repo.chariz.io/' to your sources before downloading it. It also requires Ryan Petrich's RocketBootstrap beta tweak that is available on 'https://rpetrich.com/repo/'.
ConditionalWiFi4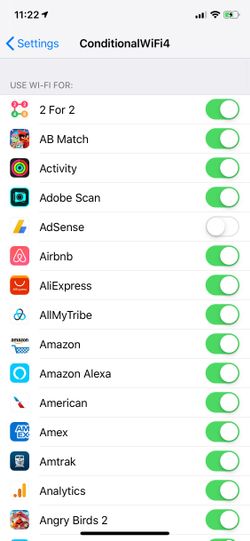 The ConditionalWiFi4 tweak for iOS 12 enables iPhone users to prevent an app from accessing the Wi-Fi network. This means you can choose which apps can access your iPhone's Internet connection and which ones cannot. When an app has been restricted from using Wi-Fi it won't be able to switch to LTE data too. This tweak is ideal for situations when you don't want an app to access Internet but also don't want to turn off your iPhone or iPad's Wi-Fi. ConditionalWiFi4 is available in Cydia for $0.99.
CallBar XS (iOS 12)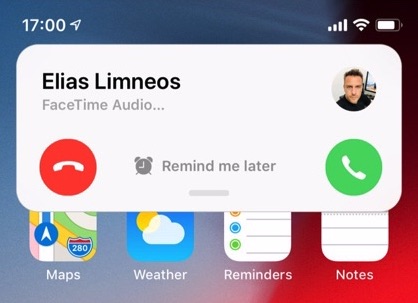 CallBar XS (iOS 12) replaces the intrusive iPhone Call screen that takes up the whole screen with minimalistic banners, which you can swipe away when you want to ignore a call. In addition to telephony calls CallBar XS also works with FaceTime calls, WhatsApp Calls, Skype calls and more. The tweak also offers multiple themes for the call bar interface. You can download CallBar XS (iOS 12) from Cydia, where is is available for $3.99 under the BigBoss repo.
ColorBanners 2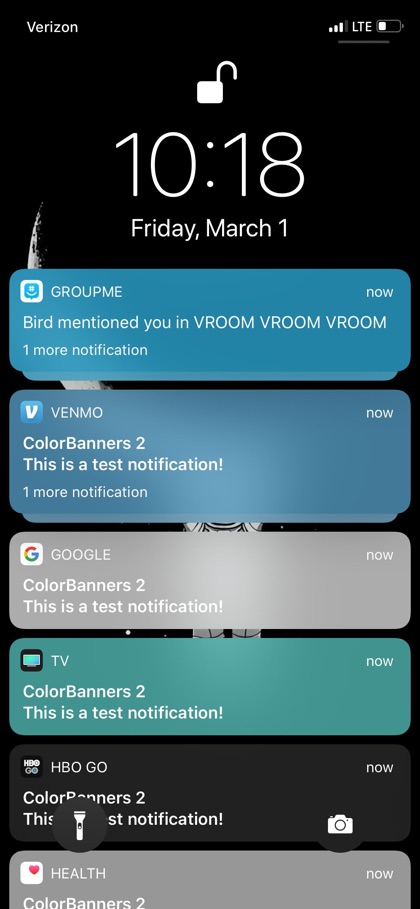 With the popular ColorBanners 2 tweak you can colorize your iPhone's notification banners and make them match the color of their app's icon. The tweak also allows users to choose a custom gradient for banners and even remove all sorts of coloring from them. The tweak is available for $0.99.
ColorBadges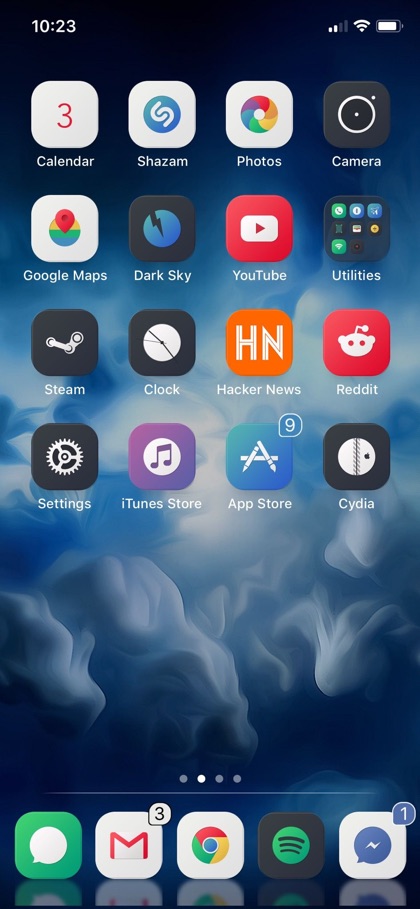 Another colorful and must have Cydia tweak for iOS 12 is ColorBadges. ColorBadges lets you colorize the boring red icon notification badges, changing their color to match the dominant color of the app's icon. In addition to changing the badge colors for app icons, it also changes badges for folders, turning them into colors that match the icon of app with most notifications. You can download ColorBadges from Cydia for $0.99.
CopyLog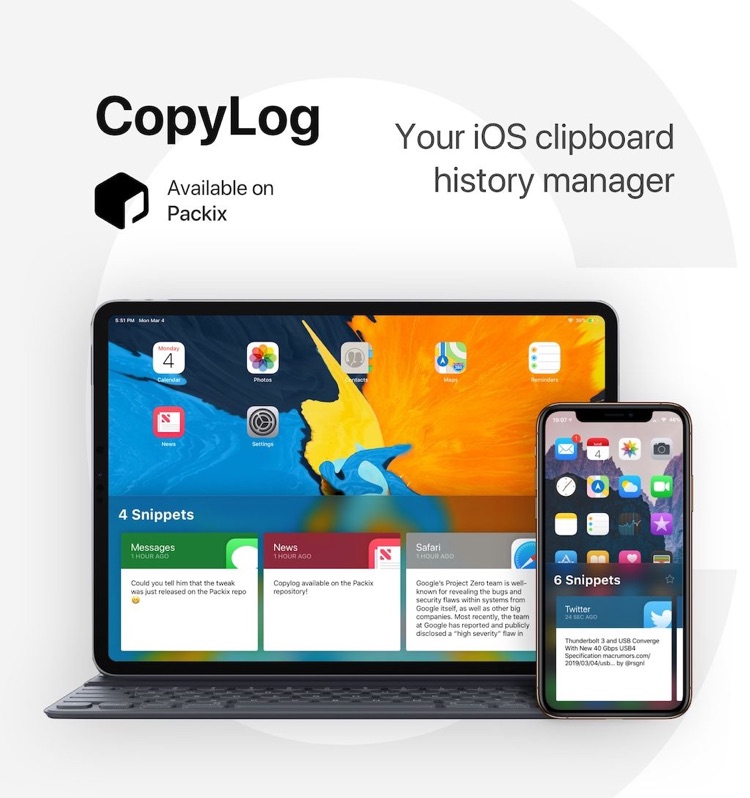 CopyLog tweak brings a much needed premium clipboard history manager to iOS that lets you keep track of what you have copied on your iPhone or iPad. It allows users to hold multiple items in their clipboard and paste them anywhere they like. When you copy an item it is added to your CopyLog, which you can then paste in any app. CopyLog is available for $1.99 via the Packix repo
Dune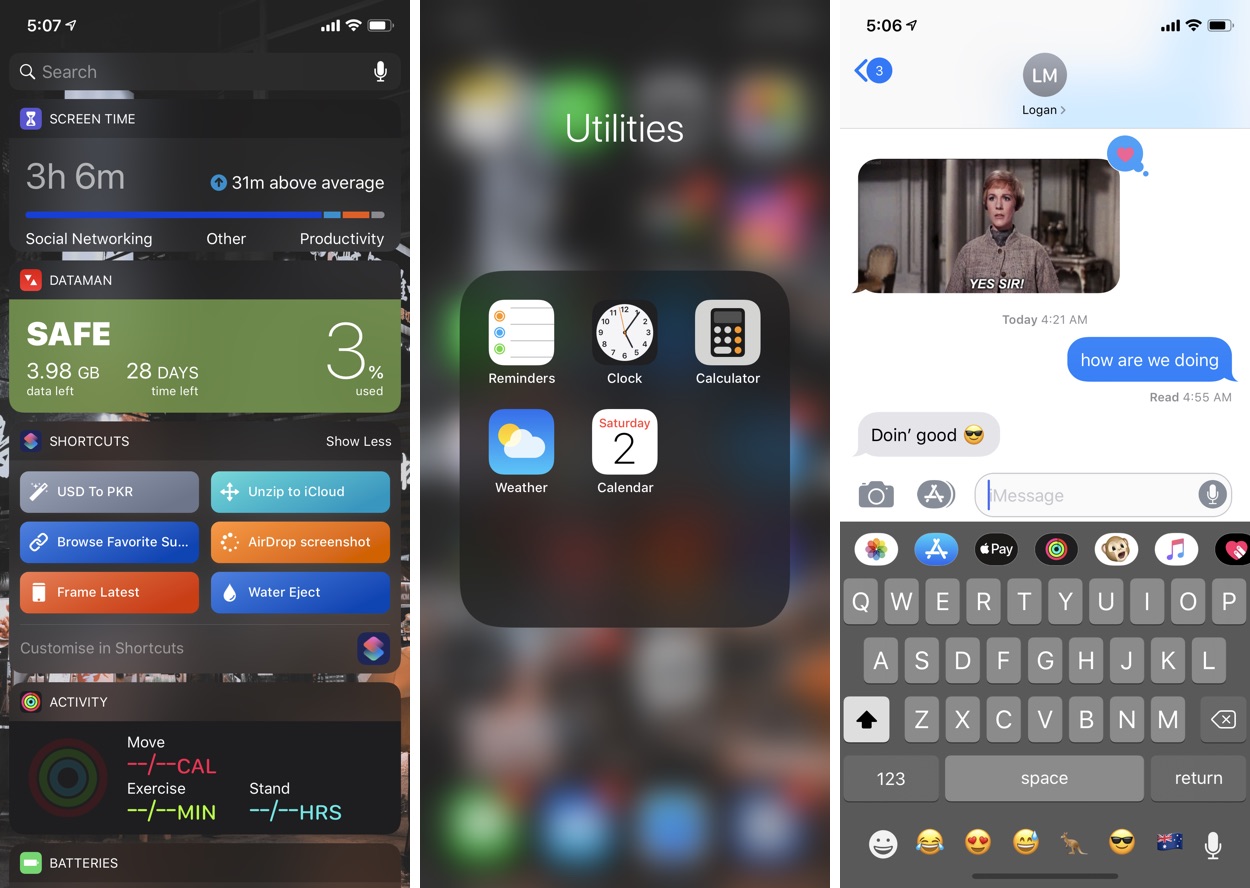 Dune is a free dark mode tweak for iPhone that lets users add a dark interface to different parts of iOS 12 including folders, dock, keyboard, notifications, spotlight search, 3D Touch menus etc. Dune is an open source tweak and can be downloaded from Cydia for free.
Eclipse Dark Mode (iOS 12)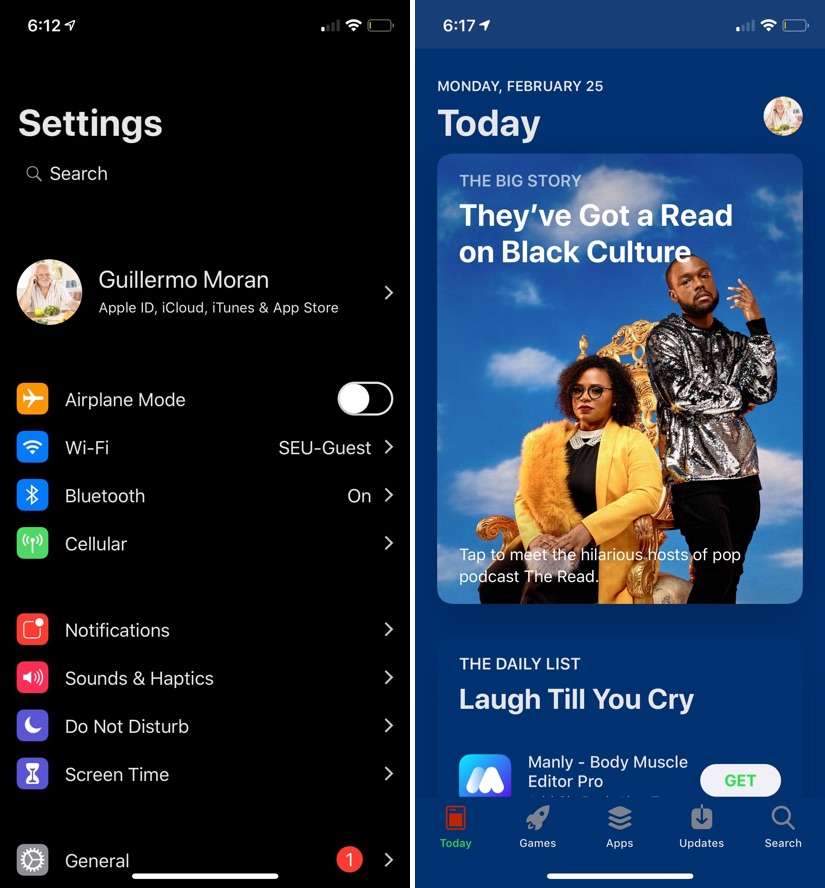 Eclipse is a popular jailbreak tweak that brings system-wide dark mode to iOS devices, and recently it was updated to support iOS 12 jailbreak. This must have iOS 12 tweak not only brings dark mode to iOS system apps and third-party apps but it also allows users to colorize these apps with different tints of their choice. Eclipse Dark Mode (iOS 12) also has a true dark mode feature that takes advantage of true blacks of OLED based iPhones to display a truly black experience. Eclipse Dark Mode (iOS 12) is available in Cydia for $1.49 under the Packix repo.
ExtendedGlyph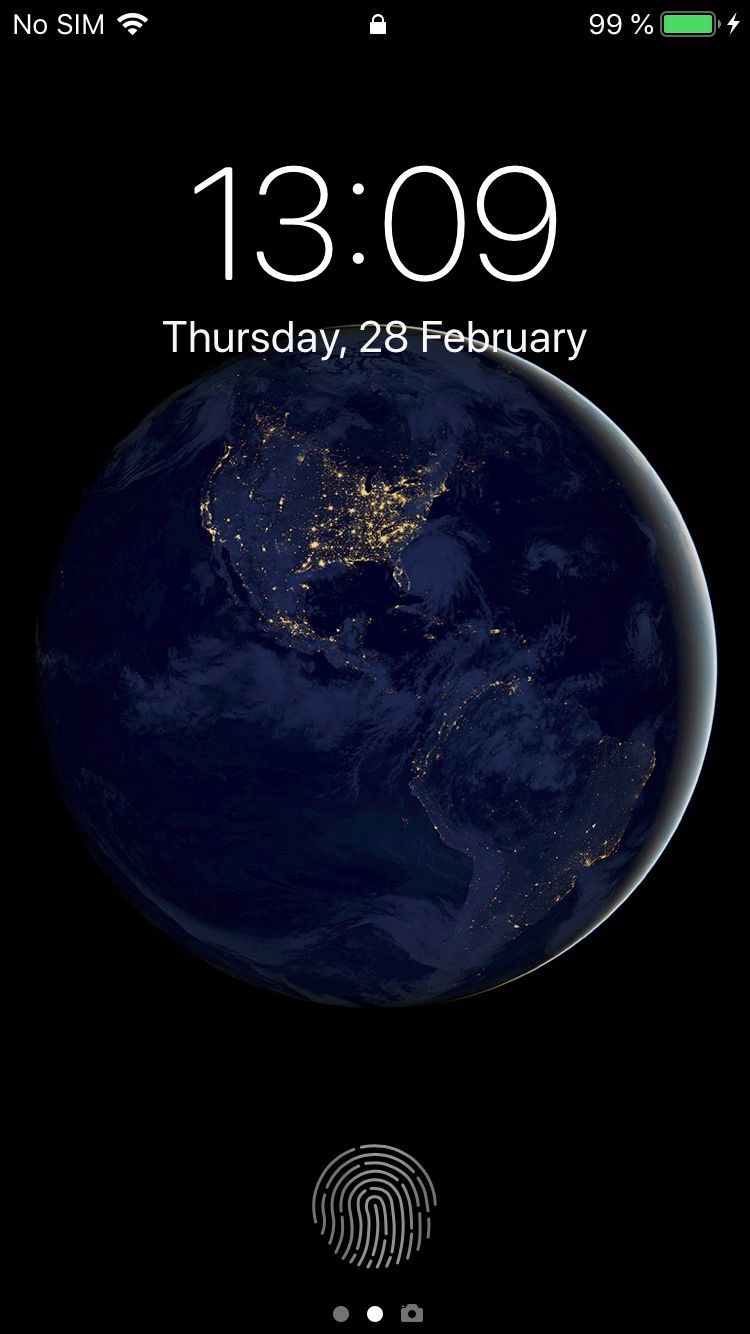 The ExtendedGlyph tweak for Touch ID enabled devices allows users to add an animated glyph right above the home button. This cool looking glyph animates as you scan your finger to unlock your device. ExtendedGlyph offers support for third-party themes, adds unlock sound and ability to customize the glyph. ExtendedGlyph can be downloaded from Cydia for $1.49.
Harbor 2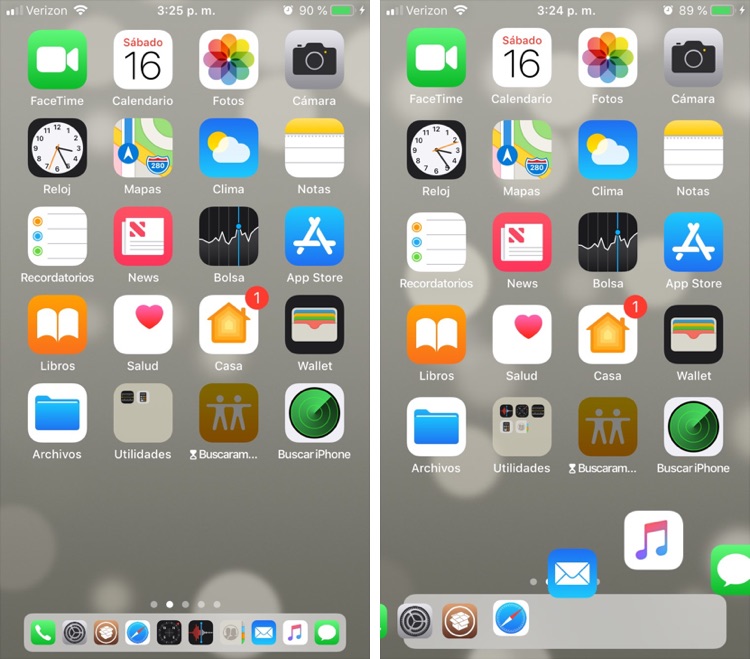 Harbor 2 for iOS 12 brings macOS inspired dock to iOS, allowing users to add as many apps as they like to the iPhone dock. In addition to expanding the number of tweaks that can be added to the dock the tweak also adds the cool magnifying icon animation to the dock. You can download the tweak from Cydia where it is available for free.
IntelligentPass 2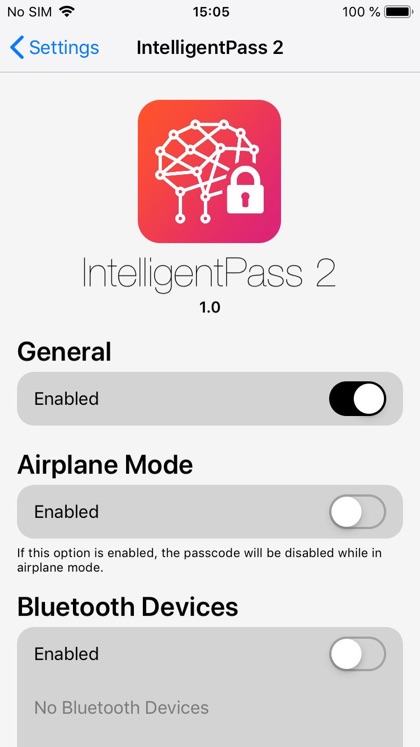 The next tweak on our list of best Cydia tweaks for iOS 12 is IntelligentPass 2. The IntelligentPass 2 tweak automatically disables Touch ID/Face ID and passcode when it determines that it is not required. The tweak will automatically disable biometric and passcode locking when the device is in Airplane mode, when it is connected to a trusted Bluetooth device, when it is charging, when headphones are plugged in, when music is playing, during a certain time and perhaps more importantly when it is connected to a secure Wi-Fi network such as your home's. You can download IntelligentPass 2 tweak from Cydia where it costs $2.79.
iCleaner Pro For iOS 12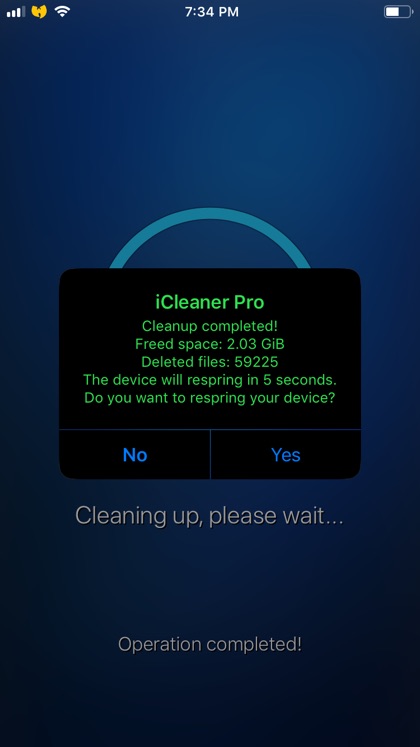 This is perhaps the most useful iOS 12 Cydia tweak on this list. With iCleaner Pro for iOS 12 you can free up GBs of disk space on your iPhone, without having to delete apps, photos or any other important file on your device. It is able to free up disk space by deleting unwanted files such as unused files, caches and things that are no longer useful. You can download iCleaner Pro tweak for iOS from developer repo (https://ib-soft.net/cydia/) where it is available for free.
NewGridSwitcher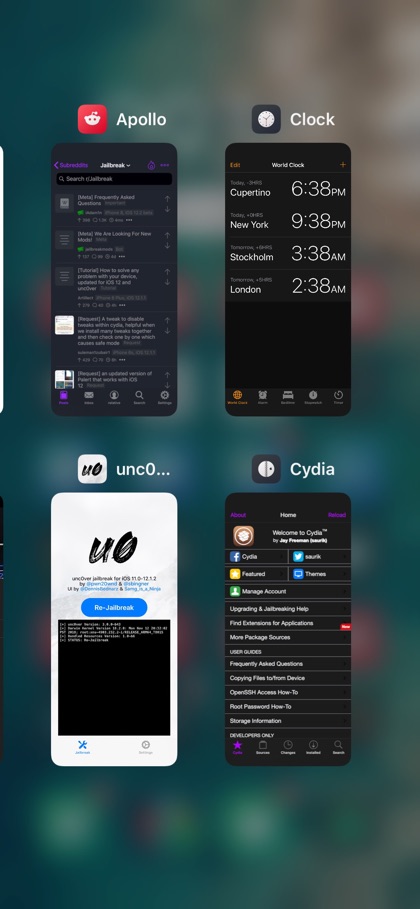 NewGridSwitcher replaces the stock app switcher with a redesigned app switcher that places the app cards in a grid. The benefit of using NewGridSwitcher over the existing iOS app switcher is that it gives you quick access to four of the most recent apps, making it easier to switch between them. You can download NewGridSwitcher tweak from Cydia, where it is available for free.
Noctis12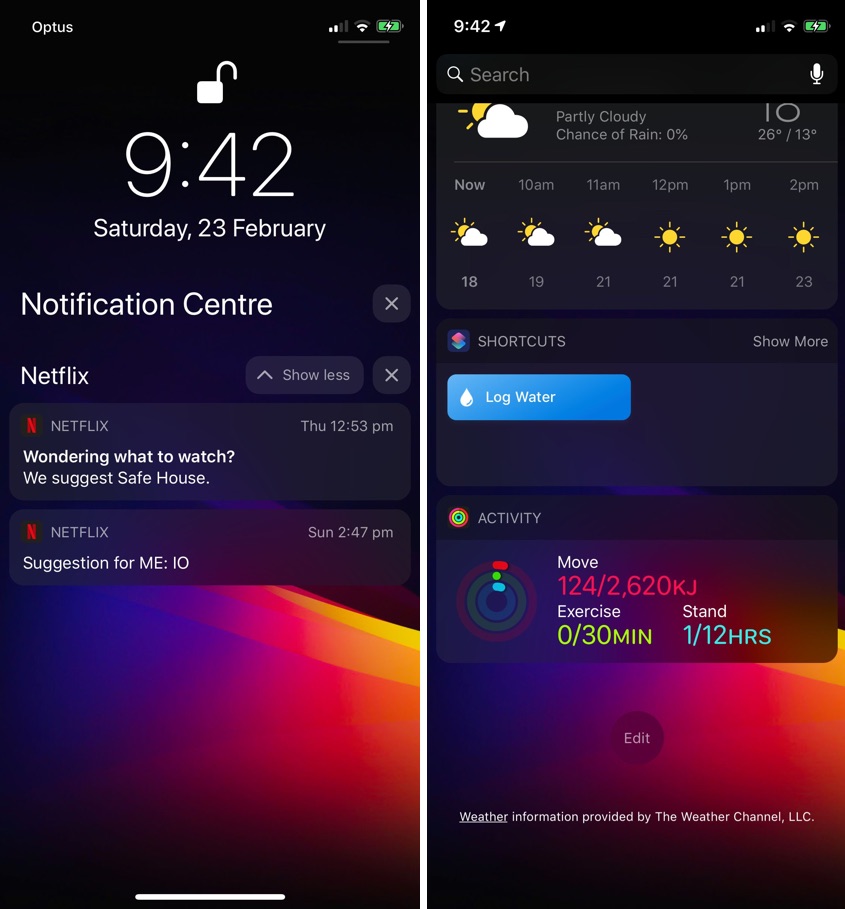 Noctis12 is another dark mode tweak that brings a polished dark mode to iPhone, that also takes better advantage of the OLED screen found on newer models. Noctis12 changes a wide range of iOS components including Notification Center, many stock and third-party apps, banners, UI buttons, folder icons and more. It also works along side Eclipse Dark Mode and complements it. Noctis12 is available in Cydia's Packix repo for $1.99.
PencilChargingIndicator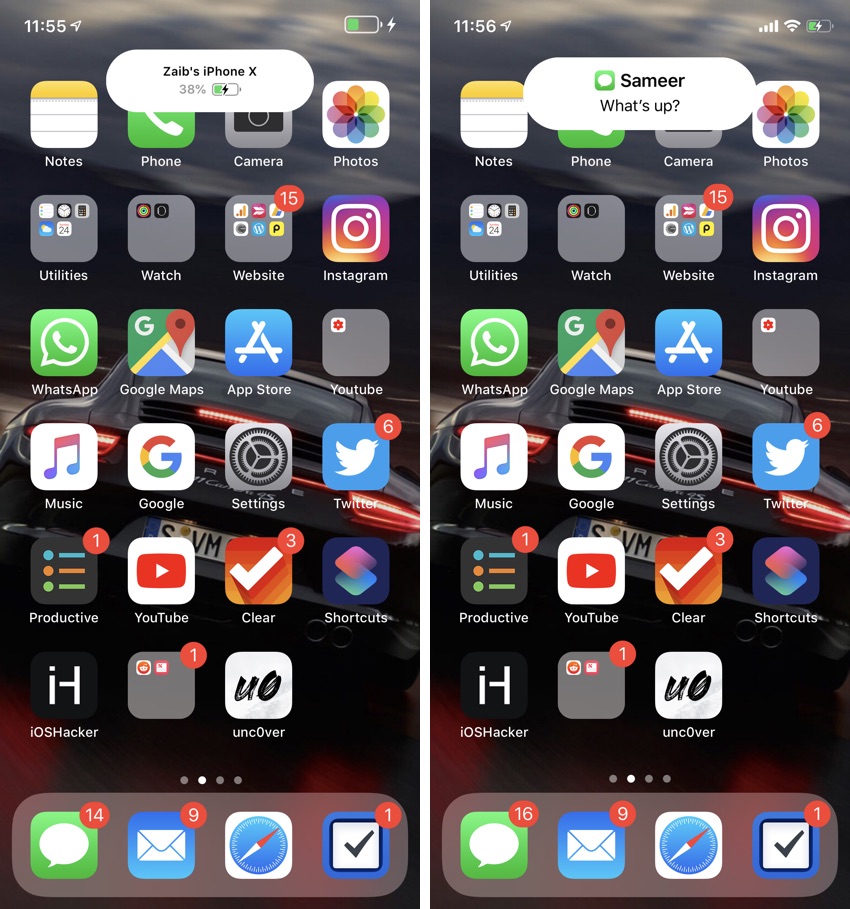 PencilChargingIndicator changes the way your iPhone notifies you when you plug in its charger. With this must have tweak your iPhone will show a charging indicator that looks very similar to the charging indicator that is shown when you attach Apple Pencil 2nd generation with the newer iPad Pros. The notification tells you that the device has started charging and also shows the current battery percentage. With this tweak you can also make app notifications look like Apple Pencil Charging Indicator. You can download PencilChargingIndicator for free from 'https://shiftcmdk.github.io/repo' repository.
PrivacyCall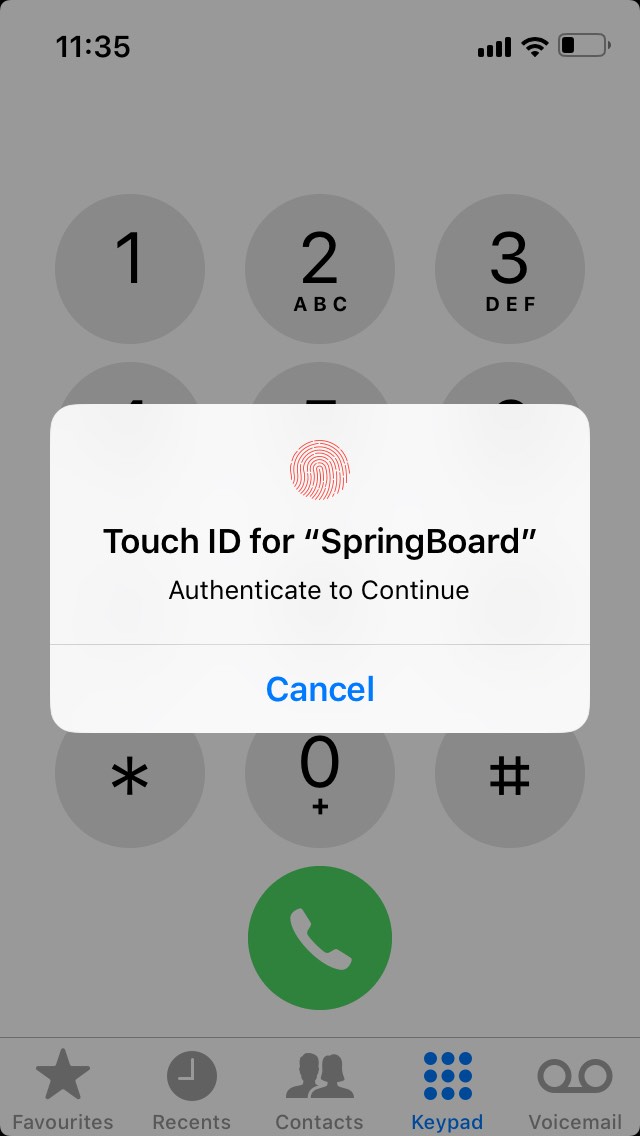 PrivacyCall is another must have iOS 12 tweak for 2019. The PrivacyCall tweak adds a new feature to iPhone that makes it ask for Touch ID authentication when a call has ended. This boosts users privacy in situations when you have to handover your iPhone to someone else in unlocked state so they can talk on the phone. With this cool iPhone hack iOS will ask to authenticate and restrict access to other parts of iPhone until the user has authenticated with fingerprint. PrivacyCall Cydia tweak for iOS 12 is available for free.
Trim Times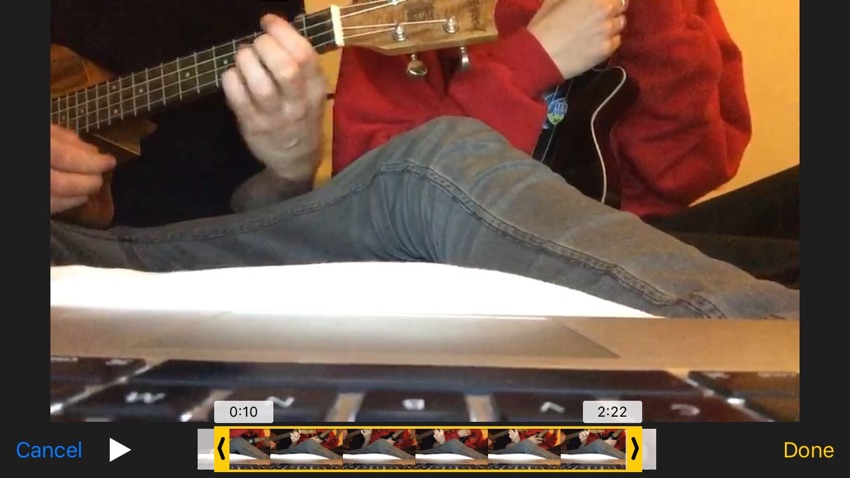 Trim Times tweak improves the Photos app's video edit feature by adding time labels at the beginning and at the end of the trim selection screen. By displaying the time the tweak makes it easier for user to select the precise parts of the clip that they want to include in the final edit. The tweak also displays the total duration of the edited clip after you have made your selection. You can download the Trim Times tweak from Cydia, where it is available for $0.99 via Packix repository.
SmartRotate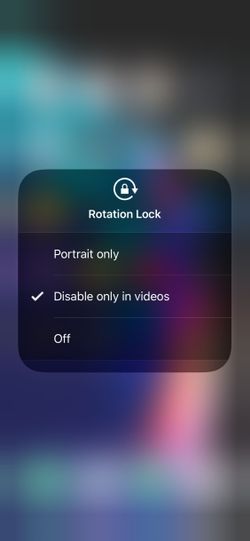 SmartRotate is a new iOS 12 tweak that gives users more control over orientation settings of their iPhone. It allows users to change the way it works by disabling the affects of orientation lock in videos. When you have chosen the 'Disable only in videos' by long pressing on Control Center's orientation lock button your device will not lock orientation while the video is playing. The tweak supports a wide range of third-party video apps and all those that use iOS's native video player. You can download SmartRotate tweak from Cydia where it is available for $0.99.
Stratosphere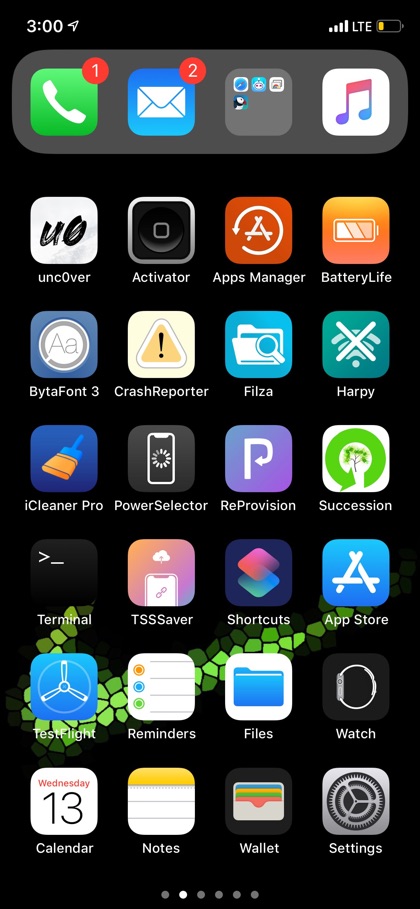 Last but certainly not the least on our list of best and must have iOS 12 Cydia tweaks for 2019 is Stratopshere. Stratosphere tweak changes the position of the iPhone dock by placing it at the top of the screen instead of the bottom. By simply changing the position of the dock this tweak has a significant affect on how your iPhone's home screen looks and functions. While adding the dock to the top of the screen, the tweak also moves app icons and page dots towards the bottom. Stratosphere tweak is available in Cydia for free.
So there you go folks, this is our list of best and must have iOS 12 Cydia tweaks that you need to download right now. If you have any other suggestions and love any other tweaks that are not mentioned in this list, then feel free to use the comment section below.