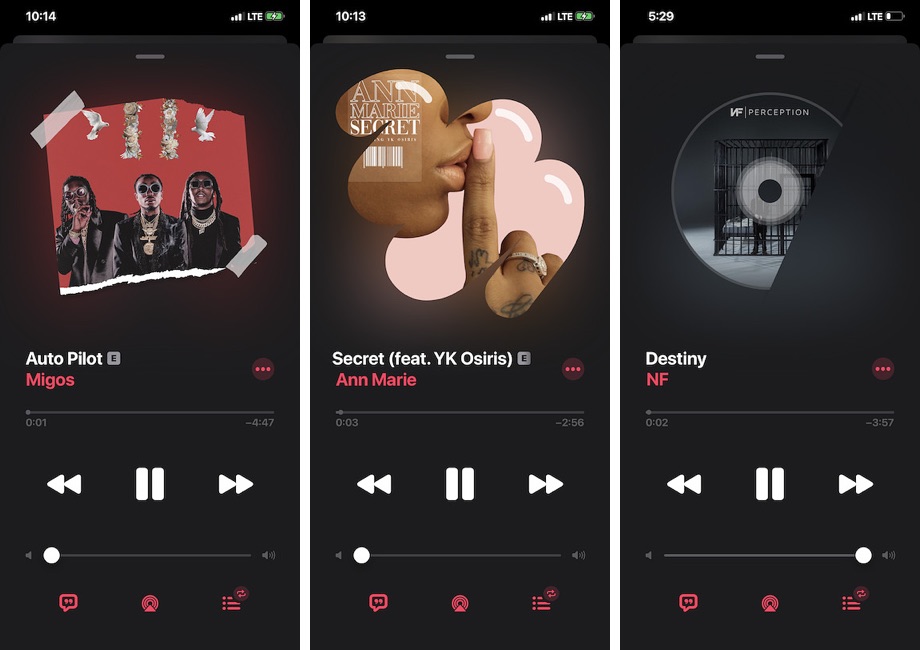 If you are a regular user of the stock Music app and are looking to spice up its look, then N95 tweak is for you. Don't go on the tweak's name, as the tweak's function has nothing to do with the ongoing pandemic. What N95 tweak does is, it adds fun looking masks to the Music app's album artwork, giving a different look and feel to the Now Playing screen.
N95 Tweak comes with a variety of masking options including torn paper, drawing brush, CD, Vinyl artwork and paint. All of these designs are available through the tweak's preferences page. This artwork tweak works for both songs in your local library and Apple Music streams.
A great thing about the N95 tweak for Apple Music app is that it also works with the lock screen music widget. So whichever mask you select for your Music app's artwork, it will also appear in the tiny album artwork that is shown on the music widget. This is a neat feature that makes this tweak even more fun to use.
You can download the N95 tweak from Cydia Twickd repository, where it is available for $1.99. N95 is compatible with iOS 13 and above only.