Although Apple may have patched all the exploits necessary for TaiG jailbreak tool to work on iOS 8.4.1, that doesn't concern most of us anyways because we were smart enough to hold off on updating to iOS 8.4.1. I rewarded myself by installing a bunch of new releases on Cydia and also prepared a few prizes for you. Below are some of the newly released jailbreak tweaks I found interesting and worth checking out.
FlipSwipe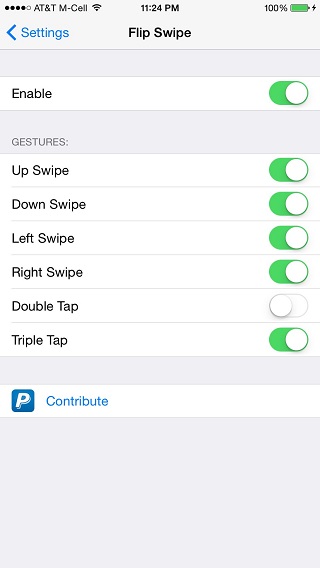 FlipSwipe tweak makes it a lot easier to flip between the front and back camera of Apple's stock Camera app. If you are familiar with how Snapchat camera works, this uses the same concept, but also has even more gesture options. Besides double tapping, you can also swipe down, swipe up, triple tap, left and right swipe. FlipSwipe is currently available on the BigBoss repo for free, you can choose any gesture from the Settings.app
MiniTimer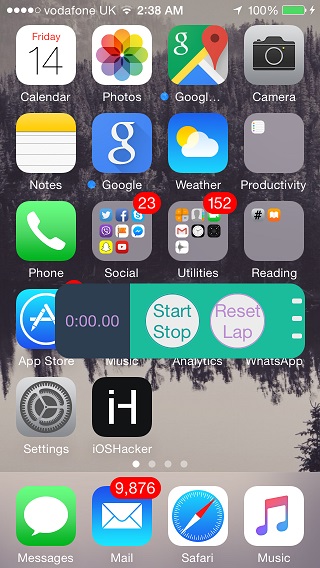 If you happen to use the default iOS timer a lot, this tweak might help improve your experience with it. This tweak provides a timer view, which floats on the screen at all times and can be easily dragged around using the 3 tabs on the right hand side. MiniTimer consists of a timer, start and reset button. You can download from Cydia's ModMyi repo for free.
NudeKeys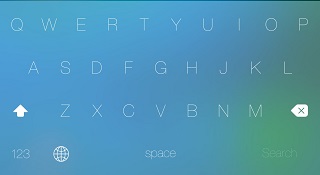 NudeKeys tweak will remove all the unnecessary elements from your keyboard and making it look sexier than ever. Once you installed this tweak from the BigBoss repo, it will get rid of the separators between each of your keys and also allows you to set a custom background color. It is available for $0.99.
AirplaneSignal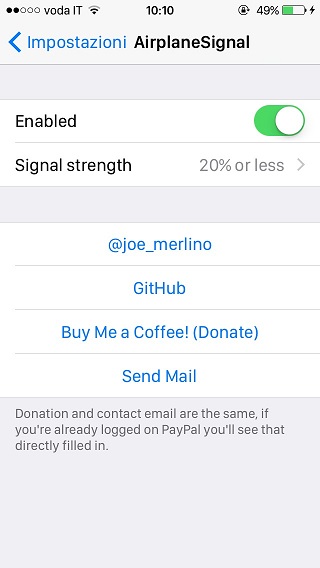 Finally a helpful Cydia tweak for travelers. AirplaneSignal will turn on Airplane mode whenever you enter a region that reduces the strength of your signal. You can choose to have this feature enabled whenever the signal is less than a certain percentage. Right now this tweak has 20%, 40%, and 60%. Jailbroken users can download this for free from the BigBoss repo.
Googly Maps
Google Maps is a popular application because it's easy to use, extremely helpful, and always accurate. However, it could be better if we install this tweak called Googly Maps, which always enable Night Mode on turn by turn navigation and make the keyboard darker, really good when using in low light environment. The developer promised to add more features really soon so that you can customize your Google Maps the way you wanted. For now, Google users can install it out from the BigBoss repo for free.