Yesterday was a slow-moving day for our New Cydia Tweaks edition as nothing really interesting was released. This post will make it up for you jailbreakers, and I promise there will be something else cooler at the end of the post. Below are some of our new favorite releases on Cydia, these include Mia, DathBanners Pro 2, TelegramPlayback, and NoAlertLoop.
Mia
Mia is a helpful tweak for those of you who often forget to send a happy birthday message to your friend when the clock hits 12:00 or just general business inquiries, or any type of message. This tweak makes sure to alerts you when you have forgotten to send a message in the stock Messages app. The reminder will be something as simple as a regular notification. This way you can jump straight to your Messages.app and send the message.
Features :
Set delay before receiving a notification when closing the messages app
Set a custom notification title
Disable notifications for specific contacts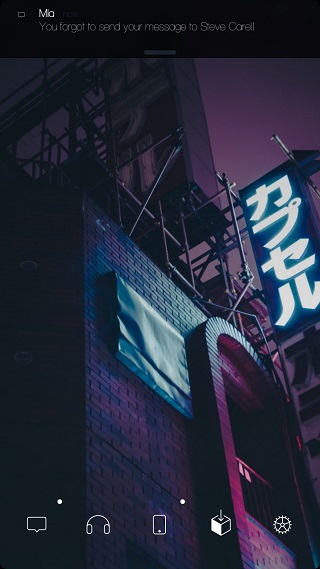 You can download Mia for free from the BigBoss repo, it's compatible with any devices running iOS 8 or higher.
DathBanners Pro 2
DathBanners Pro is not something that is new to most of you guys, the reason why it landed on this edition because this tweak recently receive an update to support iOS 8 – 8.4. DathBanners Pro 2 lets you customize the look and feel of your banners, lockscreen notification, and the notification center, something that you see every day.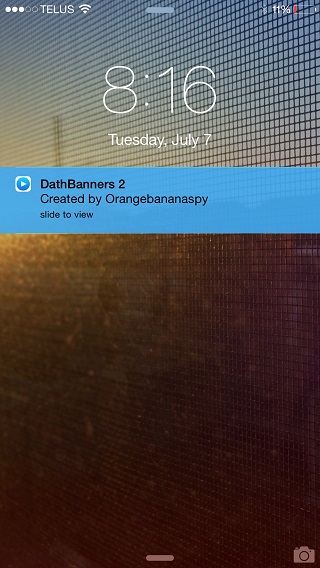 Instead of throwing everything at you and let the users decide on their own, DathBanners used its own method to calculate an average color of your notification's icon and give you the best possible user experience. Take a look at some of the key features in this version.
Banners/Lockscreen Banners Saturation and Alpha level
Toggle Lockscreen Underlying Blur
Messages Quick Reply with Customized Keyboard
Worked with Winterboard themes
Amazing Unicorn Effect!
There are much more features waiting for you to test on. Why not give DathBanners Pro 2 a try by purchasing it from Cydia's BigBoss repo for just $1.99.
TelegramPlayback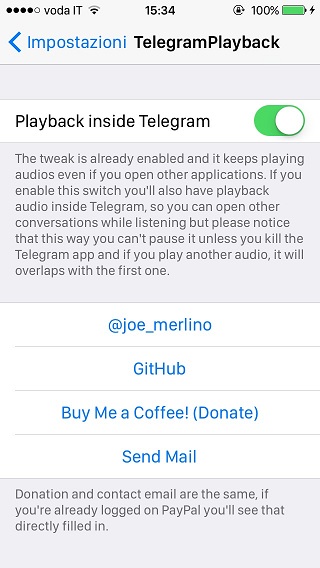 TelegramPlayback gives users two addition features to their Telegram messenger app, which keeps playing audios even if they are using another application and open conversations while listening to music. It is downloadable for free from the BigBoss repo and compatible with iOS 7 & 8.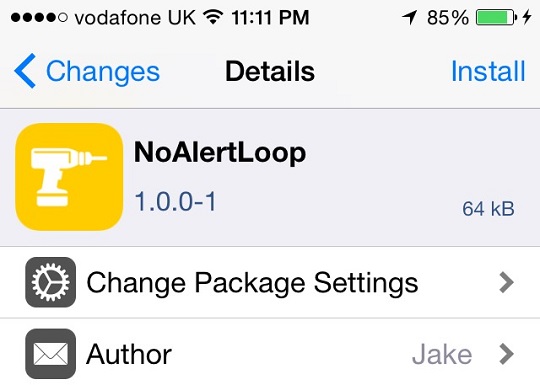 This tweak has its own review, but we think that it's still worth mentioning because the feature it provides will save a lot of our time and prevent our iPhone or iPad from getting viruses. Apple's operating system is well-known for its built-in security features, however, it can not fully prevent you from getting malicious popups when visiting an untrustworthy website on Safari or even third-party browsers. One thing that you can try to do is not click on unreliable sources or doubtful links. Sometimes that will not even help from getting nonsense advertisements and lead you to a different site.
NoAlertLoop will ensure that no websites can give you their alert popups more than once. If they do, it will be terminated before even have a chance to display on your screen. You should install this tweak immediately from the BigBoss repo. It's free and require no further setup after installation.
A quick look at iMods Beta
iMods beta store is an upcoming Cydia replacement, its developers recently release a walkthrough video showing how this store is going to work. From the video, I can tell that it has a better interface, rating system, and even video previews for each package.
We will talk more about this upcoming Cydia alternative in a future blog post, for now enjoy the video.
Disclosure: iOSHacker may receive a commission if you purchase products through our affiliate links. For more visit our privacy policy page.