In today's edition of best new Cydia tweaks, we featured only two packages that set you on a road to reinventing your iOS devices. They will let you customize the look and feel of your jailbroken iPhone or iPad rather than adding more functionality to it. With that being said, check out PasscodeLockviewPlus8 and SystemWide below.
PasscodeLockviewPlus8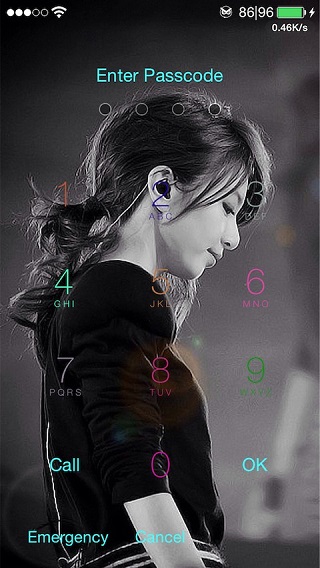 Just like home screen and lock screen, our Passcode screen also needs its own custom background too instead of a blurred version of the lock screen background. PasscodeLockviewPlus8 tweak will allows you to set an image as the background of your Passcode screen along with a handful of other features such as:
Take a photo with the front camera when you entered incorrect passcode up to 3 times
Add 10 contacts your quick call list, so you can make a call within a few seconds without unlocking the device
Customize text and button color
Sends photo to your Twitter
With so many cool built-in features, PasscodeLockviewPlus8 is obviously not free. You can download this tweak from the BigBoss repo for just $1.5.
SystemWide
The name itself already suggest that this tweak is going to be really in-depth and bigger than just a package that let you edit the Passcode screen. That's right, SystemWide tweak acts as a Customizer and you can use it to change the colors of your device, throughout the whole entire iOS system.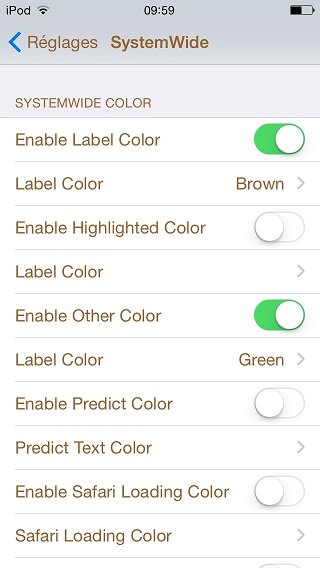 In addition, there are several more features to enhance user experience. If a device has too many applications, SystemWide will speed up the process of swiping through each page on your Springboard, making it faster for users to look for their apps. To find out which Wi-Fi network you're currently on and its IP address, with SystemWide you can just tap on the WiFi icon in the status bar and the information, will be revealed.
Last but not least, you can choose an image for your slider replaced bases. You have a choice of 21 slides and the developer promised to have more in the upcoming updates.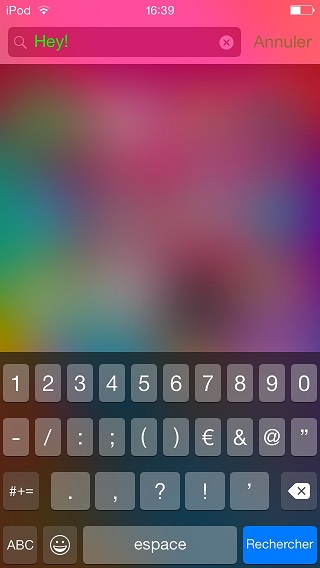 SystemWide is compatible with iPhone, iPod touch, and iPad running on iOS 8 or higher. This tweak is cheaper than the previous one, cost $0.99 and is available on Cydia's BigBoss repo.