If you are looking for new tweaks to try on your jailbroken iOS device, then look no further as we have got some interesting picks for you. The tweaks that we are featuring in this roundup not only give you ability to change the appearance of different sections of iOS, but they will also add some super useful features that are not available on iPhone by default. Read on to learn about Aerial, Mitsuha, PickPocket 2, MessageFilter and MakeRespringGreatAgain.
Aerial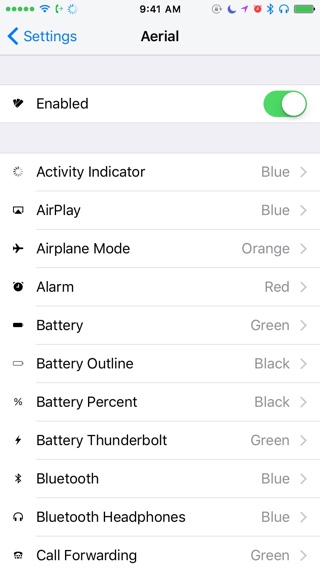 The new Aerial tweak makes it possible for users to change the colors of items in their iPhone's status bar. From its settings you can choose a different color of individual status bar items. So you can make the WiFi signals green, make time appear red and have the carrier signal show as blue. The tweak supports all the possible items that you can have in the status bar and lets you choose a custom color for them. While Aerial works perfectly within the apps, the tweak does not work on the lockscreen and the homescreen. It supports both iOS 9 and iOS 10, and is available in Cydia for $1.99.
MessageFilter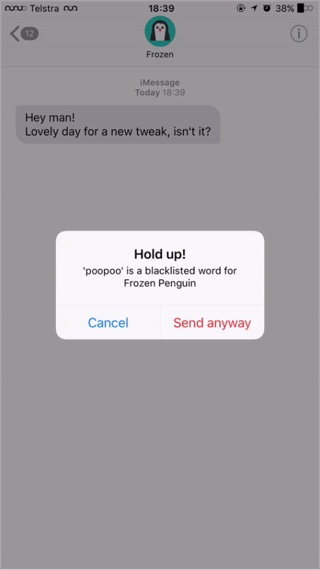 Do you find it hard to keep conversations clean and can't stop using the 'F' word? Then MessageFilter is the perfect tweak for you. With this tweak you can blacklist certain words from conversations of your choice. Once a word is entered in the 'blacklist' whenever you type and try to send it you will receive a warning. You can then either press the cancel button to change your message or tap on the 'Send anyway' button. MessageFilter is a free tweak and works well with iOS 10.
Mitsuha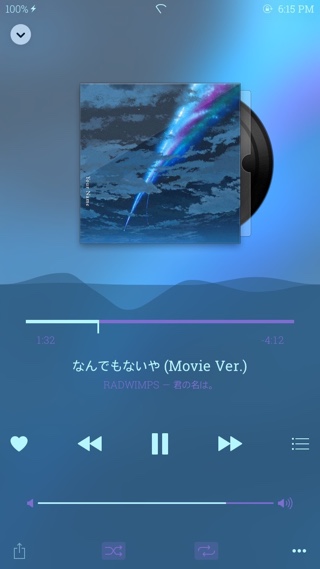 With Mitsuha tweak you can add a Jell-O wave effect on the Now Playing screen of the Music application. The Jell-O wave effect is shown when a song is playing. You can download the tweak on an iOS 9 powered device for free, It does not support iOS 10 yet.
MakeRespringsGreatAgain
With MakeRespringsGreatAgain tweak you can add the Apple boot logo to the resprings. So whenever your iPhone or iPad resprings you will see Apple logo instead of a black screen. It only works with iOS 10 or later and is available for free.
PickPocket 2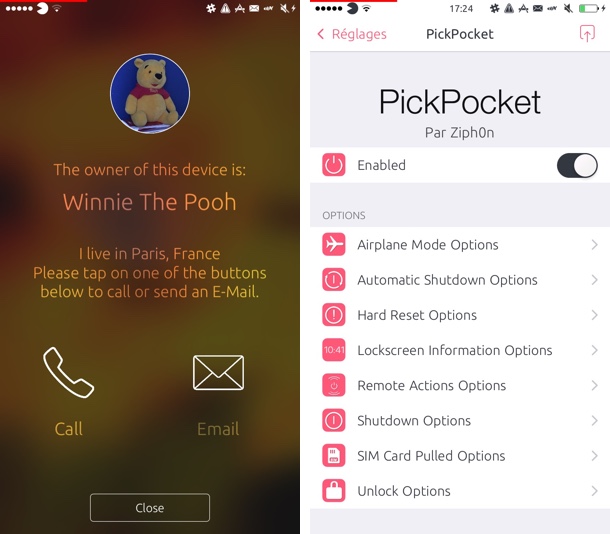 PickPocket 2 is a must have app that can be a life saver in case you ever lose your device. It is an anti-theft tweak that allows users to restrict shutdown options, turn off Airplane mode option when the device is locked, display user's contact info on the lockscreen, send mail or SMS to the owner about battery running out of charge, fake certain actions like shutdown and hard reset, notify user if a SIM card is removed and more. It works with iOS 10 as well as older versions of the operating system. PickPocket 2 tweak is available in Cydia for $1.99.