Listen up Cydia enthusiasts, now is the time to open the jailbreak store and refresh its sources as several new tweaks have been released in it, especially designed for your iOS 9 powered device. In this post we have featured all of the new releases, so you can learn what these hacks do and how you can download them on your jailbroken device. Here you will find Disable autolock on AC, FaceDown, ForceColor, FullFolder9, No Quick Actions and RecentlyUninstalled.
Disable autolock on AC
Your device automatically locks itself when you stop using it and forget to press the lock button. This is done so no one other than you can access your private data through the unlocked device. This is especially important for users who have Touch ID authentication or Passcode enabled. The Disable autolock on AC tweak simply disables the autolock functionality when iPhone is connected to an AC power source or in simple terms, a charger. The tweak only disables autolock, so if you are using the device and stop using it for a while, the device won't get locked until you press the lock button. You can download it from Cydia for free.
FaceDown
The FaceDown tweak puts iPhone to sleep whenever you put it face down. The tweak utilizes device's sensors to detect the direction of its placement and turns the screen off. According to its developer the tweak is especially useful in situations like when you are snoozing your alarm or when ending phone calls. In addition to that FaceDown also has another feature, which wakes up the device automatically the moment you turn its face up. FaceDown is available for free as well. The tweak iOS 9 powered device running iPhone 5s or above.
ForceColor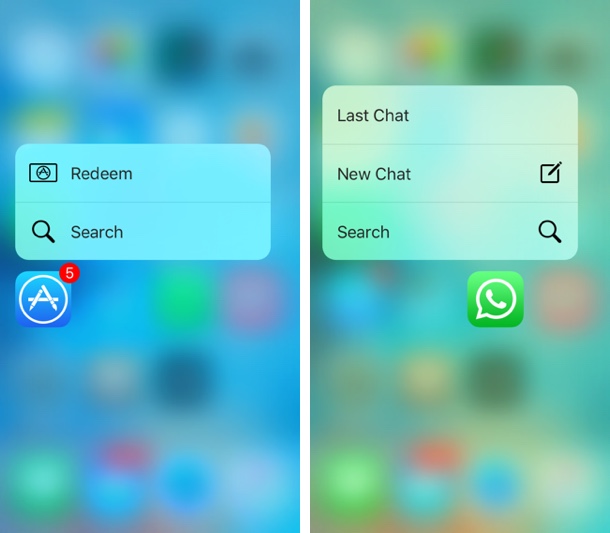 ForceColor tweak changes the blur effect color of the background that appears when you activate a 3D Touch icon menu. Instead of plain white blur, the tweak adds a color that matches the dominant color of the app's icon. So for example App Store's 3D Touch menu will have a blue colored blur, where as WhatApp's 3D Touch menu will have a green colored blur. ForceColor is available in a private repo, so to download it you have to add 'http://skylerk99.github.io/' to your Cydia sources.
FullFolder9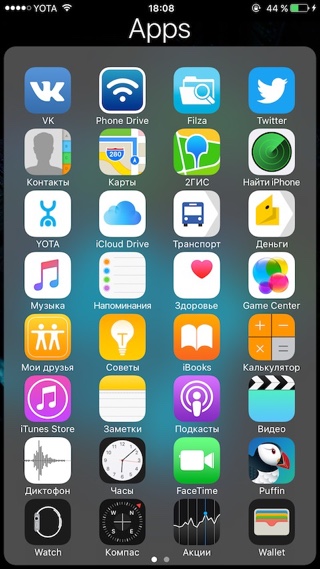 FullFolders9 brings full screen folders to iOS 9 and offers two options to close an opened folder. You can either close it by tapping anywhere or by performing the pinch to close gesture.
No Quick Actions
Not a fan of 3D Touch's icon menus? Use No Quick Actions tweak to disable them. The tweak is available in Cydia for free under the BigBoss repo.
RecentlyUninstalled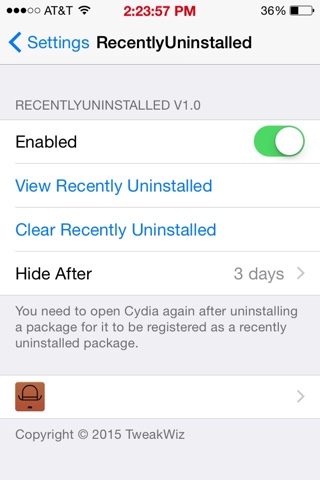 RecentlyUninstalled tweak allows users view the list of tweaks, themes or apps they have recently deleted from Cydia. It adds a preference panel on the Settings page that lets you view recently uninstalled things, clear the list and configure tweak to set a timeframe when the history will be deleted. RecentlyUninstalled is free tweak.
Disclosure: iOSHacker may receive a commission if you purchase products through our affiliate links. For more visit our privacy policy page.