If you are still rocking iOS 9 on your device that is also jailbroken, then we have got some really nice Cydia tweaks that you should download right now. These tweaks that are currently available in Cydia either got released recently or were just updated, meaning chances are you haven't tried them yet. Read on to learn about WiFi – The Strongest Link, StickyCaps, MinimalisticUI, CCSmoothSlider and Seeker.
WiFi – The Strongest Link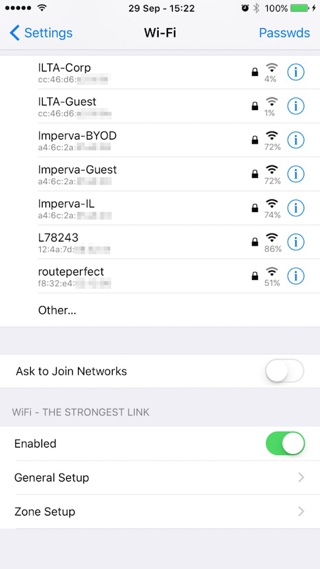 If you have multiple WiFi networks available at home and office, and you are connected to them all, then WiFi – The Strongest Link is going to be a must have tweak for you. This hack automatically switches your iPhone to the WiFi network that has the strongest signals available at any moment. It does the switch automatically without ever bothering you. A bonus feature of this tweak is that it will store and show you a list of your WiFi network passwords. You will also be able to view detailed description of your WiFi networks. You can download WiFi – The Strongest Link tweak from Cydia for $1.69. It works with iOS 7, iOS 8 and iOS 9.
StickyCaps
The StickyCaps tweak will make the caps lock sticky on the stock iOS keyboard when you switch to input special characters or when switching keyboards. This is useful as normally iOS will turn off the caps lock as soon as you switch to entering numbers or special character and you have to tap on the caps lock again. StickyCaps tweak is available in Cydia for free.
MinimalisticUI
If you want to add a 'minimalistic' touch to your iOS device's user-interface and want to remove backgrounds from input boxes and other pages, then try MinimalisticUI tweak from Cydia. It will also let you change the strength of the background color of the tab bars and even make them transparent. MinimalisticUI tweak is compatible with iOS 9 and can be downloaded for free.
CCSmoothSlider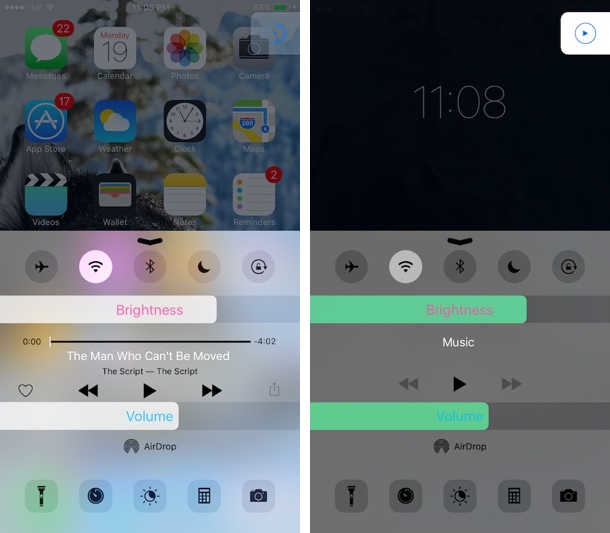 CCSmoothSlider removes the usual brightness and volume sliders from the Control Center and adds a clean bar like slider to it. While the new slider looks different it works in the same way allowing you to increase or decrease stuff by sliding left or right. From settings you can change the color and strength of the slider, edit text, change size, sensitivity and edge's radius. CCSmoothSlider is available in Cydia for free.
Seeker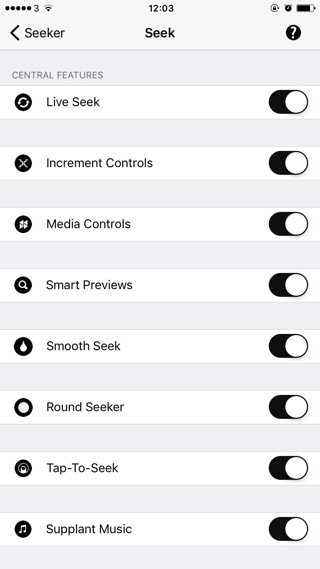 Seeker tweak is not new but it recently got updated. The tweak is an extension for iOS's native audio scrubbing and seeking feature, that allows you to go forward or backwards in a now playing song. The tweak has been designed with keeping every detail in mind and offers complete control to the user over iOS's scrubbing feature. You can download it from Cydia for $3.99.